/
The Digital Speaker Global Tour
The Digital Speaker Global Tour
Step into the Future: an immersive experience to prepare your organization for the future of business.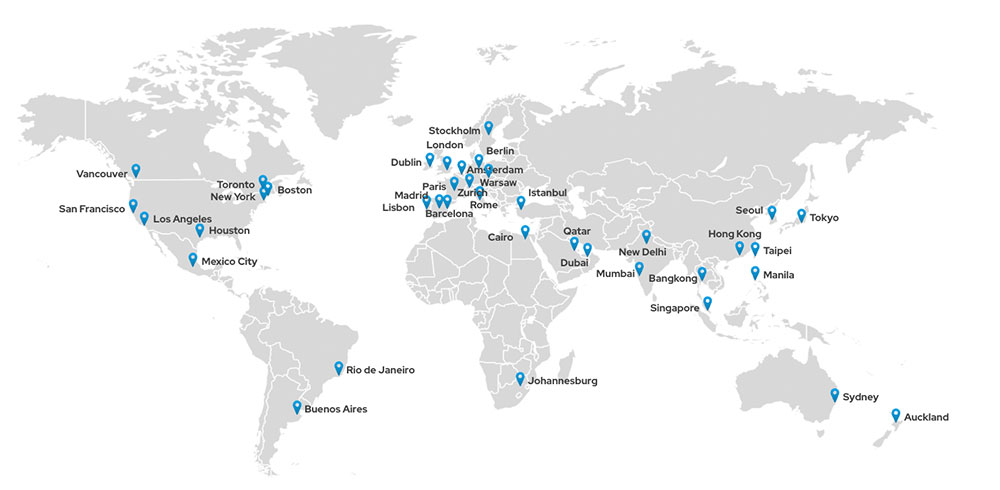 The Digital Speaker has inspired Fortune 2000 organizations worldwide for the past ten years on emerging technologies and how future tech changes their businesses. Now for the first time, The Digital Speaker is coming to a town near you with a uniquely immersive experience to understand the future of business.
Starting iStarting in 2023, the Step into the Future Global Tour will offer all organizations the opportunity to learn from future tech strategist Dr Mark van Rijmenam and a variety of other inspirational business leaders, experts and thought leaders.
The full-day event offers business leaders, managers and executives the opportunity to learn in a thought-provoking way how to use future technology responsibly.
To understand the future, you need to immerse yourself in it.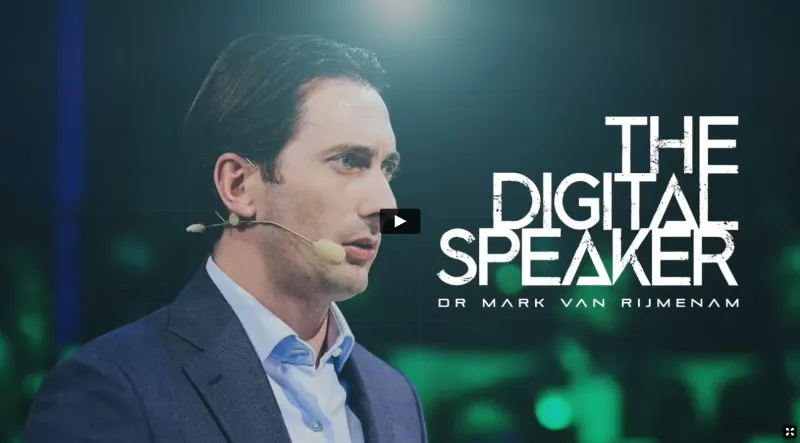 Your Best Investment in Years!
We live in exponential times and technology is evolving a breakneck speed. Staying up-to-date is more important than ever before, but at the same time, it is also more difficult than ever before. In Step into the Future, future tech strategist Dr Mark van Rijmenam discusses the most important technologies that will change society in the coming decade. All with the objective to provide the manager with a deep understanding how these technologies will affect your business and with the tools to apply them to prepare your organization for tomorrow.
A day packed full of unique immersive experiences that most have never experienced before, to offer you a glimpse into the future. During the full-day, you will learn: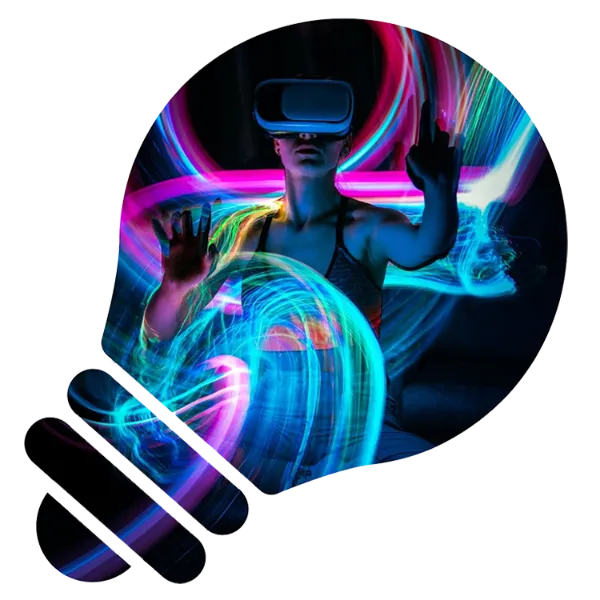 How artificial intelligence will reshape every industry in the coming decade and how you can embrace this wonderful technology;
How the immersive internet, also known as the metaverse, will change how we work, making working, collaborating and socializing more playful and which tools you can use to create a seamless 3D experience;
How lockchain technology and Web 3 infrastructure will change the future of work and why blockchain will be the golden standard for supply chains;
How quantum computing will leapfrog humanity and could help solve most of our problems, while also creating new ones that could ruin your business - and how you could avoid that.
How every organization nowadays is a data organization and every industry a data network and how that should affect your data privacy and security measures.
How digital twins and the Internet of Things will augment the physical world and make it accessible from the digital realm, creating a more efficient and effective organization.
How technology is neutral and can be used for value extraction or creation and why creating or implementing emerging technologies is actually the easy part in digitally transforming your business.
References
"Dr. Mark van Rijmenam is simply a rock star! His ability to deliver a well-prepared message in a funny, interesting way and engage everyone in the room is unparalleled in his industry." - Samvel Movsisyan Founder, Leadership School
"Mark masters the art of turning something complex into something very accessible. Right from the start he got everyone involved" - Jelmer de Vos Head of PSA University, Global PSA
"WOW! Dr. Mark is AMAZING!" - Camilita P Nuttall Founder, Global Champions Summit
Program
09.00 - Welcome and registration
09.30 - Back to the future
An immersive experience to prepare you for the day ahead and the exponential times we live in.
11.00 - Distribute your Data
From the cloud to distributed ledger technologies, including the role of tokens in the 21st century.
12.00 - Analyse your Data
Analytics will enable you to sense your environment, while quantum computing will result in entirely new opportunities.
14.00 - Automate your Business
How will artificial intelligence and machine learning change the future of work and how can you automate your daily activities.
15.30 - Building the Future
How will the metaverse revolutionize what we do and how to successfully manage exponential change.
17.00 - Closing and drinks
Group Pricing
This immersive seminar is the perfect opportunity to experience a wonderfully educational and magical day with your colleagues or relations. For groups of five or more, we have a special pricing available. Contact us today to learn more.

Step into the Future App
All attendees will receive a one-month complimentary access to the Step into the Future app. This mobile app offers a truely phygital experience, providing the attendees with the following unique benefits:
Rewatch all talks on-demand in augmented reality or as normal videos;
A variety of management books related to future technologies as eBooks and Audiobooks;
Useful podcasts with background stories not accessible to anyone else;
24/7 access to a unique video chatbot to ask Dr Mark van Rijmenam any burning questions you have related to future tech;
A virtual world to remain connected to your fellow attendees;
Your personal decentralized wallet for your NFTs;
Weekly new resources available only in the app.
The application is available for iOS and Android and is required to make the most of the event and for the registration when you arrive.
Register now
A Master of Science in emerging digital technologies will easily cost you $35.000. This ultra-compact version is less formal but certainly no less educational and will cost you only $995 (excluding GST / VAT when applicable). This amount includes lunch, refreshments, documentation and one-month free access to the Step into the Future app.
We are currently accepting pre-registrations for this event. A pre-registration will give you a 15% discount when we launch in a city near you and requires a down payment of $99. Please complete the below form and ensure payment to confirm your pre-registration. Pre-registration funds are fully refundable until we have received your final payment for the event. Fields marked with an * are required fields. If you have any questions, feel free to contact us.