Dr Mark van Rijmemam
A (virtual) speaker and best-selling author on the future of work. The Digital Speaker has deep expertise on how AI, big data, blockchain, the Internet of Things and other digital technologies disrupt your business, government and society. He can inspire you, your employees and your audience to embed smartness into your organisation, remain competitive in years to come and apply technology responsibly.
More About Me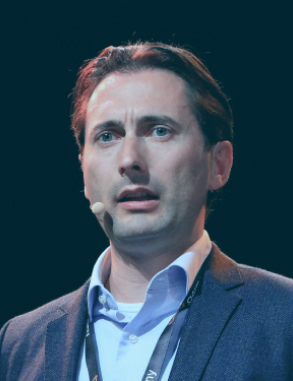 Listen to the latest podcast
Over the past 30-years, our lives have been increasingly digitalised as we live through the third industrial revolution. From the moment we wake up to the moment we close our eyes, the digital world surrounds us.
Podcasts are also available in...
The Digital Speaker is here to tell you about the ins and outs of emerging digital technologies and how this will affect your business and society, from inside the digital world.
My Academic Papers
Innovation, 23(1), pp.127-144
Van Rijmenam, M. and Logue, D.
Long range planning, 52(5), p.101841
Van Rijmenam, M., Erekhinskaya, T., Schweitzer, J. and Williams, M.A.,
Cambridge University Press, pp 307-325
Clegg, S., Van Rijmenam, M. and Schweitzer, J.,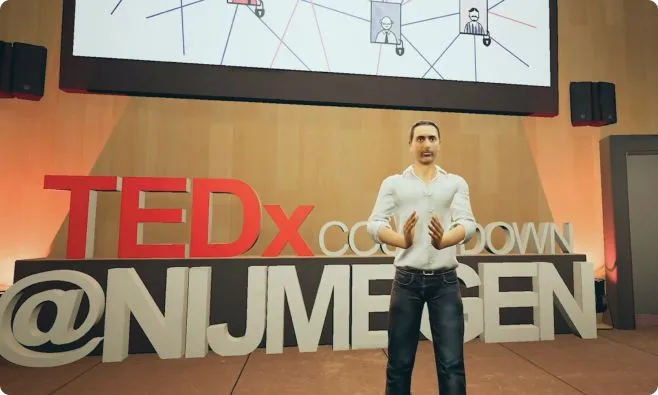 Mark delivered the world's first TEDx Talk in virtual reality.
As part of the Global Countdown event on 10-10-2020, Dr Van Rijmenam delivered the world's first TEDx talk in virtual reality.
Discussing the Rise of Digitalism from the virtual world, Dr Van Rijmenam shared his insights on how Digitalism will become the first truly global political doctrine.
Find out what the impact of Digitalism will be on your organisation by booking Dr Mark van Rijmenam today.
What formats does The Digital Speaker offer?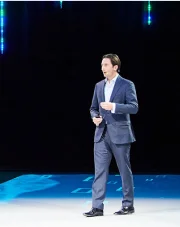 Have the real Mark on stage, where he can even have a live conversation with his digital twin as a hologram.
Read More
Book The Digital Speaker for a more traditional webinar or live, professionally recorded virtual keynote.
Read More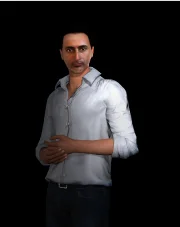 Opt for a magical experience and have Mark's avatar or hologram deliver a truly unique experience anywhere in any language.
The Digital Speaker
Digitalisation can be a catalyst to become and remain successful. In this data-driven world, organisations should not only do digital, but they should be digital.
Dr Van Rijmenam has spoken in 20 countries across the globe and collectively inspired over 100.000 managers, directors and C-level executives at leading organisations.
Get in Contact
Remain relevant in this digital age; book The Digital Speaker today!
If you are interested in booking The Digital Speaker for an in-person, virtual or avatar/hologram keynote presentation, please contact us, and we will get back to you within 24 hours on business days.
enquiries[at]TheDigitalSpeaker.com