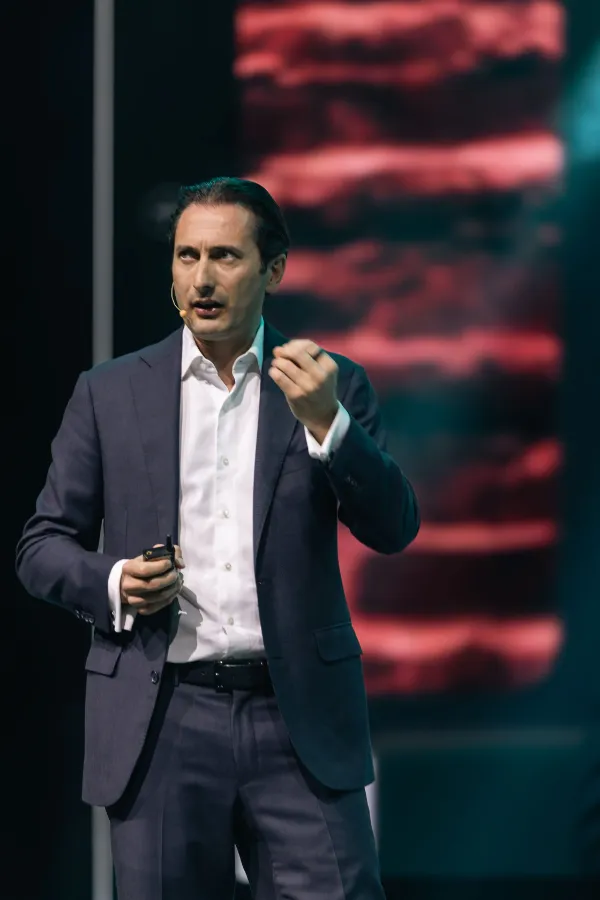 Dr Mark van Rijmenam, CSP, known as The Digital Speaker, is a visionary strategic futurist who enlightens organisations on the transformative power, opportunities, and risks of AI, the metaverse, and other cutting-edge technologies. As a renowned international keynote speaker, a Global Speaking Fellow and a 5-time author, he captivates audiences worldwide. He also founded the Futurwise Institute, dedicated to elevating global digital awareness to ensure a thriving digital future.
Dr Mark van Rijmenam, a revered strategic futurist and innovation speaker, is entrusted by top companies and governments to guide them through the evolving landscape of emerging technologies, including AI and the metaverse.
His exceptional insights inspire teams to adopt and responsibly harness innovative technologies, maximizing efficiency and future-proofing their operations.
Having captivated over 100,000 managers, directors, and C-level executives in >25 countries across all continents, Dr Van Rijmenam's influence spans the globe. please add this: He received the Certified Speaking Professional and Global Speaking Fellow accreditation.
His latest venture, the Futurwise Institute, is dedicated to fostering a just and inclusive digital future for all.
references
"World-class inspirational. His presentation and insight in the discussion after were world-class inspirational. I highly recommend taking a close look at Mark's work!"
Peter Barkman - EVP International expansion & CMO at Solita
"This was an awe-inspiring session with Mark van Rijmenam and Nestlé leaders. We are very grateful for him sparking curiosity and sharing a glimpse of what the metaverse entails, and the fact that some elements are not tomorrow but today."
- Gonzalo Vega Center of Learning and Inspiration - Rive Reine – Nestlé
"Dr Mark is a fantastic and engaging speaker. He spoke at EY's APAC MSL Forum, bringing to life the world of metaverse for our Asia-Pacific senior leadership team."
- Lindsay Devereux - Asia-Pacific Communications and Engagement Leader at EY
MARK'S
Books
I just wrote a book in one week (with the help of ChatGPT) — an exciting example of human & machine collaboration