7 Factors to Consider When Choosing Between Public or Private Cloud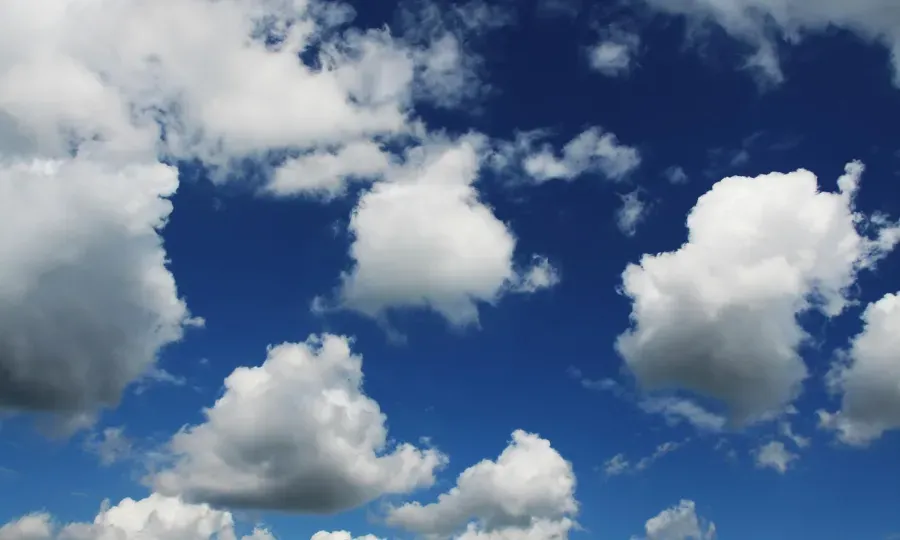 👋 Hi, I am Mark. I am a strategic futurist and innovation keynote speaker. I advise governments and enterprises on emerging technologies such as AI or the metaverse. My subscribers receive
a free weekly newsletter
on cutting-edge technology.
By now it should not come as a surprise that Big Data and the Cloud are two trends slowly converging into one major trend. Many organizations are thinking of a cloud solution for their IT and that is not a surprise. In fact, already in 2012 KPMG found that 81% of organizations were either evaluating cloud services, planned a cloud implementation or had already implemented a cloud solution. The benefits for a cloud solution are quite clear: a cloud offers organizations scalability, flexibility, agility, elasticity as well as a well-distributed workload across your IT.
The question is not so much if your organization needs a cloud solution; the question is more what sort of cloud solution aligns most closely with your business strategies. There are three different possibilities when talking about the cloud: a private cloud, a public cloud or a hybrid cloud using both public and private solutions. Deciding which solution is the best for your organization is not that easy; therefore here are seven factors, in alphabetical order, to consider when choosing between the public, private or a hybrid cloud:
Available Budget
Of course budget is an important factor to consider. Installing for example a large Hadoop cluster on premises requires substantial hardware, employees to operate and manage it as well as maintenance costs. A public cloud often works with a pay-as-you-go system, which ensures that you only have to pay for the equipment used, sometimes even charged on an hourly, or even shorter, basis.
Big Data Maturity of the Organization
The level of Big Data maturity within your organization also affects the choice between a public or private cloud. If you are just starting with a small Proof of Concept, it is no use to install a complete Hadoop cluster on premises. Quickly using a public cloud can be a lot cheaper and more efficient and effective. However, when you are already very mature, you may come to the conclusion that an in-house operated Big Data cloud can be easier and gives you more advantage than a public cloud.
Commitment to Third Parties
A public cloud often does not involve long-term contracts, especially with the now-a-days popular pay-as-you-go model. After your subscription ends, there is often no obligation to stay with that party. A private cloud however requires hardware from a certain provider. This is often expensive, could come with a maintenance contract and comes with redemption of several years. On the other hand, with a public cloud you have less control over how your data is managed and how the IT hardware is monitored. This is completely done by the third party and requires a strong trust in that third party.
Compliance and Security
What type of data do you deal with? If you deal with highly sensitive and private data, it might be that storing it in the public cloud is not allowed from a compliance perspective. When a strict control over your data is required, a public cloud with servers in other countries might not be the best solution. A private cloud solution enables organizations to actively restrict access externally and internally. However, most of todays cloud providers offer maximum-security options, of course they come at a price, to ensure that your data is stored securely. Depending on company policies one or the other is more suitable.
Performance Requirements
How fast do you need to be able to access the data? A private cloud, which is within a company's firewall, means a lot faster access to your data. Public clouds on the other hand are dependent on the transfer rate of your Internet Service Provider. Especially with huge volumes of data, this could be a problem as super-fast fibre optic Internet is not yet widely available. In addition, a private cloud is often a lot more customizable in terms of hardware performance, storage performance and network performance as all the equipment is owned.
Scalability Requirements
A public cloud can scale exponentially within minutes. Hosting providers have the available servers ready 24/7 and generally it requires only a few simple steps to scale up. It can even be done automatically, so that it scales up and down as per the requirements. This flexibility in available storage can be very beneficial if you are dealing with volatile data streams that need to be processed and stored. When you have a private cloud on premises, scaling up often requires additional hardware which can both be time-consuming and expensive.
Type of Organization
The type of industry that you operate in or the type of organization you are (governmental or commercial) will determine what is allowed and useful for storing your data. If you deal with a lot of governmental data, it might be required that you store, at least some of, the data on-premises and not in a public cloud.
In addition, if your core competency is technology, it might be wise to use an on-premises cloud, but if IT is a far from your bed show, it might be wise to outsource that part of your company to a hosting provider.
The Choice is Yours
Depending on your specific situation, the size and type of your company, the available budget, your requirements and the type of data you need to store and analyse one of the three options might be the best solution. Of course, the best option might very well change over time, therefore it is important to constantly use the feedback from your employees, customers, organization and IT systems to determine what's best for you.