The Importance of Balance and Intelligent Spend in the Organisation of Tomorrow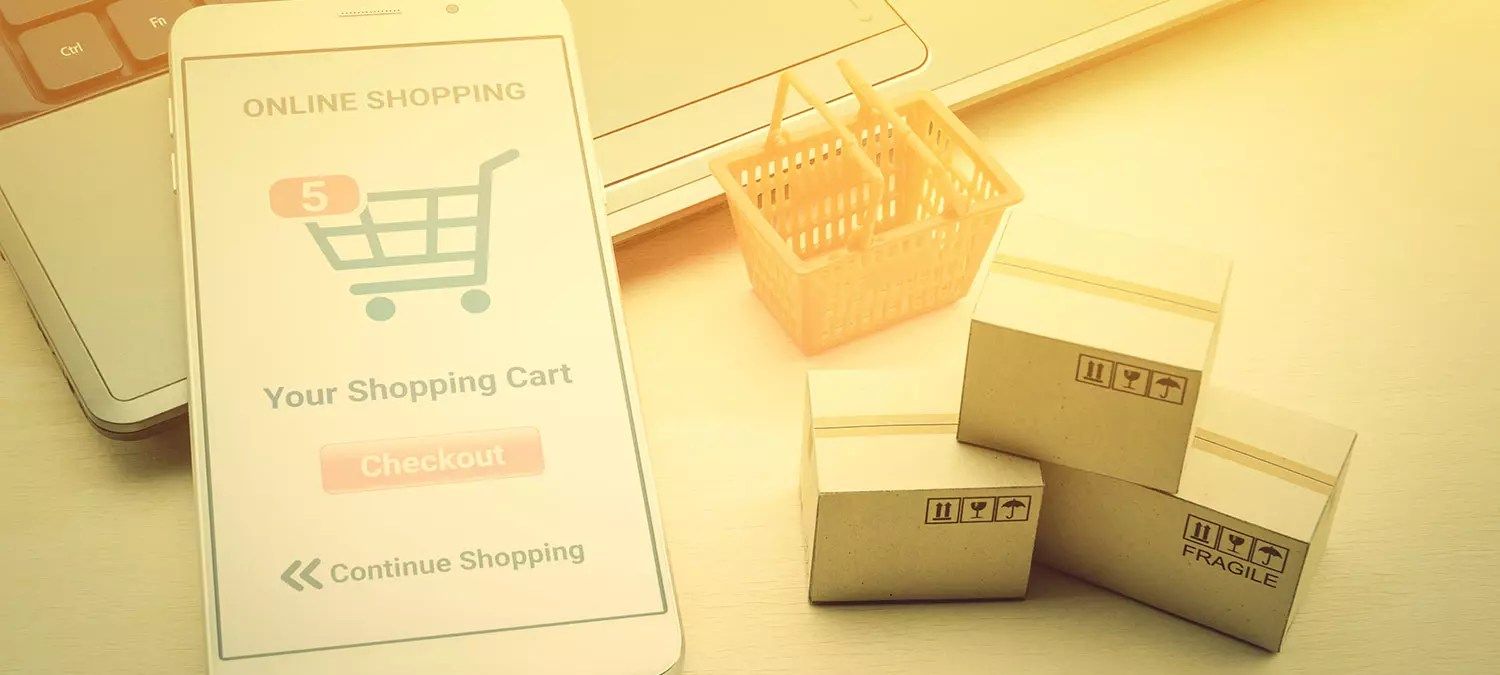 👋 Hi, I am Mark. I am a strategic futurist and innovation keynote speaker. I advise governments and enterprises on emerging technologies such as AI or the metaverse. My subscribers receive
a free weekly newsletter
on cutting-edge technology.
Today is the slowest business will ever run. In today's world, it is the small companies that beat the large enterprises with speed and agility, according to Valerie Blatt – Global Vice President SAP. Companies such as Spotify are forcing incumbents such as Apple to change their music business. Therefore, for the organisation of tomorrow to remain relevant, they need faster, better and more intelligence.
Last week, I was invited to join SAP Ariba Live in Barcelona. SAP Ariba Live is a conference around intelligent spend. The integration of SAP Ariba, SAP Fieldglass and SAP Concur enables organisations to obtain better insights about their spending. Each year, nearly $3 trillion is transacted through the Ariba Network, where buyers and suppliers can find each other in a single market place. Offering organisations an intelligent spend platform can help them drive cost savings, increase sustainability, protect the brand and drive value.
Intelligent spend management is a holistic view where organisations have an overview of all different categories of spend. Only once you have that overview, can you start to manage it using artificial intelligence and machine learning. This means combining spend data with experience and operational data that will enable you to define intelligent strategies.
Although the conference in Barcelona was all about Intelligent Spend, SAP also focused a lot on diversity and inclusion. The opening keynotes were done only by female leaders of SAP, with the main keynote speaker being Amal Clooney. She spoke about creating the right outcomes and just opportunities using accountability, visibility and transparency. Throughout the conference, SAP stressed the importance of developing a business strategy that encourages a diverse and inclusive ecosystem of partners, leaders and customers.
Mixing Experience Data and Operational Data
A balanced ecosystem makes organisations more competitive. However, a balanced leadership team or ecosystem is, of course, not enough. Since every organisation is a data organisation, developing an intelligent enterprise can only happen with sufficient data in place. Internal and external data, which is not stored in silos, but that can easily be mixed for insights.
According to Jennifer Morgan – President Cloud Business Group & Executive Board Member SAP, organisations need to start collecting and analysing experience and operational data to become intelligent enterprises.
Experience data enables enterprises to understand the relationships in their business. It is data related to customer satisfaction and feedback, purchase intent, employee engagement and Net Promotor Score (NPS) data. However, only experience data is not enough. It might tell you 'the why', but it is difficult to see where experiences are interdependent and influence other parts of the organisation. Therefore, you also need operational data. Operational data includes your win rate, your inventory turnover, financial data, employee attrition and profitability. Operational data shows you what happened. Experience data shows you why it happened.
For a complete understanding of your organisation, you need to connect experiences with operations. Combining experience data with operational data will help you understand what is working well in a relationship and what not and why. What drove a certain decision and how can you better understand, for example, buyer and supplier relationships. You want external stakeholders to recommend you to other stakeholders and you can achieve that by delivering the best experience.
Five Customer Experience Trends Driving Intelligent Spend
In this fast-changing world, delivering the best experience can make the difference between profit or a loss. Therefore, David Jonker – VP Thought Leadership SAP – shared five customer experience trends that will change the relationship between buyers and suppliers or between producers and customers:
1. AI Intermediaries
Increasingly, consumers are interacting with brands through AI intermediaries such as Google Home or Alexa. Consumers purchase goods or make reservations by asking these intermediaries instead of the actual company. Companies that fail to embed meaning into the buying experience will be pushed to the background and forced to engage with customers through AI gatekeepers such as Google Home or Alexa. This does not only happen in the B2C space, but it also happens in the B2B space.
SAP Ariba is also an intermediary that connects buyers and suppliers through a platform. Such AI intermediaries are increasingly showing up and changing the nature of the relationship between organisations and their customers. Organisations that want to keep some control need to have a marketing department that knows how to sell to AI.
2. Make Way for Meaning
Companies must still deliver quality products and services efficiently and well – but they must also focus on what customers wish their lives to be. Whether B2B or B2C, you should have meaningful engagements with customers and AI can help. Companies have to make a mental shift and think about the experience customers have with your product. If you understand how customers use your product – using IoT sensors and AI – you can deliver better products for a better price. Therefore, organisations should incorporate AI into their products to understand the meaning and drive better customer experiences.
3. Customers Become Contributors
Businesses are creating open platforms where customers can participate in all aspects of the value chain, both actively and passively. This allows organisations to engage with previously excluded stakeholders and develop a strategy together. Customers want to contribute as creators – actively build parts of the game to give back. This means that organisations need to develop a platform that brings together consumers, producers and prosumers. An example is the solar panel markets, where consumers or businesses can give back, literally.
4. From markets to mobs
Technology makes it easier for customers to discover one another and to organise into infinite numbers of demanding, sometimes mutinous, digital tribes. For years, consumers have grouped with other people to get discounts on buying products (Groupon), but this also happens in the B2B space. For example, Healthnet allows companies to come together and buy products together- enabled by technology and AI.
Within today's world, where individuals and companies can easily group and benefit from social tribes, organisations need to understand how these mobs can bring value to your organisation. Understanding that, can result in smarter, faster and more tailored experiences to develop the right products for the right crowd.
5. Values Define Value
Digital transparency is turning customer decisions that were once seen as personal or aesthetic choices into moral choices. With data being collected at every instance, those organisations that are not able to protect that data will be in trouble. As such, having the right company values – such as ensuring data security and customer privacy – is increasingly driving company value. Apple understands this, and during the recent WWDC, they put privacy at the centre of every product.
Platform Integration to Drive an Ecosystem
Apart from ensuring a balanced ecosystem, collecting and analysing experience and operational data as well as focusing on the customer experience, the leadership of SAP focused on a fourth important aspect of the organisation of tomorrow: Organisations have to think as platforms, enabled by AI.
A lot of organisations claim to be a platform organisation, but only a few are. For organisations to benefit from platform economics, you need market relevance that is wide and deep. This means that you need a platform that attracts a wide variety of buyers and suppliers or consumers and producers, matched using intelligent algorithms.
An organisation that understood this long ago is Tencent. When developing WeChat, they combined multiple services inside the WeChat app, so that user no longer have to leave the app to do what they want to do. They can contribute and consume seamlessly without leaving the app. As a result, it has become a sort of a super App where you can do anything from ordering a taxi, making an appointment with a hairdresser, paying for coffee or get a mortgage for your house. A seamless experience for consumers, bringing in significant revenue for Tencent.
SAP Ariba aims to develop a similar experience with their intelligent spend platform and opening up the platform's API's for external apps & AI to extend and enrich the ecosystem.
SAP Ariba is driving innovation using a digital ecosystem that includes small and big companies. For example, SAP Ariba and Barclaycard created a partnership to enable buyers and suppliers to pay faster and more efficiently on the platform, instead of having to go outside the ecosystem. Now, payments happen within the Ariba network and can happen in the background. This gives buyers and sellers complete flexibility in setting payment terms and offers additional insights into procurement activities. Everyone can work with the system they are familiar with while benefiting from additional services.
The opening up of the platform's API's to external developers will certainly contribute to even more services. With that, the Ariba ecosystem will offer more value for their buyers and suppliers, increasing the number of transactions flowing over the network.
Final Thoughts
SAP Ariba Live was a conference full of insights. Not only related to the new intelligent spend management platform that they developed, but also about digital transformation in general. With the ecosystem they have developed, SAP now faces the challenge of expanding that with new applications, services, buyers and suppliers coming to the platform.
Modernising your business using such tools and techniques, can unleash innovation, speed up decision-making and improve efficiency. During the conference, Lisa Gonzales Smith – Global Director Purchasing Information Management Ford Motor Company – explained how Ford management to disrupt themselves and re-invent all their end-to-end processes and leverage technology to achieve greater transparency, efficiency and flexibility. Since buying and supplier products is not unique to Ford – any large enterprise buys and supplies products – Ford has to focus on their capabilities to deliver a better experience.
Thanks to a balanced ecosystem, with partners such as SAP Ariba, Ford managed to disrupt themselves and prepare the organisation for tomorrow. The same should apply to other organisations; build a balanced platform ecosystem that intelligently connects buyers and suppliers to remain relevant in the data-driven future.
Image: William Potter/Shutterstock