Crucial First Steps Required to Decentralize the Metaverse with Bayan Towfiq - Step into the Metaverse podcast: EP29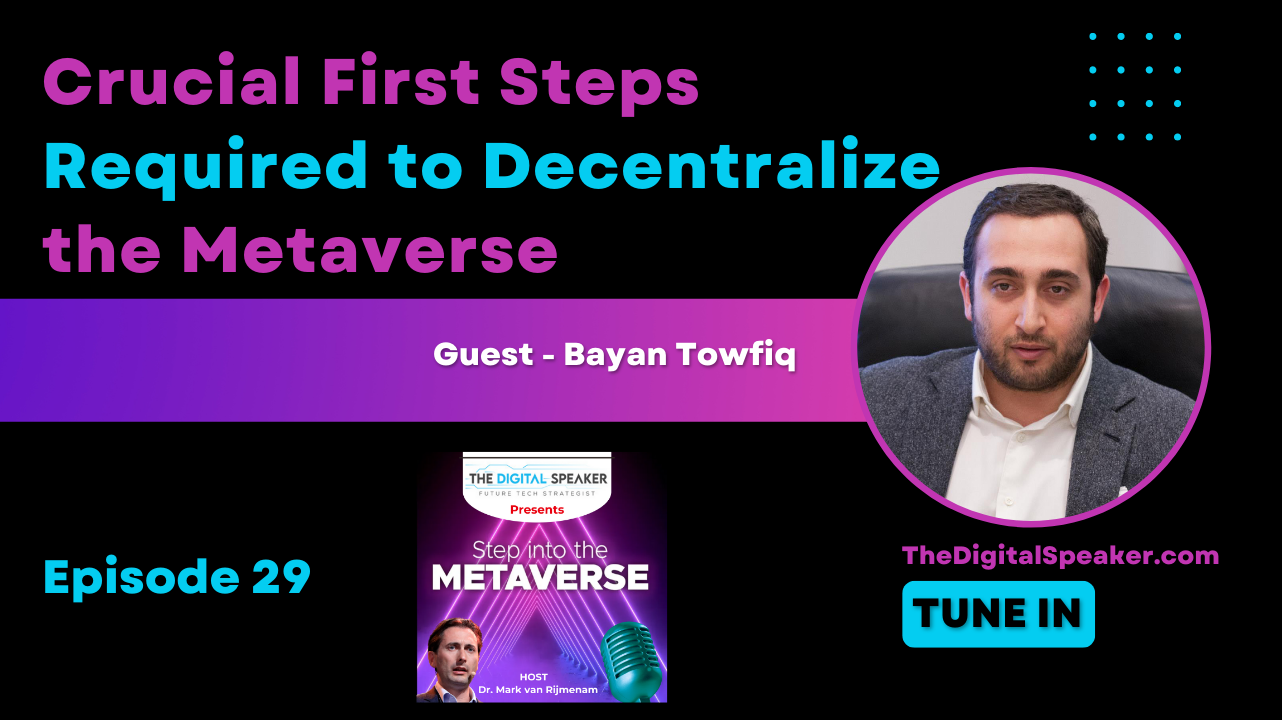 👋 Hi, I am Mark. I am a strategic futurist and innovation keynote speaker. I advise governments and enterprises on emerging technologies such as AI or the metaverse. My subscribers receive
a free weekly newsletter
on cutting-edge technology.
In this episode of the Step into the Metaverse Podcast, I interviewed Bayan Towfiq, the Founder and CEO at Subspace, which is building a global private network for real-time applications and the new working-from-home reality as well as the metaverse. Subspace routes traffic over the world's most highly available, ultra-low latency, global private network with a simple configuration change.
During the interview, we discussed the technical challenges of building an open metaverse and what we need to bring hyper-realistic volumetric data to VR and AR devices all around the world. We also covered in-network applications and why they are crucial for the metaverse, as well as the role of blockchain.
Highlights
[01:17] - A new iteration of the internet that will support persistent online virtual environments.
[07:24] - What Subspace is doing to help build the metaverse.
[09:00] - Blockchain's role in the decentralization of the metaverse.
[15:34] - VR, AR, and XR in the coming decade.
[23:08] - Understanding in-network applications and why they're crucial for the metaverse.
Quotes
"The metaverse is going to be an evolution of what we currently use in terms of the current internet because of the pain that exists for applications today" - Bayan Towfiq
"Everybody who is contributing to this metaverse is going to be forced to make it interoperable, and interoperability makes it open, and that openness and multitude of players that contribute makes it decentralized" - Bayan Towfiq
"Blockchain and metaverse are tangential to one another" - Bayan Towfiq
"The metaverse allows for these rich interactions and creators are going to create all kinds of interesting experiences with it" - Bayan Towfiq
Learn More About Bayan Towfiq in the Links Below:
If you are interested in learning more about the metaverse, you can order my book Step into the Metaverse here.