The Employee of Tomorrow will be a Digital Employee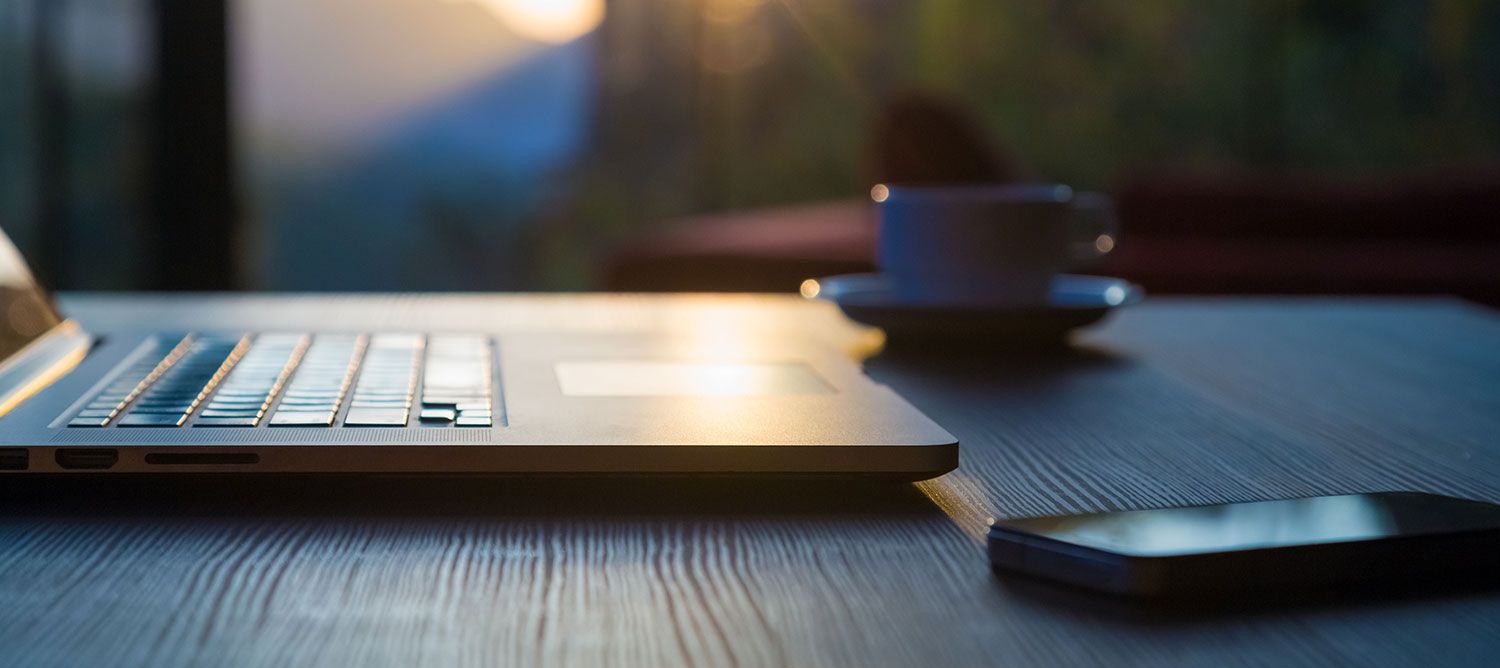 👋 Hi, I am Mark. I am a strategic futurist and innovation keynote speaker. I advise governments and enterprises on emerging technologies such as AI or the metaverse. My subscribers receive
a free weekly newsletter
on cutting-edge technology.
The Coronavirus crisis has many organisations struggling with the new reality. All of a sudden, entire offices had to shift to remote work, although they might not have been ready for it. However, 'never waste a good crisis' is a famous saying, and despite these challenging times, it also offers new opportunities for organisations.
For years, I have been saying that the organisation of tomorrow is a data organisation. This means that organisations have to datafy their business processes and customer touchpoints and use analytics, blockchain, AI and other emerging information technologies to make their business more agile, efficient and customer-centric.
The current crisis has shown that now, more than ever before, this has become crucial for organisations. After all, organisations with a digital mindset and a data-driven culture will be able to easily switch to a remote-working organisation (if they hadn't done so already). There are great examples of fully remote companies, including Zapier, Edgar, Stripe, GitLab and Toptal, who also excel in being a data organisation.
The Rise of the Digital Employee
Becoming a remote organisation means that your employees should become a digital employee. This requires a shift in mindset and, more importantly, a change in culture. The idea is that building a culture with co-located teams is easier than with remote work. However, when working remote, you know that building a company culture will be hard, and hence, fully remote companies pay a lot of attention to it. However, if you all of a sudden have to switch to a remote-working culture, the challenge might even be harder.
Fortunately, technology can help in making this shift. The employee of tomorrow is a digital employee, and that changes the future of work. Fortunately, there are plenty of tools available that can replace offline activities, including meetings, workshops, brainstorming sessions and even the inside jokes. Below you can find a list of a few tools that I would recommend when working remotely, to be still able to connect with your colleagues, progress easily but also have fun together.
Tools for the Digital Employee
Working remotely has its challenges, especially if you are not used to is. Having a dedicated, well set-up, space in your house to do your work is essential as well as sticking to fixed hours. Just that you work from home, should not mean that you should always be available. Fortunately, there are plenty of tools available to use and get your work done when working from home:
Meetings
Zoom is my favourite video conferencing tool. It is straightforward to work with, and it is built for collaboration. It features whiteboarding, screen sharing, HD video and audio, and remote screen control features. Zoom offers a plethora of functions that you might not be aware of.
These include break-out rooms, meeting analytics, polling features, recording and integrations with various other tools. One of these applications that you can integrate, FireFlies, can automatically record and transcribe your zoom calls so you can easily search across your meetings. An added benefit of virtual meetings is that meetings tend to be faster and more efficient.
Workshops and brainstorming
It is often thought that organising a workshop or a brainstorming session cannot be done online. This might have been the case years ago; nowadays, there are some great tools to move these activities online as well. Two platforms that I like are Howspace and Miro. Howspace is an AI-powered digital facilitation platform, where employees can discuss and brainstorm complex organisational development processes and change initiatives. They use AI to transcribe, analyse and summarise the discussions automatically.
Miro is more design thinking and brainstorming platform. It is a whiteboarding platform to build and develop ideas with distributed teams, as if you are together in one room. Both tools enable real-time and asynchronous collaboration, and Miro offers deep integrations with other applications such as Slack or Dropbox.
Finding and Hiring Talent
Most organisations have stopped hiring new employees, but this cannot go on forever. Despite the challenging times, new employees need to be hired, and there are some great tools to assist you with that remotely. Of course, you can use Zoom for the interviews, but you can also use AI tools to make the initial selection amongst the various applicants.
Facial-recognition can be used in the hiring process, and companies like Arya offer organisations intelligence-driven talent acquisition, while technology developed by HireVue enables companies to screen many more candidates in less time, resulting in a better candidate for the job.
Communication and Jokes
Communicating with your colleagues while everyone works remotely should not have to be much different from working at the office. Most software companies have embraced Slack to enable remote employees to communicate with each other. Although some organisations saw their productivity drop due to Slack, it does enable your employees to connect on a dedicated app, quickly ask a question or share memes and jokes.
5 Benefits of the Digital Employee
In the coming months, many organisations will experience the benefits of working remotely and having digital employees. The longer a lockdown and safety measure take across countries, the more your employees will be used to working remotely. Over time, you will experience the following five benefits of remote employees:
Collaborate in real-time and asynchronously with large teams, across time-zones. Using the above tools, it is relatively simple to collaborate with large teams, much easier than with "analogue employees". As a result, companies can continue to work as well as focus on a much-needed digital transformation across the organisation.
The problem with offline workshops is that if you did not attend, you would miss out a lot. With digital tools, those who missed can always go back and view what has been discussed and, more importantly, continue to contribute. This would add new ideas to the discussion, that otherwise would have been lost.
Co-creation and open strategy-making become a lot easier with digital employees. When distributing your strategy-making process to your employees, and including previously excluded actors in the discussion, the results are almost always positive. Thanks to analytics and AI, you will be able to collect your employees' opinions and analyse them in real-time.
Digital employees can work at times that work best for them. Not everyone is a morning person and appreciates having to show up in the office from 9 AM – 5 PM. Remote employees (should) have a lot of flexibility to determine their working hours, which has a lot of benefits in itself.
Digital employees leave digital trails, and these trails can be analysed for insights that could benefit the company. Transcribed and searchable virtual meeting notes add a lot of knowledge to the company that can be analysed and tapped into.
After this Crisis, Work will be Different
The employee of tomorrow will be a digital employee, and the organisation of tomorrow will be a data organisation. Depending on how long this crisis will last, it is likely that the world will operate differently once we come out of it. Digital, remote, employees, virtualisation of events, activities and meetings, automation of processes and customer touchpoints, emptier offices and happier employees. If you are interested in how your organisation could benefit, feel free to contact me.
It is possible that this crisis not only changes work as we know it. It is likely to change our society as well. If employees no longer have to live in a city, close to work, they can decide to move to more rural areas where the houses are bigger, and the prices are lower. Less demand in the cities, will affect the housing prices and more remote employees will drive down the demand, and prices, of commercial real estate.
Until then, stay safe, help each other and try to benefit from the plethora of digital tools to make your life and work a little bit easier.
Image: Alex Brylov/Shutterstock