How To Become An Information-Centric Organisation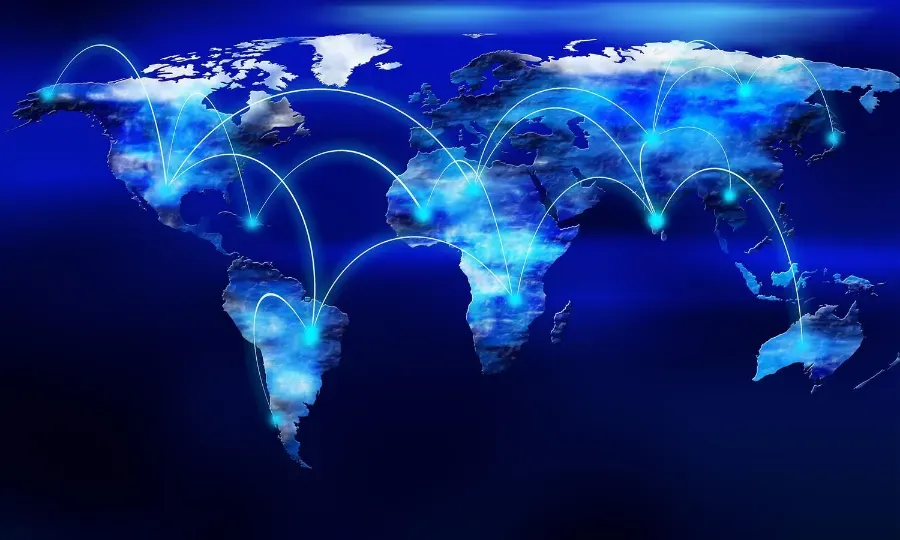 👋 Hi, I am Mark. I am a strategic futurist and innovation keynote speaker. I advise governments and enterprises on emerging technologies such as AI or the metaverse. My subscribers receive
a free weekly newsletter
on cutting-edge technology.
How to truly incorporate Big Data at the heart of your company and to move from a product-centric organisation to an information-centric organisation, where decisions are based on hard data and extensive analyses. Where do you start, how do you convince your CEO and which questions do you need to ask? An IBM study revealed that at the moment 71% of the organisations are not ready for Big Data and are not reaping the benefits of a good Big Data strategy. As stated by a research by McKinsey, there is a potential increase of 60% in operating margins possible with Big Data.

Luckily there are also companies who are already adjusting to the new Big Data reality and a perfect example of it is TomTom takes Big Data really to the extreme, with using 5.000 billion GPS measurements and a 5.5 billion new GPS measurements daily to improve its product. So, if these companies can move to an information centric organisation, then so can your organisation as well.
Data-Driven vs. information-Centric
I would like to stress out that I do not call these organisations data-driven organisations, but information-centric. The difference might look subtle but in fact they are very different. Data after all is useless without the right tools at hand and with the right culture in place. Only when data has become information using the available tools it becomes valuable for an organisation. Information-centric companies have a culture that relies on data that is stored, analysed and visualised where these results form an integral part in strategic decision-making. So, at least one precondition to become an information-centric company is a cultural shift that allows data and the tools to analyse and visualise the data to be accessible to large groups within organisations in combination with business decision-making based on facts instead of gut feeling, as over 1/3 of all managers still do.

So, apart from the cultural shift, what are the other steps that organisations need to go through in order to become an information-centric company:
Where is All the Quality Data?
Well, first of all the need to know and understand the data they have within the organisation. What sort of data do they have, how much of do they have and do they receive on a daily basis, what is the velocity at which the data pours into the organisation? There are some many different types of data and each type of data requires different storage and analysis tools.  Therefore, it is important to clearly understand, and not only the IT analysts but also especially C-level managers because you do not want Big Data to become an 'IT-party', what sort of data is coming in, at which volume, variety and velocity and who is responsible for it within the organisation. If this is known it is time to ensure that the data is of high quality, after all, low quality will only cost resources instead of deliver results.
Pilot Project
In order to successfully become an information-centric organisation it is wise to start small with a pilot project. For such a pilot project it is important to determine the size; how many customers are involved, how many different departments, how many employees and how many product lines and products are part of the pilot project. This is important as this determine the size of your information-centric project and consequently the tools that can be used and the costs involved. Furthermore, a small start allows the organisation to learn and to slowly adapt the culture.
Big Data Infrastructure
The next step is to train or hire the Big Data scientists that are involved. Some companies do this in-house other companies bring in consultants during the pilot project and use them to train their own staff. Both options are of course valid and selection depends on the amount of time and money you are willing to spend. When you have the right staff (trained or hired) you can start building the IT infrastructure and start integrating the different datasets that you want to use. Do not overspend during this phase; if the datasets only require 1-10 TB of data, you do not need to build a complete Hadoop system. A recent Microsoft study revealed over enthusiastic usage of Hadoop, which is a waste of resources.

Integration of the different data sets is very important because exactly that can bring you new insights, teach you new marketing opportunities, show improvements and show you new trends and potential customers.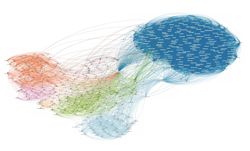 Visualize
All the previous work is useless if you are not able to visualize all the involved data in a meaningful and understandable manner. There are 1000s of different types of graphs that you can use to make the data understandable. Be open for different graphs instead of a pie chart. When changing your organisation, change the metrics and graphs as well and do not stick with meaningless pie charts that are difficult to read. In an online survey in 2010, 74% of the respondents said that the influence of data visualization on attaining business insights within their organizations was "very high" or "high". If that is the case, stop using simple graphs and start interpreting Big Data with rich graphs.
Ask the Right Questions
The visualisation of all the data is beautiful, but if you do not know which questions to ask the graphs will be a lot less useful. Questions that can be asked are:
How is the business doing per market / segment / combined / etc.?
Who are our customers and what do they need?
How can we engage with our customers?
What are the business drivers for success?
What is the sentiment among our customers?
How can we optimize production?
Of course these are just examples of the many different questions that can be asked and it depends on a lot of different factors which questions you can ask to get the right Big Data answers. In the beginning this will be trial and error; ask as many questions as possible and get as many answers from the data. This will help to better understand how your data can be of help.
Share Share Share
When the organisation has all the hardware, software in place, when all staff is trained, the pilot project is up and running and the visualizations are pouring in it is time to start sharing this with the entire organisation. As mentioned, a cultural shift is necessary to become a truly information-centric organisation and this will only happen if all other employees see what is going on and understand the value of using information-centric decision-making within the organisation.
Extrapolate
When this is all done, it is time to get more departments, customer groups and employees get involved. The beauty of involving more aspects of the organisation is that it can deliver new results if you start integrating the datasets from the different departments, production facilities, markets etc. This can deliver completely new insights.
Time to Start
Big Data has definitely arrived in town and it is time for your organisation to start with it. It can bring a lot of advantages but it will be important to do it correctly. Changing your product-driven organisation to an information-centric organisation is a difficult process and not all companies will succeed in it in the coming years. Some will thrive and some will fail, but if you do not start at all you will for sure be left behind.