The Internet of Things Will Drastically Change Our Future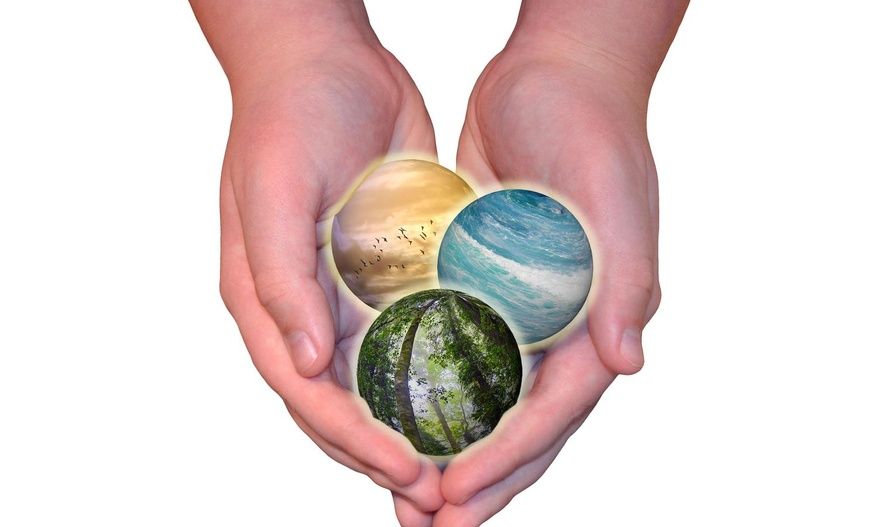 👋 Hi, I am Mark. I am a strategic futurist and innovation keynote speaker. I advise governments and enterprises on emerging technologies such as AI or the metaverse. My subscribers receive
a free weekly newsletter
on cutting-edge technology.
It is projected that within a few years we will have to talk in Brontobytes when we discuss data coming from sensors. The Internet of Things, or Machine to Machine (M2M) communication, connects billions of devices with each other and thereby generates an unfathomable amount of data. In 2020, 40% of all data in the world will be M2M data. This data of course has to be processed, stored, analysed and visualized to have any meaning and to drive your business cases.

Sensor data, or M2M data, is data from readings made by machine sensors that measure pre-set conditions at regular intervals. This could be RFID tags or software that runs with a device to make them intelligent. Examples of the data that is collected include log data (especially Telco's), geo location data, diagnostics (to alert when maintenance is needed), CPU utilization, temperature, rules, etc. These data can be linked to Key Performance Indicators that send an alarm when a certain threshold is passed and an action is required.

The Internet of Things enables refinements in current business models as well as open up entirely new business models. The Internet of Things is already all around of us and there are ample examples of products tapping into these possibilities. Two examples:
Usage based Insurance from Progressive in the United States. They use Snapshot, a little device that users plug into their cars, to keep track of good driving of their customers. The better you drive, the more you save on insurance.
Glowcaps turns your prescription bottles into devices that automatically notify you to take your medication. Inside the cap, there is a chip that monitors when the pill bottle is opened and warns users when they forget their medication. Reports are visible via the internet so family members can keep track of whether or not an elderly family member is taking the pills or not.
Postscapes documents many examples of applications for the Internet of Things, it is worth having a look.
The Internet of Things Affects All Industries
That sensor data collects massive amounts of data is also pretty clear. If we look at airplanes they Shell uses super-sensitive sensors to find additional oil in wells and if they install these sensors at all 10.000 wells they will collect approximately 10 Exabyte of data.

Closely linked to this is CeNSe, which is developed by HP Labs and Shell in order to make living on earth safer and more convenient. By installing billions of low-cost, self-powered, nano-sensors, they can monitor the earth health and better understand our impact on earth. HP expects that by 2020 a trillion sensors are needed in the world, the equivalent of 150 sensors per human. Sensors will end-up in anything imaginable.
Sensor Data Use Cases
Having so much data at your disposal of course offers different use cases, challenges and benefits for your organisation. On use case is that it reduces maintenance costs for organisations. Sensor data can tell when a machine needs service before it breaks down and save money as well as minimizing downtime of the machines. Rolls Royce as such helps airlines companies save a lot of money. If organisations are committed to keep their equipment up and running at all time and reduce maintenance costs, it improves customer satisfaction.

Sensor data can also be used to find observations that meet certain criteria and link those to other datasets for additional insights. This could lead to the discovery of new information that can be relevant in certain situations. SemSorGrid4Env uses environmental sensor data to manage and understand the environment and provide information to emergency response teams in case of a disaster.

As more and more systems are getting linked to each other, the challenge of course becomes to process, store, analyse and visualize those massive datasets, preferably in real-time. It does require high software and hardware costs to manage all data flowing in, but the achieved benefits will outperform the costs.

An advantage of sensor data is that in many cases sensor data have high-volume, high-velocity data with consistent structures that are easy to manage. This allows tying together different sensor data to other sensor data, business data or public data in order to find new patterns, trends or markets.
Getting Started
The best way to start with sensor data, as it can grow easily to massive proportions, is to start small. Start with a prototype and build incrementally from there on. Companies that are agile with the scope of the project and grow accordingly have the best chance to succeed. However, do plan from the beginning to support very large datasets eventually in order not to have any unpleasant surprises later in the project.

The Internet of Things is slowly emerging and the possibilities are limitless when everything is connected to everything. Our planet Earth will become a smart planet, where every item is instrumented, intelligent and interconnected. The potential is enormous and the use cases are vast. In order to stay ahead of your competition and to keep your customers satisfied, think about what the Internet of Things and the collection of big sensor data can do for your organisation, as the Internet of Things will definitely change our future.