Three New Year's Resolutions for Your Organisation in 2019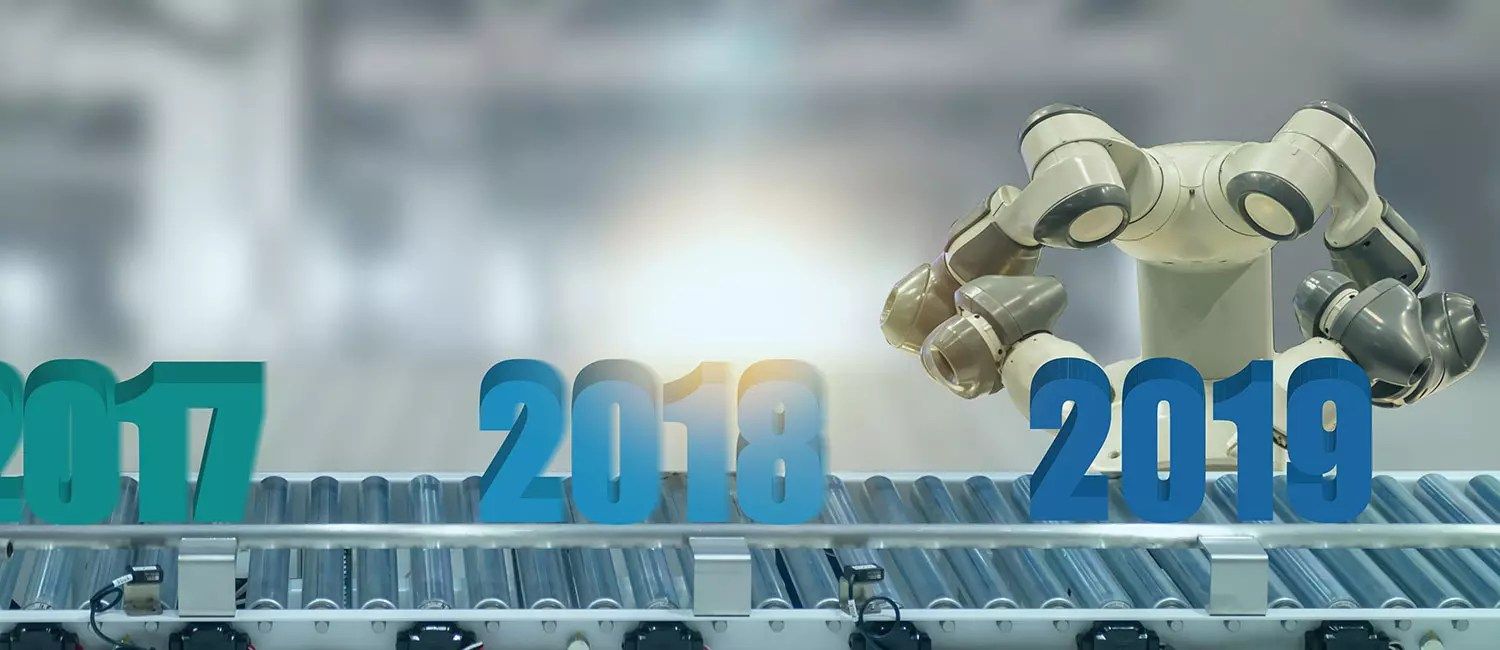 👋 Hi, I am Mark. I am a strategic futurist and innovation keynote speaker. I advise governments and enterprises on emerging technologies such as AI or the metaverse. My subscribers receive
a free weekly newsletter
on cutting-edge technology.
2019 promises to be the Year of Truth, with a lot of new exciting developments. Blockchain will become the gold standard for supply chains, and crypto currencies will slowly start to increase in value again (though not bitcoin). There will be significant developments in quantum computing and machine learning, creating new opportunities to advance research. However, not all will be positive this year, as we will see new major security breaches this year.
With so much happening in the coming year, it is important as an organisation to be prepared. Technology is developing faster and faster, and if you do not stay up-to-date, it is quite easy to miss the boat. Therefore, here are my three new year's resolutions to help you thrive in 2019:
1. Start incorporating ethics in your business
There is no excuse anymore. In the past years, there have been too many occurrences of data breaches, machine learning mistakes, fake news and fake video/audio files as well as the occasional discrediting of critics using PR firms. It is time to start doing business in an ethical way, especially now that data has become so crucial for organisations. With access to (unlimited) data, it has become quite easy to do the wrong thing and only look after your shareholders.
As a result, trust is hard to come by these days and organisations will need to work had to restore that. However, doing the right thing does not have to be difficult or expensive. After all, if you take care of your customers, your customers will take care of your shareholders. Therefore, start incorporating ethics in your business. This means you should do your utmost best to protect your customer's data. It means focusing on supervised learning when developing your machine learning algorithms and making sure you only use unbiased training data. It means no longer trying to smear your critics (as the PR firm Definers Public Affairs repeatedly did in 2018).
Above all, it means educating your staff on how to behave ethically when developing products and services. Privacy and ethics should be part of your company DNA. Not only because it will be appreciated by your customers, but because it is what defines good business practices.
2. Start Looking Outside
If you are a regular follower of my blogs, you are by now familiar with the phrase "we live in exponential times", which I regularly use in my articles. Change happens faster than ever before. This is due to the convergence of multiple technologies that we are currently experiencing. For example, artificial intelligence contributes to improved research capabilities resulting in new inventions, which in turn can be used to improve research capabilities. It is a positive feedback loop that will only get stronger.
If you are too much internally focused it is quite easy to miss important changes in your environment. Especially in a world that is developing so rapidly, it is vital to be aware of the changes in your environment. Therefore, start looking out by going to conferences, talking to your competitors, hiring consultants or futurists and, above all, talk to your customers (directly or using their data (with permission of course)). It will help you understand how the world is changing and how your organisation has to adapt. After all, you do want to avoid a 'Kodak moment'.
3. Start collaborating with new stakeholders
Every organisation is a data organisation, where data is at the heart of what you do. That enables you to find new stakeholders to collaborate with. This could result in an open strategy, which is the decentralisation of strategy formulation by including previously excluded actors. Involving your customers, employees, suppliers and even your competitors in your strategy-making has a lot of benefits, as it makes your strategy more inclusive.
However, an open strategy is only one new form of collaboration. Technologies such as blockchain will enable deeper integration among industry partners. Thanks to a decentralised single version of the truth, organisations that collaborate using distributed ledger technology can benefit from increased transparency and trust will ensure proprietary information remains private.
Finally, in the years to come, we will see a clear move away from purely human-to-human collaboration to more human-to-machine and even machine-to-machine collaboration. Chatbots are a tangible example where humans and machines work together to achieve a common objective. The more intelligent machines will become the more often we will have to collaborate with them.
Final Thoughts
A new year means new opportunities. With change happening at breakneck speed, it is important to prepare your organisation for that. These three resolutions can help you do so. When you start incorporating ethics, looking outside and collaborating with new stakeholders, you will build an organisation that is bot resilient but also adaptive enough to respond to these changes. I wish you a happy new year and all the best for 2019!
Image: MONOPOLY919/Shutterstock