The War on Talent: How Tech Will Change How We Hire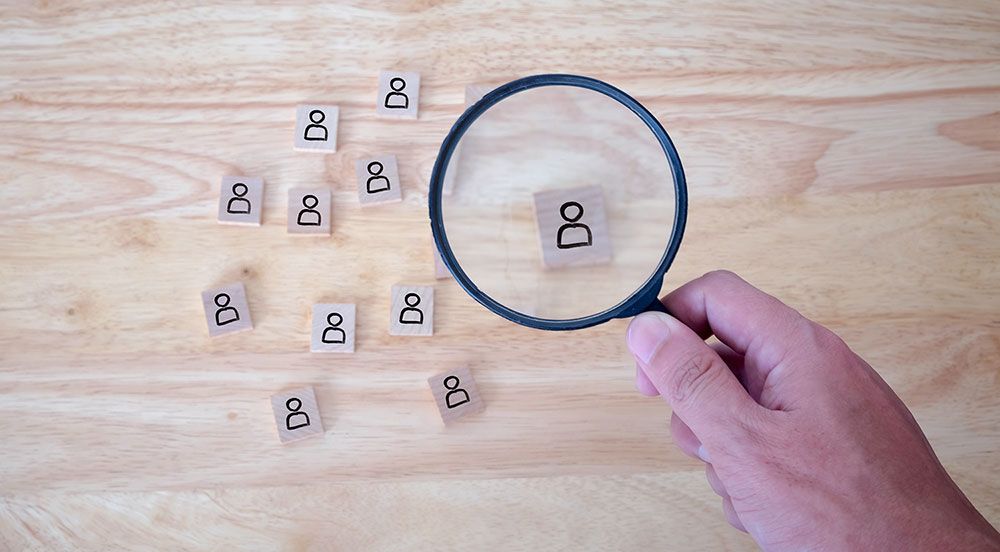 👋 Hi, I am Mark. I am a strategic futurist and innovation keynote speaker. I advise governments and enterprises on emerging technologies such as AI or the metaverse. My subscribers receive
a free weekly newsletter
on cutting-edge technology.
The world of recruiting is changing at a speed that can be hard to comprehend. Technology has disrupted everything from how we hail a cab and order takeout to finding a date and conducting financial transactions. The same is happening now with recruiting.
Hiring employees is hard. It will always be hard. No app or algorithm can do it entirely for you, but some tools can help make the process more efficient, accessible, and inclusive. That is why tech companies have come to dominate both the upward and downward flow of talent in the workforce. And these technologies are just getting started. This article presents data-driven insights on how tech will change how and who we hire and, more importantly, how to make hiring easier and faster.
The Global War on Talent
In today's world, employers compete for the same talent pool. The competition is fierce, but so is the opportunity. As a result, companies are looking for ways to increase their chances of success.
The COVID-19 pandemic, despite all of its unfortunate consequences, has helped companies do just that by changing the playing field. All of a sudden, talent is no longer aligned with national borders, and employers have a greater pool to tap into, but at the same time, they must compete for workers in a global marketplace.
A Competitive Job Market
Several factors are driving this demand for better ways of hiring: One is obviously globalization. As companies expand globally, they need access to talent worldwide — not just locally or regionally — and that has changed the playing field for talent acquisition professionals. All of a sudden, as talent, your competition comes from anywhere, but from the employer's perspective, it means more talent available.
However, despite this global marketplace, the War on Talent has never been more competitive. With the economy growing slowly, according to the International Monetary Fund (IMF) and unemployment above the level of the pre-pandemic world, according to a 2021 report of the United Nations (UN), employers have to work harder than ever to attract and retain top talent.
At the end of 2021, unemployment rates were predictably low among the top 10 largest economies by GDP, with some exceptions, such as France and Italy. As of August 2022, The United States ended the year with an unemployment rate of 3.7%, China at 5.3%, Japan at 2.6%, and Germany at 5.2%, to name a few examples.
With the job market continuing to strengthen, employers will need to adapt their hiring process and expectations—to find qualified candidates that they can afford anywhere in the world.
Since 2019 we have seen significant shifts in how organisations compete for talent and how they leverage technology to win those battles. While the Great Resignation has put these shifts on companies' agendas, the underlying trends driving these shifts have been happening for over a decade.
Over the years, it has become harder for companies to attract top talent with these shifts in the talent market, but they are also finding it harder to retain them. Technology can help solve this problem for companies by making it easier for them to hire and retain top talent.
One of the consequences of the COVID-19 pandemic is an increase in remote working opportunities that allow employees to take full advantage of flexible schedules while still contributing meaningfully to their organisations' bottom lines.
An Explosion of Freelance and Gig Workers
In the past few years, we have also seen an explosion in freelance and gig workers looking to work on their own terms. The rise of independent contractors has been attributed to millennials who want more flexibility in their work schedules and do not want to be tied down by traditional office hours or hierarchies.
The growing prevalence of remote jobs means that recruiters are not just competing with other companies in their field; they are competing with virtually everyone else, including other recruiters trying to fill similar roles at other companies. Of course, this trend is here to stay. In fact, data scientists at Ladders projected that 25% of all professional jobs in North America will be remote by the end of 2023—and opportunities for working remotely will only continue to grow from there.
As the Covid-19 pandemic continued to spread throughout America, organisational psychologist Anthony Klotz predicted in May 2021 that massive numbers of workers would leave their jobs. More precisely, around 47 million people quit their jobs in 2021, only in the US. The Great Resignation is not only happening in the United States, but reports indicate that people are jumping to other jobs— careers and alternatives to traditional work— all over the globe.
Unhappy and Unengaged Employees
According to the Global Workforce Hopes and Fears Survey released by PwC in May 2022, while a higher salary is one of the main reasons people change jobs (71%), increased fulfilment in work also ranks highly among workers' motivations to seek out new employment opportunities (69%). Around two-thirds (66%) want to be able to truly express themselves at their job, and almost half (47.21 %) would like more freedom over where they go during working hours.
As such, the recent surge in resignations was due, the authors of the report explained, to the backlog of workers who did not quit during the height of the pandemic and became burnt out or unhappy. In the most recent Gallup research, called State of the Global Workplace: 2022, 60% of workers are emotionally detached from their jobs, 19% report being miserable at work, and only 33% feel engaged — which is even lower than in 2020.
As a result, given today's competitive job market, workers are becoming more concerned about work-life balance. In his article called The Reinvention of Company Culture: Why It Should Be Your Top Priority This Year, Linkedin's VP of Talent Solutions, Mark Lobosco, explained that the company found that 63% of job seekers ranked flexible working hours as a top priority when choosing an employer.
In the US, low pay and a lack of opportunities for advancement were among workers' top reasons for resigning in 2021, according to a survey from Pew Research Center. According to Qualtrics's Granger, the number of people quitting their jobs in Europe and America points to a shift toward finding meaningful work. This pattern has left evidence behind it—it could likely be just more proof that society values something other than material wealth.
Retirement, Entrepreneurs and Quiet Quitters
People also chose to retire rather than continue seeking work, while others became their own bosses and created new businesses—a trend that grew even further last year. The US Census Bureau found that applications for new businesses reached an all-time high at 5.4 million in 2021. This new shift in what we know as traditional labour is what Klotz has named "The Great Resignation".
With more open jobs beginning to get filled and the US unemployment rate continuing its downward trend, workers are starting to exhibit new behaviours at their places of employment that managers may need to consider.
Since wages are stagnant and inflation continues to rise, workers who feel stuck in their jobs are beginning to "quietly quit" their employers.
Quiet quitting is the act of doing just enough work at your job so you get paid and can go home, rather than trying to accumulate more power or responsibility. As the term "quiet quitting" gains more traction in the news and on social media, many people realise that they have been quietly quitting their jobs for some time now.
Paola Martinez, vice president of people operations at Jobsity, a staff augmentation company, attributes the trend of quiet quitting to several variables: first among them is the job insecurity brought about by the COVID-19 pandemic. In The Great Resignation of 2021, workers felt unprotected, realising that they may be laid off at a moment's notice due to another event such as a pandemic or for any other reason by their employers and sought better opportunities.
People began to value their time with family and friends, so working from home became a desirable option for many. As more people started working remotely, they re-evaluated the relationship between work and their personal lives. This might have been one of the first indicators of today's "quiet quitting" movement, explains Martinez.
In the coming years, the global war on talent will continue to cause havoc within companies worldwide. While employees may be responsible for not quitting their jobs, it is up to employers to provide a more positive work environment that encourages them to stay at their current job and go further, especially when the next generations enter the workforce.
Gen Z and Gen Alpha Entering the Job Market
If all the above is not enough, when the Roblox and Minecraft builders of today enter university or the workforce tomorrow, they will have a fundamentally different mindset and skillset than the Millennials, who were part of the transition from analogue to digital. Not only will these generations expect to work whenever from wherever, but thanks to years of exploring, playing, and creating new digital worlds, many will have strong collaborative, problem-solving, and creative skills and will want to use these skills.
Fortunately for them, how we work will change as the convergence of technologies will enable humans to focus on what they are good at: solving problems together in creative ways, while AI will focus on mundane and repetitive tasks. Metaverse-natives, those who have grown up with virtual worlds and augmented experiences, are fully aware of the immersive internet's potential. They want to be treated as such, including flexibility in where and how to do the work.
How the Metaverse Will Change the Hiring Process
In a world where the above job market changes require organisations to rethink their approach, and we continue to see digital transformation in every industry, it is no surprise that technology has also affected talent management. With the internet slowly transitioning to the immersive internet, the metaverse will likely play an increasingly important role in the hiring process. Here are some examples:
Virtual Job Affairs to Attract Gen Z and Gen Alpha
If you need to hire Gen Z talent, why not meet them in the virtual worlds they are familiar with? That is precisely what the likes of Samsung and Hyundai are already doing. In the summer of 2021, Hyundai organised a job fair on a platform called Gather Town, a top-down video game that doubles as a web-conferencing platform. They also organised the induction for new employees in Zepeto, a virtual world accessible via mobile devices with around 150 million users and predominantly active in Asia.
Designed to develop mutual intimacy and bond new employees, the induction program was well received by new employees who had to start their first job remotely due to Covid. Samsung Electronics brought potential job applicants and human resource (HR) managers together on the Gather Town platform, to have their avatars meet and mingle and learn about what it is like to work for the company.
Hiring Your Employees in the Metaverse
Virtual job fairs and induction programs are not the only HR activities in the metaverse. Hiring your future employees on the platforms you will actively use can be very beneficial.
Art director Richard Chen, whose Space Bugs art project of 3000 NFTs sold out in six hours in November 2021, found his 25 community managers on platforms such as Discord, Telegram, and Clubhouse.
Hiring using virtual platforms can also be a lot more inclusive. After all, in the metaverse, you can be anyone you want to be with your avatar, resulting in hiring managers having less opportunity to be biased and judge you by your background, religion, race, or how you appear at the interview.
Virtual Offices for Potential Employees
Employers are using VR as a way to introduce candidates to their work environments before they make an offer or accept a position at a company. These virtual visits allow candidates to "walk through" offices and meet with other employees during a job interview without leaving their homes or offices. It provides potential candidates with a more realistic and immersive experience about what it is like to work for the company.
Companies such as BMW and Johnson & Johnson have used VR to "create realistic online simulations in which candidates can explore their work and interact with staff", offering potential employees an opportunity to understand what it would be if they decided to take the job.
Training Employees in the Metaverse
Hired employees also require training, and trainings are one of the killer applications for virtual reality. Virtual reality trainings are an effective solution, whether teaching new employees the safety standards and requirements by exposing them virtually to dangerous or stressful situations or explaining how complex equipment works.
Of course, this is nothing new, as airline companies have been using flight simulators for years, but with the prices of headsets dropping, this has now become accessible to all companies. For example, the fast-food chain KFC uses virtual reality to teach new staff the chicken-frying basics in just 10 minutes using a VR escape room, reducing the time to master this task by 50 per cent while providing a fun experience.
Apart from these simple use cases, virtual reality training can also be used to help employees learn how to deal with sensitive equipment or during delicate operations. Using haptic feedback, proper grip and motion data can be incorporated into very precise VR or AR training to help, for example, surgeons become better at their job.
ExxonMobil is using virtual reality to train its employees in safety procedures. When workers put on a helmet and headphones and grab a controller, they can plug into the virtual world—engaging multiple senses as it responds to their movements.
In 2017, Walmart Inc. began using virtual reality headsets in its training centres—called "Walmart Academies"—to improve the employee experience, assess workers' skills and present new ways of training staff.
Hyundai MOBIS has also explored the benefits of developing a space in the metaverse that recreates the office environment since it allows its employees to get to know each other at random in an organic way—one that cannot be replicated through scheduled video calls.
Sourcing, Screening and Interviewing Talent Using Technology
While the metaverse is only one technology affecting the job market, new and increasingly sophisticated forms of technology have also changed how recruiters work and how job seekers look for employment. For example, according to SHRM (Society for Human Resource Management), 88% of companies have already implemented AI in some way for HR.
Incorporating AI in your recruitment can help talent acquisition teams discover passive candidates and unlock data-driven insights, supporting better decision-making. AI recruitment tools can help companies deliver the right jobs to the right talent, allowing recruiters to focus on building high-quality teams.
Using technology in candidate sourcing, screening, and interviewing can provide valuable insights into the personalities and motivations of job applicants. The logic behind such talent acquisition technology tools is simple: the more and better you know about a candidate, the easier it is to assess whether he or she will be a good fit for your company. Here is how each stage of the hiring process could benefit from data:
Sourcing
A tech-driven approach to hiring combines the best of both personal and professional boundaries. Today, candidates' public profiles—such as their social media activity and online presence—can be scoured to provide recruiters with essential insights into a candidate's career goals, personal aspirations or needs.
Screening
Because of the high volume of resumes that recruiters deal with, technology offers a host of pre-hiring assessments to help them determine which applicants are qualified for their positions. Many modern-day screening tools are intelligent and driven by artificial intelligence, geared towards matching applicants with jobs in various industries through accurate keyword matches.
Pre-selection
Organisations often use online psychometric assessments as a first step in weeding out unqualified candidates. There are many different tools available that employers use to identify candidates who have the right values and attitude. The most well-known is Myers Briggs Type Indicator, but DISC and Thomas profiling are also common. The use of technology allows recruiters to save time by reducing the number of applications that need to be reviewed.
Selection
Conducting an interview is a highly streamlined and technical job. Today, organisations are using machine learning to design real-time probing questions for their interviews. This means that recruiters will now have access to an "interview assistant," which can change the nature of questions it asks—depending on the candidate's response. This technology can help guide interview practices and ensure a good match between job candidates and employers.
These revolutionary advancements are becoming a reality thanks to advances in artificial intelligence (AI) technology and the proliferation of data online. AI software can review resumes and cover letters more accurately and productively than humans can.
One of the most popular companies in the field of AI-driven recruitment is HireVue. The platform is used by 700+ companies, including Unilever, Vodafone, and PwC. In fact, one of its most successful case studies is Unilever. With HireVue AI-driven assessments, Unilever saved £1M annually in hiring costs, reduced hiring time by 90%, and increased diversity by 16%.
Final Thoughts
The future of hiring is changing. With a global war on talent, companies should look to use technology to make the process of sourcing, interviewing, and retaining talent easier—not harder.
Anyone who has gone through the recruiting process knows that it's not easy. It's time-consuming, and you never really know if you'll find the right person until they show up for an interview (if they show up at all). It is a process that has been around for a long time and will likely be around for a long time.
However, there are changes on the horizon: the metaverse, machine learning, and artificial intelligence will likely change the way we hire in the near future. Successful companies will be those that use technology to streamline the hiring process and find the best possible talent for their organisation, from anywhere, with the help of the latest technologies.