12 Qualities Your Next Chief Data Officer Should Have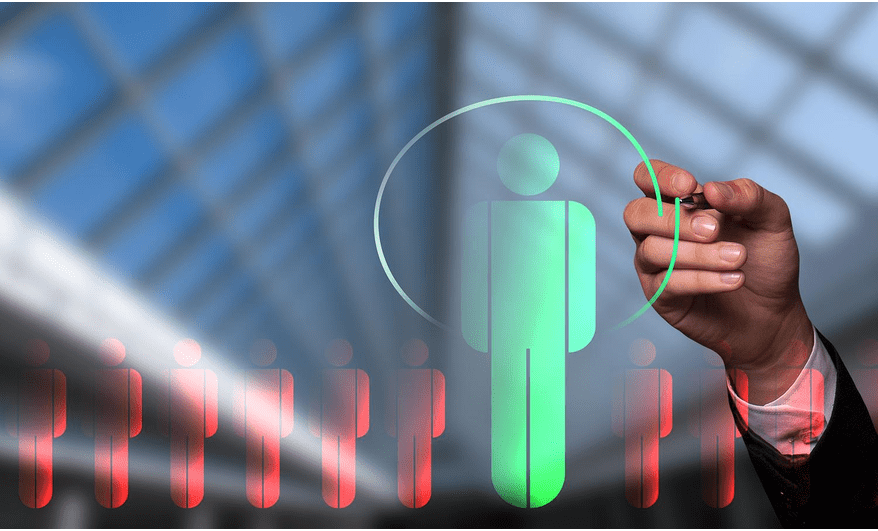 👋 Hi, I am Mark. I am a strategic futurist and innovation keynote speaker. I advise governments and enterprises on emerging technologies such as AI or the metaverse. My subscribers receive
a free weekly newsletter
on cutting-edge technology.
The Chief Data Officer is on the rise! In a 2015 Forrester research of 3005 data analytics decision-makers, 45% said that their company had appointed a Chief Data Officer (CDO). In addition, a survey of 254 CIO's worldwide revealed that 90% of the current CIO's believe that data is changing their business and 92% believe that a CDO could best manage this. Another survey revealed that 76% of CIO's would like to see the CDO as a board level position by 2020.
It may be clear, the Chief Data Officer is here to stay and it is/will be an important role for organizations. It is also a difficult role because the CDO has to have the right balance of Big Data skills and business skills in order to be able to deal with all aspects related to big data. Earlier, I developed a Chief Data Officer profile, to help organizations get an idea of what the CDO role should look like and what tasks the Chief Data Officer would have. Since many organizations are on the lookout for a suitable Chief Data Officer, let's now have a look at what the key qualities and characteristics are that your next CDO should have:
1. Be Data and Business Savvy
Your CDO be data and business savvy and should recognize data as a corporate asset. This may be a no-brainer, because why would you hire a CDO if your organization does not see data as a corporate asset. Still, it is vital that your Chief Data Officer understands that in order to create value from the data, just having a lot of it is not enough. You should derive action from the data and that's where algorithms come into place.
2. Have a High Emotional Quotient (EQ)
Your EQ, or Emotional Intelligence, is the capacity to recognize your own and other people's emotions. Especially with large big data projects, many different people are involved, all with their own feelings and emotions. As a CDO, it is important that you know how to interact with other people and have the empathy to manage employees successfully with a wide range of disciplines and personalities, ranging from introverts and extroverts to managers and data mining experts.
3. Be a Strong Communicator and Stakeholder Manager
Most of the large big data projects involve multidisciplinary teams and a wide range of internal and external stakeholders. As a CDO, you should be able to connect with all stakeholders, take into account multiple opinions and be able to communicate clearly with other executives to protect the interests of your staff.
4. Dare to Make Tough Decisions
Big Data improves decision-making thanks to real-time insights that can be derived from the data. A CDO should, therefore, be able to make good, and if necessary quick, decisions based on the data presented. However, he or she should not only rely on 100% data analytics, but also use his or her experience, which Netflix CEO Reed Hastings refers to as "Intuitive Intelligence".
5. Have Strong Financial Acumen
Big Data projects tend to be long and expensive projects; the average duration of a big data project is 18 months. During a big data project, the Chief Data Officer should focus on the budget to avoid over-spending. So the CDO should tightly control the budget once the project has started. However, big data projects can also be expensive; UPS' big data project, for example, cost more than $ 1 billion annually. A CDO should, therefore, not be afraid to invest heavily in a new project and should be willing to spend millions, or more, if necessary.
6. Be EBITA-Driven When Developing New Big Data Projects
Data projects are there to improve the business, whether it is increasing the revenue or reducing the costs, but all big data projects should have a positive impact on a company's EBITA. So, instead of just being revenue-driven or cost-driven, a Chief Data Officer should take into both types of projects to have the biggest impact on EBITA.
7. Be Technology Savvy and Understand the Latest Trends
A CDO deals with both the IT as the business aspects of Big Data and should, therefore, understand the concepts of data mining, artificial intelligence, machine learning, data modelling and data governance. Not only from the business perspective but also from the IT perspective. In addition, the world of big data changes rapidly and new big data trends constantly emerge; he or she should, therefore, remain up-to-date with the latest trends.
8. Be Open to Input from Others
The CDO should not be the only one calling the shots. Of course, when a decision needs to be made on important, company-wide projects, the CDO should, together with the rest of the board, make the decision. However, a CDO should also empower his/her employees to make their own decisions within their projects. The Chief Data Officer should give control to his or her staff and should avoid micro-managing them.
9. Be Customer-Driven
When dealing with Big Data, organizations should take the customer into account in everything they do. This human-centred approach is vital. When projects are developed based on the actual needs of the customer, the chances of success are a lot higher. In addition, when developing big data projects, the CDO should ensure that the customer does not become the victim in terms of lost privacy and should ensure that the customer's privacy is protected.
10. Be Security Driven
My vision is that all organizations will be hacked and if you are not being hacked, you are simply not important enough as an organization. Therefore, a CDO should have a strong security focus. As a CDO, the starting point should be that you will be hacked and if that's the case, how do you prevent that hackers get access to any personal data or important company data or systems. A CDO should enforce the right security processes, implement the right encryption measures and use right IT Operations Analytics tools to detect attacks in real-time.
11. Be a Visionary Leader
A CDO needs to have a vision where he/she wants to bring the company to in the next 5-10 years. As mentioned Big Data projects take a lot of time to be completed and a strong and clear vision will help to complete the projects in the right way.
12. Be a Change Manager
Big data requires a culture change within the organization. Moving to a data-driven and information-centric culture is difficult as people have a natural inertia to change. Therefore, the Chief Data Officer should be a strong change manager, who is capable of changing people's behaviour within the company.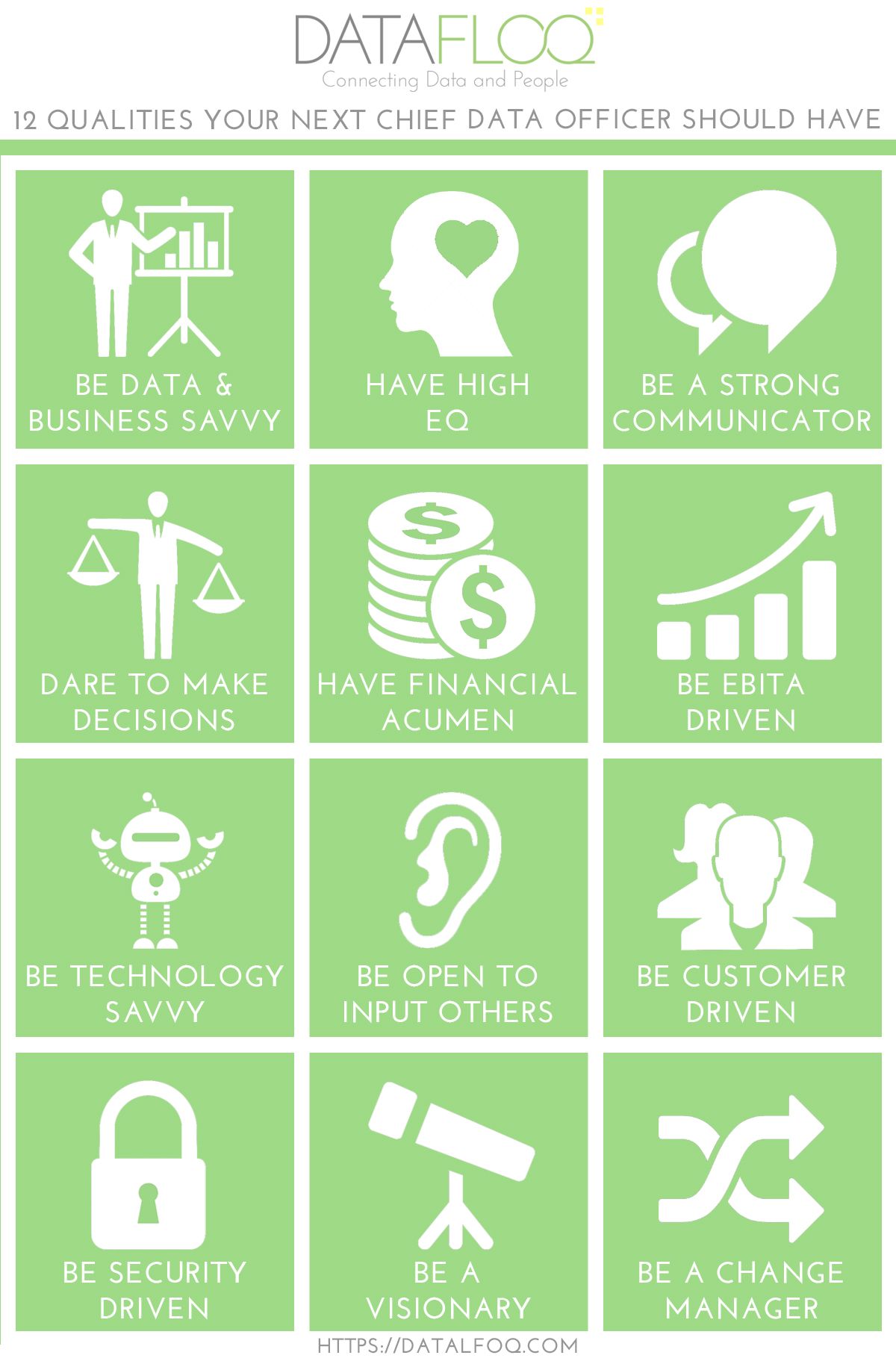 As may be clear, being a Chief Data Officer is difficult and requires quite a lot of different qualities to be successful. However, it is an important role for any organizations that want to develop a winning big data strategy and become data-driven.
Image: Sergey+Dudyrev/Shutterstock