7 Companies Protecting Your Food with Blockchain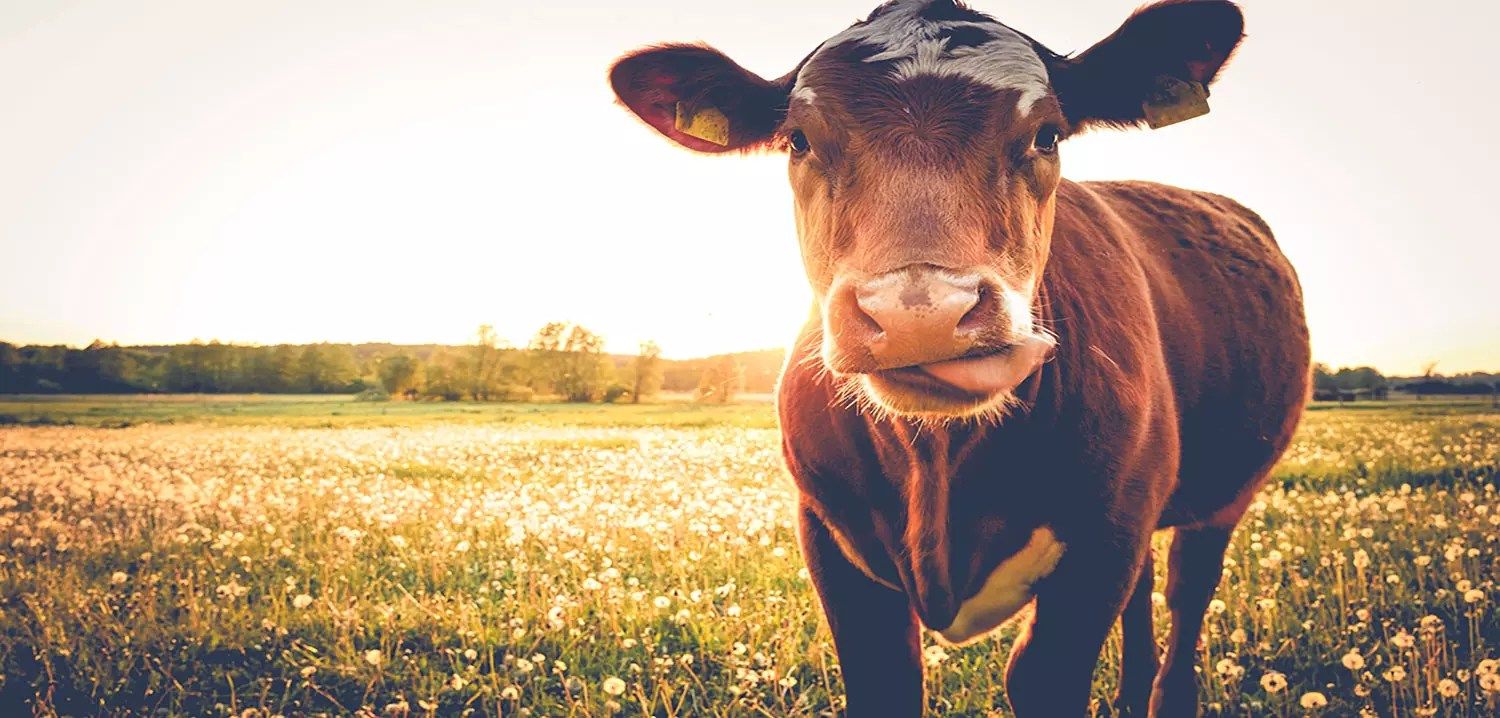 👋 Hi, I am Mark. I am a strategic futurist and innovation keynote speaker. I advise governments and enterprises on emerging technologies such as AI or the metaverse. My subscribers receive
a free weekly newsletter
on cutting-edge technology.
Food is important and you are what you eat. Eating healthy and good food is important if you wish to be fit and healthy. Even if you have an unhealthy diet, the occasional big mac, you want your food to be of good quality. Meaning you want your food to be well-treated throughout the supply chain and without any unhealthy bacteria.
Fortunately, there are a lot of regulations to ensure the safety of your food and drinks. Manufacturers have to comply with these regulations. However, despite all regulations, sometimes it goes wrong. For example, in 2008-2009, nine people died due to Salmonella in peanut butter, and three people died due to a deadly strain of E. coli in tainted spinach.
Ensuring companies adhere to all regulations to prevent such outbreaks is one approach. Another approach is that when a faulty product is discovered, the problem can be resolved quickly. Deadly bacteria, such as Salmonella, require quick detection of their source and removal of faulty products from supermarkets. The key concepts here are transparency and traceability, which both can be achieved with blockchain technology.
Food and Blockchain: 7 Examples
Fortunately, various companies around the world are experimenting with blockchain to improve food supply chains. Here is an overview of seven companies trying to protect your food with blockchain:
1. Walmart
Walmart has turned to blockchain technology to identify contaminated products to mere seconds. Its smart tracking program aims to also collect environmental data from end-to-end, across the food supply chain. First, they experimented with Chinese pork, to track the movements of it in China to prevent disease outbreaks linked to the food. Then they teamed up with other food giants to further develop their blockchain plans.
As of September, Walmart requires all its suppliers of leafy green vegetable to upload their data on a blockchain. Each node in the network will be a supplier that handled the product, making the supply chain completely transparent.
2. JD.com
Last year, JD.com announced a blockchain platform to track beef imports from Australia. The Chinese e-commerce giant partnered with InterAgri to make the production process of Australian Angus beef fully traceable on a blockchain. The private blockchain solution enables Chinese citizens to know that they can trust the quality of the imported product. Consumers can trace each piece of steak back to the farm in Australia. In addition, consumers will receive a lot of additional information. This includes details of the animal, its rearing, the processing of the meat and transportation.
3. Carrefour
In March 2018, Carrefour launched a blockchain initiative to trace its chickens, tomatoes, eggs, milk, salmon and cheese. Apart from ensuring additional transparency and safety for consumers, the blockchain project also aimed to act as a showcase for suppliers. If consumers appreciated the food from a particular supplier, it might go back to that supplier.
The objective of the project is to record information on how, for example, a chicken was reared, what food it ate, the medication that was used and where it lived on a blockchain, thereby making it immutable. This offers consumers guarantees about product origin and quality.
So far, Carrefour has been experimenting with Ethereum as well as Hyperledger Fabric. Consumers only have to scan a QR code on the product to get access to a range of extra information, which they can be certain of that is correct.
4. Albert Heijn
The Dutch supermarket chain Albert Heijn started their blockchain experiments in 2018. Together with the Refresco, they put orange juice on the blockchain. The objective of the project was to make it fully transparent how orange juice moved from the farm in Brazil to the consumer's kitchen. During transport, they take samples from the orange juice to ensure quality. The results are then stored on a blockchain. Using a QR code, consumers can see the exact route and the quality of their orange juice.
However, the project offers less transparency than claimed. Research from the Dutch newspaper Trouw revealed that the working conditions at one of the orange farms of Refresco's parent company, Louis Dreyfus, are deplorable. Staff had to sleep in a former chicken coop and had to work too hard for a very low salary. Unfortunately, this information was not available to the consumers who scanned the QR code.
Since then, Albert Heijn has collaborated with Capgemini to achieve a paperless supply chain and reduce efficiencies:
5. Plantaza
Plataza is a vineyard in Montenegro that produces 22 million kilos of grapes annually and sells more than 16 million bottled products in over 40 countries in the world. In 2018, the vineyard worked together with OriginTrail and TagItSmart to track over 15.000 unique wine bottles and prevent counterfeiting.
Unfortunately, wine counterfeiting is a serious problem. It is estimated that in China, which is the world's 5th largest wine consumer, as much as 50% of the wine is either fake or mislabelled to deceive consumers. Many of these wines are mixed with a variety of dangerous additives that can be detrimental to your health.
Recording unique wine bottles on a blockchain ensures consumers that the wine is safe to drink. Using a QR code and photochromic ink, Plantaza has been able to ensure the veracity and authenticity of origin for each bottle.
6. Nestle
This week, Nestle announced a new blockchain proof of concept to track products from their New Zealand origin to Nestle's Middle Eastern factories. The project is to go live later this year. Nestle will use a public blockchain to offer consumers full transparency on how products moved through the supply chain. It is the first major food and beverage company to use a public, permissionless, blockchain to ensure traceability of their products.
Benjamin Ware, global head of responsible sourcing at Nestlé, said: "This open blockchain technology will allow anyone, anywhere in the world to assess our responsible sourcing facts and figures." Nestle first starts with dairy products from New Zealand but later will add palm oil from the Americas.
7. Bumble Bee Foods
Bumble Bee Foods is an American company that offers canned salmon, tuna, other seafood and chicken. This year, the company started experimenting with recording yellowfin tuna on a blockchain to increase traceability and transparency and prevent mislabelling and fraud. When consumers scan a QR code, they receive insights on where the tuna originated, which community caught it, the size of the catch, and how it came to be certified as fair trade.
Bumble Bee Foods uses a private blockchain developed by SAP. Using distributed ledger technology, every participant in a supply chain has access to real-time data. This data is immutable, traceable and verifiable. Eventually, this ensures trust that the canned tuna is safe to eat. Since its launch, it has received overwhelming positivity from retailers.
Benefits of Blockchain for Food Traceability
Blockchain to ensure food traceability is really taking off. Organisations from around the world see the massive benefits of using a distributed ledger to trace food across a supply chain. These benefits range from preventing counterfeits and fake labels, ensuring the quality of food and being able to trace the origin of a faulty product, offering an experience to consumers with full insights on how a product moved from farm to plate and finally, simplifying adhering to compliance and regulations while reducing paper admin.
In the coming years, consumers will be able to increasingly trace products by simply scanning a QR code. Eventually, this will result in reduced counterfeit and unsafe products. This will give consumers something to talk about when consuming beef from Australia, dairy from New Zealand or orange juice from Brazil.
Image: SehrguteFotos/Shutterstock