NFTs and Luxury Brands: How Blockchain Technology is Transforming the Luxury Industry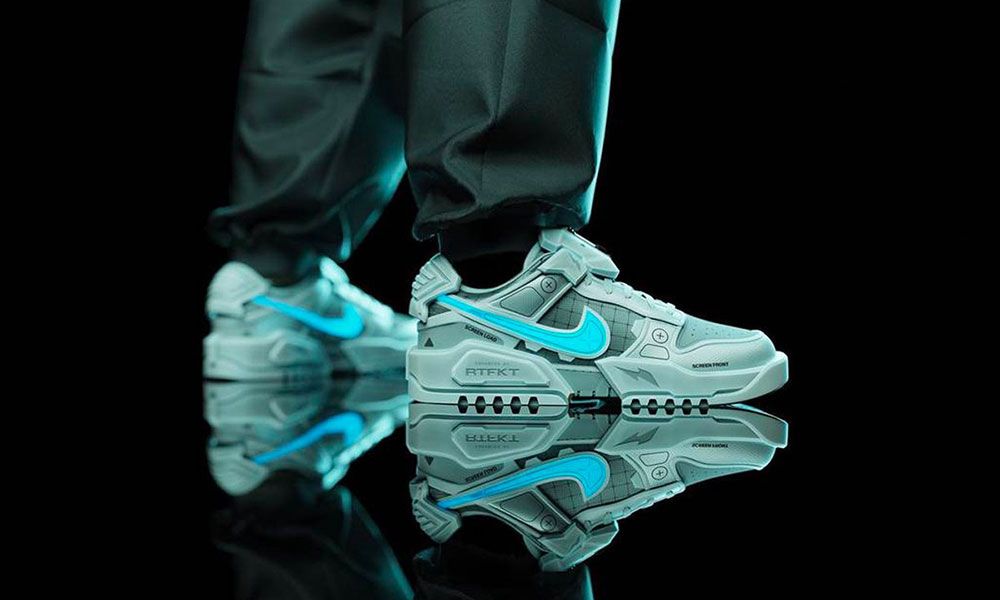 👋 Hi, I am Mark. I am a strategic futurist and innovation keynote speaker. I advise governments and enterprises on emerging technologies such as AI or the metaverse. My subscribers receive
a free weekly newsletter
on cutting-edge technology.
The luxury industry is not immune to disruption in society and commerce.
In fact, it has always understood innovation, has acted accordingly and benefited from its actions. Thus, when blockchain technology came around, the luxury industry quickly embraced the new possibilities it provided. First, as a way to offer provenance into exclusive products and now to offer new ways of engagement using Non-Fungible Tokens (NFTs).
Today, new startups are emerging with blockchain-based services for various industries. This article will discuss NFTs and how they are changing the luxury industry.
Insights into How NFTs Connect with Luxury Brands
Non-Fungible Tokens (NFTs) serve as a medium of exchange within a particular ecosystem. They are unique because they possess unique attributes, so each token differs from the next. In recent years, NFTs have been used in gaming, virtual worlds, and they are a crucial part of the metaverse. More recently, they are being integrated into an industry where value propositions are less well defined: the luxury goods industry.
Emerging technologies can help brands solve the problems holding them back from fully adopting innovative marketing practices—such as attributing results to specific campaigns or loyal customer engagement. By leveraging blockchain technology, NFTs can be used to track and store both physical and digital assets and offer new ways to interact with customers. Using this system, brands can keep track of their assets' ownership, origin, and provenance and ensure that the information is accurate while offering additional value to their customers.
In addition, NFTs enable luxury brands to offer increased transparency into the provenance of their products while at the same time using the technology to deliver a unique brand experience, reward brand loyalty and engage with customers more interactively and personally. As such, a community of brand aficionados emerges around products and services by offering digital assets that fans can collect, trade, or sell.
NFTs are so popular that Alex Atallah, cofounder of the largest NFT marketplace OpenSea, recently shared on Twitter that there are more NFTs listed for sale in his marketplace than internet pages registered in 2010. The platform now houses more than 250 million digital objects that can be found through search. In 2010, there were roughly 200 million websites in existence. This information reflects the speed with which NFTs achieved relevance since the creation of the first NFT by Kevin McCoy and Anil Dash, two digital artists who sold their unique piece called Quantum in 2015. As of 2021, the global NFTs market is worth $11.3 billion, representing remarkable growth in just seven years.
NFT Marketing Strategies in the Luxury Industry
Brand awareness, exclusivity, and scarcity are essential properties of luxury goods. Luxury goods must display craftsmanship usually defined by unique know-how or expertise. Luxury products have a complex production structure with many stages and inputs that go from raw material to final product.
NFTs present new challenges and opportunities for marketers who want to find innovative ways of engaging consumers. Therefore, it is only a matter of time before this new technology goes mainstream, and some of the world's largest companies are already experimenting. So, the main question is: how can NFTs help your business in the competitive luxury goods market?
Let's examine how this works in the world of marketing.
Offer access to your digital services
With an NFT strategy for your brand, you provide potential customers with a way to access your products and services more securely and efficiently. For instance, offering a loyalty program in which customers gain access to your content by collecting and showing tokens.
Create an experience that is personalised and unique to your clients' needs.
NFTs allow you to offer customers a unique, one-of-a-kind experience. By offering digital assets that can be collected, traded, and sold—for example, digital fashion items or wearables in games—you can create a community of fans around your products.
Engagement of this type with customers can lead to lifelong fans, something traditional marketing methods haven't been able to accomplish. This initiative was implemented successfully by brands like Adidas and the Bored Ape Yacht Club when they decided to partner and launch a special NFT collection, including physical and digital products, in December 2021. According to Tareq Nazlawy— Adidas senior director of digital growth— the aim of creating this collection "is not just to encourage consumers to purchase an item, but to become part of an exclusive community".
Develop a strong community
NFTs provide a way to build strong communities around your brands. You can offer customers an active role. For instance, allowing them to purchase limited edition products and services will increase the feeling of collectability (and therefore commitment) among those participating. NFTs can create an ecosystem in which customers are loyal to your brand, and they trust that you will treat them fairly.
NFT Marketing Tools for Luxury Brands
Luxury brands are under pressure from the rise of fast fashion and the disappearance of widespread brand loyalty. In such a competitive market, luxury is not just advertising or category management. It is about engaging consumers in a way that feels authentic and establishing strong relationships with customers. As companies work to generate value for their consumers, blockchain technology can keep up with the speed of rapidly changing consumer demands.
With NFTs evolving as well, new opportunities become available for the luxury goods industry, so here are three types of NFTs that could change the luxury industry
Proof of Attendance Tokens
POAP, an acronym for Proof of Attendance Protocol (POAP), is a non-fungible token that proves you've attended any type of event—virtual or in-person. The events can be anything from ceremonies to concerts. You can think of these as digital stickers or badges you earned by attending the events and commemorating those special moments.
Various uses for POAP NFTs include:
Keeping track of event attendance.
Becoming a community member to access private events such as adding pixels to digital art or attending weekly meetings.
Requiring security clearance for private groups.
Displaying a passion for someone or something by collecting collectibles.
Giving awards for reaching a certain milestone, such as being among the first 100 buyers of a limited-edition item.
Gifting various souvenirs, including game shirts worn by professional athletes.
Attending in-person meetups, voting on protocols, or participating in private chats.
Estée Lauder, Lottie London, Brytehall, and Known Origin were among the brands offering POAPs for attending Decentraland events. Furthermore, brands including Altuzarra, Eckhaus Latta, and Markarian gave fashion show attendees special NFT collectibles.
As brands develop strategies to hold virtual events and sell NFT collectibles, Proof of Attendance tokens add a new dimension to the potential ability to retain customers using blockchain. They can create engaging, rewarding experiences that link customers' offline and online worlds without requiring users to share their personal information.
Soulbound Tokens
SoulBound is a new, non-transferable digital token demonstrating an individual's social status on the web. With the emergence of blockchain technology, Soulbound Tokens (SBTs) can serve as a type of digital CV. The new non-transferable NFTs would include all information about memberships, affiliations, and credentials—including verified skills and training certificates with time stamps.
SoulBound NFTs are permanently bound to a specific wallet for the rest of their existence. Every account or "Soul" hosting these tokens is known to blockchain users as belonging specifically to them forever. Users will have blockchain-based profiles that store their work history, education credentials, and other important information. Like a curriculum vitae (CV), SBTs could become critical to establishing your online reputation.
The potential of SoulBound tokens is limitless. Its founder, Vitalik Buterin, has stated that the true potential of the token lies in its capability for one soul to issue an SBT to another, thereby attesting to their identity as a valid member of society. Therefore, community building can help create a company culture that issues SBTs to its employees. A company could, in turn, give its tokens to stakeholders to recognise its membership.
Because of this, the SoulBound project would aim to ensure trust, credibility, and integrity in its interactions with other nodes in a network. Projects like SoulBound can help create reputation and provenance-based systems in this new environment.
For the luxury industry, Soulbound Tokens could be an opportunity to offer exclusive NFTs with unique perks to their most loyal customers and be certain that those customers receiving them will not sell them to the highest bidder.
Dynamic NFTs
Dynamic NFTs are tokens that can change their characteristics under certain conditions. Each NFT has specific characteristics and metadata that describe them. The general fields in an NFT collection's metadata include:
Names and descriptions are often used in the most basic applications.
Each specific field of knowledge can be shaped by a person's expressions, what they are wearing, or how high their energy level is.
The metadata in static NFTs does not change. Most NFT projects are configured to hold different values for each descriptor, allowing the images to be unique. The metadata contains descriptors like body and eyes, but they are static NFTs because their metadata cannot be changed—many of the older collections of crypto-collectibles, like CryptoPunks and Bored Ape Yacht Club, were deployed as static tokens.
Dynamic NFTs allow their metadata to be changed programmatically through their smart contracts at the time of creation or later. Smart contracts can use oracles to access off-chain data sources, making it possible for NFTs to be changed by events in the real world.
But what if external events could change the metadata attached to an NFT?
Then, the descriptor values of that NFT would also change and make it more customisable for its holder. This is why dynamic NFTs (dNFTs) are considered the next generation of non-fungible tokens. Unlike traditional NFTs, their metadata is changeable—allowing for a greater degree of interactive applications.
Now, moving on to the case of the luxury industry specifically, the development of this technology in the coming times could facilitate innovative and avant-garde proposals such as a casual dress that can change its characteristics depending on the conditions in the location of the person wearing it. This dress will probably look one way during the winter in New York, and when taking a plane to Buenos Aires, it will look different when exposed to the southern hemisphere's summer.
The biggest question remains whether or not brands can use blockchain to develop dynamic NFTs and provide consumers with a more personalised, engaging, and secure shopping experience. The answer will depend on how well they adapt these new concepts. But as both new and old players do so, they will be able to attract more customers, increase their sales volume, and improve their profit margins.
Combining PoAs, Souldbound and Dynamic NFTs
Combining PoAs, Soulbound and Dynamic NFTs could be really interesting for brands. For example, when the Proof of Attendance can actually be a digital fashion item, said Lindsey McInerney when I interviewed her for my new book Step into the metaverse, such as a digital T-shirt from a luxury brand that your avatar can wear, similar to festival T-shirts in the physical world, but which updates automatically if you attend more events. In addition, this digital fashion item would be non-transferable and could offer unique perks, ranging from discounts to invitations to exclusive events. Users could display them, not so much to show off their wealth but that they attended some events personally. Such NFTs could offer new ways to deliver a unique customer experience that will drive loyalty and engagement.
Successful Use Cases of NFTs in the Luxury Industry
As the popularity of digital collectibles has grown, fashion brands have quickly invested in these new forms of merchandise, and their investments are paying off. Nike, Dolce & Gabbana, and Tiffany & Co. are among the top companies bringing in revenue from NFTs at this time.
With RTFKT under its belt, the first company leads with $185 million from NFT collections—more than any other firm on this list. We are talking about Nike, which first entered the metaverse by creating its virtual world, Nikeland. It wasn't until it acquired RTFKT that the brand began pumping out its own NFTs.
According to Dune Analytics, half of Nike's NFT revenue comes from primary sales, while royalties generate the other half. Combined, these two elements have generated approximately $1 billion on the secondary market—of which Nike has taken in a total net profit of $93 million.
The brand outperforms brands like Dolce & Gabbana, which brought in a total of $23.66 billion from NFTs, according to the same report of Dune Analytics.
In October 2021, the Italian fashion label made headlines with its Collezione Genesi— a nine-piece collection of both physical garments and NFTs selling for $5.7 million.
Since expanding its NFT offerings, D&G has generated $23.14 million in primary sales revenue, which significantly boosts overall corporate revenues.
In 2022, Tiffany & Co. made $12.62 million in total revenue from digital collectibles thanks to its 250 NFTs sold at two-week intervals over three months as part of an initiative involving the CryptoPunks brand, where they transformed CryptoPunks into jewellery and sold them for 30 ETH each. Tiffany & Co. does not generate royalties for secondary sales, but according to Dune data, the brand's NFTs are worth $3.4 million based on 74 secondary transactions.
The revenue generated from NFTs looks promising, especially considering that most of these brands have only recently started exploring the metaverse. The total revenue of labels will undoubtedly increase as they continue to dive into NFTs and create communities within their respective realms. Digital projects are often less resource-intensive than their real-world counterparts, so that they may be more profitable in the long run.
As more aspects of people's lives become increasingly digital, the demand for digital luxury goods will likely skyrocket in the coming years.
What Is the Impact of NFTs on the Luxury Industry?
Some luxury retailers have realised that authenticity and uniqueness are the most important aspects of their products. They have paired physical goods with NFTs to provide digital verification, resulting in a more trustworthy marketplace for consumers.
A token representing ownership of an accompanying physical item might also prove valuable in the luxury resale market. Just like a fully-fledged NFT, this would prove that the product had gained verifiable and unique status within its category—just the qualities customers prize most among luxury goods.
Luxury Consumers' Responses to NFTs
The traditional proximity between luxury and art, producing culturally relevant objects of desire that appeal to the wealthy customer's unique tastes, has made NFTs a logical fit for luxury brands. As a result, many brands are creating or working on NFT projects—and multiple ones at that. Many of these also combine physical products and services with their digital twin; it is one of the dimensions in which the metaverse takes shape and starts influencing consumer expectations.
In celebration of its eight generations of master blenders, Hennessy has created a limited edition called Hennessy 8 that brings more than 250 years' worth of cognac expertise into a single bottle. The first and last bottle of this limited-edition collection sold for $226,000—including an NFT as a certificate of authenticity.
Similarly, Prada and Adidas launched the Prada Re-Nylon collection. Curated by digital artist Zach Lieberman, it includes photographs submitted by fans of both brands—the final piece was sold for almost $100,000.
In short, these figures indicate a win-win trend for both creators and consumers.
As long as the market grows, new and exciting projects will attract enough investment to make NFTs worthwhile for many people. This has created an atmosphere of fear of missing out (FOMO). As more initiatives hit the market, though, and users become more sophisticated about which ones to use—and why—the field will be dominated by those with exceptional features or compelling stories.
NFTs with a great story to tell or innovative design will continue to rise in value. At the same time, many of today's crypto-collectibles may lose significant value over time because they offer little or no value to their holders when they are offered without an important intention behind or an innovative factor. The metaverse offers brands exciting opportunities—but only if they're willing to make the strategic investments necessary for success.
In the long run, the NFT market will consolidate. Brands that were too fast or not strategic with their initiatives may pay a high price later—while those with unique and daring experiences might succeed in big ways.
Are NFTs the Future of Luxury?
As cryptocurrency and blockchain are becoming more mainstream globally, industries everywhere— including luxury—are jumping on board to remain relevant and sustainable.
In today's competitive luxury market, NFT marketing—when combined with existing brand strategies— has proven to be an effective way for companies to connect more intimately than ever with customers.
In the era of the metaverse, luxury brands see enormous profits by making their products or services available online and using novel experiences. This strategy helps companies capitalise on consumers' emotional attachment to their belongings and the desire for status-oriented products.
We also need to consider the threat of the growing counterfeit market to global trade. According to the OECD and EU's Intellectual Property Office, by 2019, 3.3% of world trades in goods involved fake products—valued at $509 billion—which threaten brands significantly.
Given the steady increase in counterfeit products and pirated goods, companies can benefit substantially from using NFTs—which return individuality and exclusivity to luxury items. The distinct nature of non-fungible tokens makes them uniquely suited for applications in the luxury goods industry, where these properties are highly valued, and NFTs can be used to assure authenticity.
Some highly desirable NFTs offer a physical token representing the digital asset being traded. For example, you can get your hands on an actual coat just as soon as you have purchased one of its virtual counterparts.
In purchasing a luxury watch that is part of the NFT program, you can receive both an actual physical timepiece and a digital file that acts as evidence of authenticity. You could share your collection of NFTs with people using a digital wallet app on your phone.
One NFT could be a passport for online and offline personas. If you attend an event, your ticket will generate its own NFT that proves attendance at that specific show.
These are speculations about what the future luxury goods industry might look like with NFTs. Nevertheless, the potential of NFTs for the luxury market is enormous. In fact, Morgan Stanley, a global investment banking and financial services company, has estimated that the NFT market for the luxury industry will be worth $56 billion annually by 2030.
With the luxury industry being no stranger to innovation, we can expect many more exciting experiences and NFT applications in the coming years.
Final Thoughts
Blockchain technology has the potential to improve trust in luxury brands, but much more needs to be done before mass adoption becomes possible. These are still early days, and considerable work is being done across the industry to adopt NFTs across the board and change a centuries-old industry.
We can only hope that blockchain technology will help bring greater transparency and accountability to the luxury industry and help to make counterfeit goods a thing of the past while at the same time offering exciting experiences. This innovative technology promises a potentially bright future for the entire industry. Now it is just up to the brands to take advantage of it.
Image: Nike / RTFKT