7 Ways How Big Data Can Help the Air Force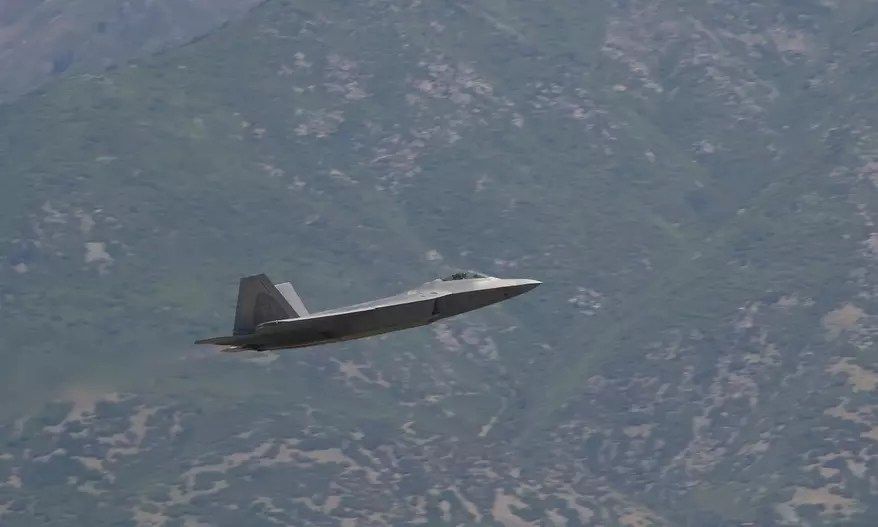 👋 Hi, I am Mark. I am a strategic futurist and innovation keynote speaker. I advise governments and enterprises on emerging technologies such as AI or the metaverse. My subscribers receive
a free weekly newsletter
on cutting-edge technology.
In 1952, when the NSA was founded, they quickly employed thousands of cryptologists to deal with the massive amounts of data that was flowing into the organisation. Since then, governments from around the world have been analysing large streams of data. Therefore, it does not come as a surprise, that the armed forces have also been using data, and more lately big data, to gather intelligence and optimise the organisation.
There are a lot of opportunities for the armed forces when they start using Big Data analytics. These advantages can be found within organisational efficiencies, regarding the equipment and personnel as well as on the battlefield. The objective of the army is to rely on the OODA-model (observe, orient, decide and act) faster and more efficient than the enemy and Big Data can help in achieving that objective. Let's, therefore, take a look at some examples of how armed forces from around the world apply Big Data:
Social Media Analytics to Find the Enemy
Since the appearance of ISIS, we have seen surprised by their ability to use social media to recruit as well as to broadcast their victories. But this eagerness to share their results with the world has been turned against them in the summer of 2015. Of course, not many details have been shared by the US Air Force how they exactly did it, but they managed to destroy an Islamic State in Iraq and Syria (ISIS) headquarters building thanks to a simple social media post. As Air Force Gen. Hawk Carlisle, head of Air Combat Command, explained to DefenseTech, "It was a post on social media to bombs on target in less than 24 hours".
Thanks to analysing large amounts of social media data, they were able to detect an image where a militant was standing at his command and was bragging about it on social media. A simple image and some posts, found in massive amounts of data, was enough for the US Air Force to determine the exact location where the image was taken and to take the building out.
Knowledge Management to Improve the Organization
For any organisation, knowledge management is vital to ensure that all employees have access to the right information. But for an organisation with personnel dispersed across the globe and where the right information can be the difference between life and death, this becomes even more important. The idea should be that the right information is available to the right people at the right moment via the right channel, any time and anywhere.
The US Air Force is using software that has been developed by the company Modus Operandi. This Big Data company is a high-tech software company serving the U.S. defence and intelligence community. Their technology enables users to find hidden patterns of potential threats locked in data. To do that, they leverage the next generation of semantic technologies.
The US Air Force is actively using one of their products, Modus Operandi's Wave Exploitation Framework. The tool can identify concepts and relations within large amounts of unstructured data. The information is then analysed, visualised and entered into a semantic wiki. Thanks to the semantic wiki, everyone within the US Air Force has access to the most up-to-date information.
The next step will be to provide that information pre-emptively to the employees via the right channel, something the US Air Force is currently testing.
As written by Alex Woodie on Datanami, the objective of the system is "to give forward-deployed units the capability to determine how people, organisations, places, and events are connected over time. The software utilises technology such as Hadoop, graph databases, semantic triple-stores, and natural language processing algorithms to deliver Facebook-like insights into the lives of bad guys, with the ease of a Google-like query interface."
Real-Time Video Analytics to Secure the Air Force Base
The Royal Thai Air Force wanted a solution to better monitor their Air Force Base. They turned to real-time video analytics to do so. The technology that they developed is capable of detecting unexpected movements, such as people walking on the runway, while ignoring normal behaviour such as jets taking off and landing.
Smart camera's that are placed at multiple locations on the base have been equipped with real-time detection capabilities. The system sends an automatic alert when suspicious behaviour is monitored. As a result, the safety has been improved drastically, while personnel don't have to monitor the cameras continuously.
A Cloud Solution for 800.000 Air Force Users
The US Air Force, together with Lockheed Martin, is developing a private cloud solution for 800.000 Air Force users. The Global Combat Support System-Air Force (GCSS-AF) program will offer a secure hosting environment that can be used with existing services while reducing costs and increasing agility.
The program entails migrating mission applications and combine them with self-service capabilities. As a result, service requests can be fulfilled almost immediately, instead of taking weeks to process. In addition, the new cloud environment provides better capabilities for the evolving needs of the Air Force and for supporting new strategic initiatives.
Reducing Energy Consumption at Air Forces Bases
With 900 bases around the world, there is a lot to win in reducing energy costs for the US Army. That's why they have started experimenting with the Internet of Things to reduce the energy consumption at the Eglin Air Force Base in Florida.
Throughout the Air Force Base, they have installed hundreds of sensors in buildings. These sensors gather a lot of data, including information on valves, switches, AC's, thermostats and multiple other sources where energy can be saved. As a result, the Air Force now knows the occupancy of buildings, usage of ventilation and heating/cooling throughout the year, which can be combined with weather data to gain a better understanding. Even more, the data can also be used to monitor the equipment and perform preventive maintenance on the equipment.
To analyse all the data that is created, they use Splunk. The system is projected to save the Air Force $2.5 million annually with a payback period of fewer than three years, according to Bill Cull, VP Public Sector at Splunk.
Improved Battlefield Analytics to Reduce Collateral Damage
Thanks to Big Data, the US Air Force is capable of monitoring the battlefield and understand what is going on continuously. The program is called Processing Exploitation and Analysis of Large Data Sets (PEALDS), and it allows observers to quickly examine terabytes of sensor data to provide warfighters with actionable information.
Thanks to the analytics tool that acts like a combination of Google Earth and TiVo, the US Air Force can monitor the battlefield in real-time as well as store and replay the video images at any moment. The video data is combined with sensor data and using trend detection algorithms it allows analysts to observe, track and potentially predict enemy force operations based on their observed behaviour.
The system can collect 360-degree imagery, 24 hours a day over a city-sized area. This results in a terabyte of data an hour, which is automatically analysed. Whenever the software detects an anomaly, analysts can rewind the video to understand the situation better. This helps the Army to understand better how and why a particular event happened, who was involved and to track those involved if necessary.
Saving Costs on Kerosene and Maintenance
At this moment, there are 7 million devices within the US Army connected to the Internet and expectations are that this will double in the next five years. All the data from those sensors attached to the devices used in the army can help predict when maintenance is required and as a result prevent failure and save costs.
But also analysing how aeroplanes fly can significantly reduce costs. An aircraft flies at a certain speed, but the US Air Force learned through data analysis that flying a bit slower can save millions of dollars in kerosene.
3 Companies Developing Big Data Technology for Air Forces
Some great examples of how the Armed Forces can apply Big Data to improve their operations and reduce their costs significantly. Most of these innovations, however, are built together with Big Data companies that have the right skills and techniques. Three companies that are have developed the right technology are Palantir, Modus Operandi en ITT Exelis Geospatial Systems:
Palantir
Palantir delivers a big data technology to improve crisis response. They have built software that helps organisations make sense of incongruent data when it is needed the most; in times of crisis. Palantir solves the technical problems that arise when massive amounts of unstructured data need to be analysed to improve decision-making in times when decisions are needed fast.
Modus Operandi
Modus Operandi focuses on the development of technology, services, and solutions to deliver information-based intelligence capabilities. Their solutions combine innovative semantic technology and defence sector software systems development. They have experience in the domains of command, control, communications, computers, intelligence, surveillance and reconnaissance (C4ISR).
ITT Exelis Geospatial Systems
ITT Exelis Geospatial Systems is a global supplier of remote sensing and navigation solutions that provide sight and situational awareness at space, airborne, ground and soldier levels. Their solutions capture, intensify, compress, encrypt, transmit, combine, analyse and deliver geospatial data.
Conclusion
When you apply Big Data in the right way, the possibilities are endless. Not only for commercial organisations but very much also for governmental organisations such as the Armed Forces. In a world with so much data, having the right data analytics skills can, therefore, mean the difference between life and death or between having a cost-effective and efficient organisation or one where money is unnecessarily spent. As a result, we will see more and more Big Data analytics being used by Armed Forces around the world.