How Augmented Reality Will Affect Marketing Campaigns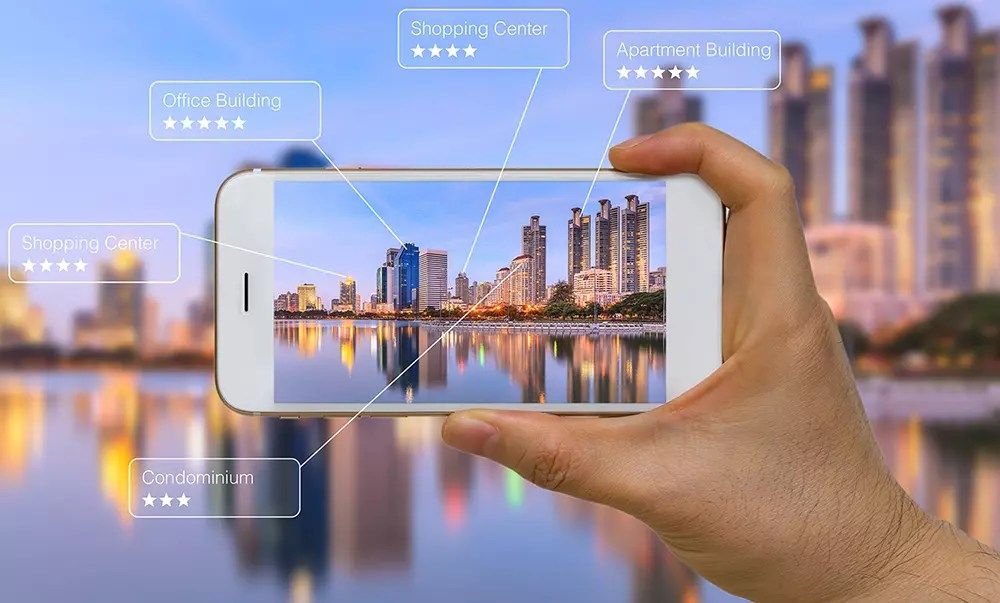 👋 Hi, I am Mark. I am a strategic futurist and innovation keynote speaker. I advise governments and enterprises on emerging technologies such as AI or the metaverse. My subscribers receive
a free weekly newsletter
on cutting-edge technology.
Often, I write about emerging technologies such as big data, blockchain, IoT and AI. However, other technologies are also increasingly affecting organizations, one of them being Augmented Reality (AR). Thanks to technological advancements, Augmented reality is rapidly growing and is projected to drive billion-dollar annual revenues within the next decade. A Markets and Markets report estimates that AR will grow to be a $117.4 billion market by 2022. Moreover, A Citi GPS report projects AR's billion-dollar annual revenues will further increase to $692 billion by 2025. AR will be booming and offers great opportunities for organizations to expand and enhance marketing activities. Take a look at augmented reality's impact on marketing:
AR Marketing Will Change the Marketer's Role and Marketing
Augmented reality will have significant implications for marketers. To leverage AR's opportunities for marketing campaigns, it is key to understand AR's differences and similarities in comparison to other digital engagement platforms. AR is easy to adopt for many users because virtual aspects are superimposed over familiar environments. For instance, one study found that consumers enjoyed the playful experience of an AR mirror-app, compared to physical testers. The app helped them to virtually 'try on' eyeshadow and lipstick so they could easily visualize how it would look. This helped consumers decide whether or not to buy a product while offering a fun experience at the same time.
The devices consumers already use can also be leveraged for easier adoption of AR marketing campaigns. For example, customers with smartphones are already familiar how to use the device. Using an app that includes AR technology will involve less difficulty because the technology is embedded within the application. Especially since Apple, with iOS11, is increasingly focusing on AR. As such, marketers can easily take advantage of the innovative and enhanced experiences that AR brings by being able to superimpose text and images over real-life objects.
Augmented reality stands to change marketing by demanding ubiquity from brands and it is providing an opportunity to market in an immersive way without the distraction users get from virtual reality's immersed experience.
Organizations Need Innovative Approaches to AR to Enhance Marketing
AR presents opportunities for a variety of marketing and advertising functions and tasks, including storytelling, virtual tours, social media, cross-channel marketing opportunities, branding, and local promotions. For example, you can use AR to help drive brand affinity and engagement as a central storytelling platform. As such, AR provides an extra dimension for providing informative experiences in the real world.
Additionally, AR can be used to immerse consumers into more interactive and thorough content. One example is the Simmons SIMulator app. Customers point their phones at the bedding product using the app to receive detail content filled with interactive animations from bedding material to the benefits of the bedding. AR is also providing an opportunity for marketers to produce novel experiences for customers. Covergirl uses its BeautyU app to scan users faces to identify skin tones and provide an enhanced experience by providing a mobile consultation. Companies such as CoverGirl and IKEA are providing virtual tours and live experience enhancements as part of their marketing campaigns.
AR Marketing Campaigns are Already Happening
A Deloitte survey indicated AR marketing is already in action: some 88 percent of marketing firms earning revenues ranging from $100 million to $1 billion are using AR. Here are a few use cases of companies already successfully using AR for marketing and advertising campaigns:
Enhanced Storytelling with The Weather Channel's Max Reality. The Weather Channel's proprietary AR-infused tech, Max Reality, helps enhance the news with superimposed weather elements. Weather reporters use a variety of elements that effortlessly integrates 3D images of weather conditions and data, including humidity graphs, storms or animated rain clouds. This technology helps reporters and meteorologists present the weather report in an exciting format that takes viewers deeper into the weather with enhanced visuals.
Virtual Tours with Ikea. IKEA provides its customers with the IKEA Place app to help them envision how IKEA furniture products would look in their homes by using their smartphones. The app uses 3D renderings and was developed using Apple's ARKit technology.
Local Promotion with Pokémon GO. Marketers can drive traffic to their stores with cross-channel marketing. While Pokémon GO's hyper marketing stint may seem long gone, it proved to be a successful introduction in AR marketing. The AR game was accessible to almost anyone that had a smartphone where the game was available. It also prompted players to visit locations to gain points that would advance them to the next level. This presented an opportunity for marketers to increase engagement, use local advertising of stores within the area, and drive traffic into local businesses.
AR Startups are Helping Organizations with their Augmented Reality Offerings
Several startups are driving the AR marketing movement by helping organizations with their augmented reality offerings. Here are a few AR marketing startups making it happen:
CrowdOptic. CrowdOptic uses biometrics, IoT sensor data, video content delivery and real-time analysis to provide enhanced experiences via live streaming. Its technology is instrumental in running geolocation marketing campaigns.
Augment. Augment helps manufacturers and retailers enhance online shopping by using lifelike images using augmented reality. The program turns flat two-dimensional images into three-dimensional models, which helps to bring a similar experience that a shopper would encounter when viewing a product in a physical store. This helps to stimulate engagement with consumers and prospective shoppers and drive sales.
Blippar. Blippar works with marketers and advertisers to deliver Augmented Reality Digital Placement (ARDP) and helps them produce banner advertisements based on AR. Mobile device users that click on a banner ad get to access AR-enabled ads without the need of a mobile phone app. Marketers create a call-to-action that requests access to the mobile device user's camera to enable the technology. The technology works in the similar format as a green screen that uses your tablet or mobile phone's camera. The technology is also available on desktops and laptops.
Final Thoughts
AR marketing is on the rise and organizations should recognize the potential this innovative field of marketing can bring. With its extensive opportunities, marketers and managers can design AR marketing campaigns that can help improve their bottom-line.
Image source: Supparsorn/Shutterstock