Big data Offer Retailers The Chance To Stay Ahead Of Their Competitors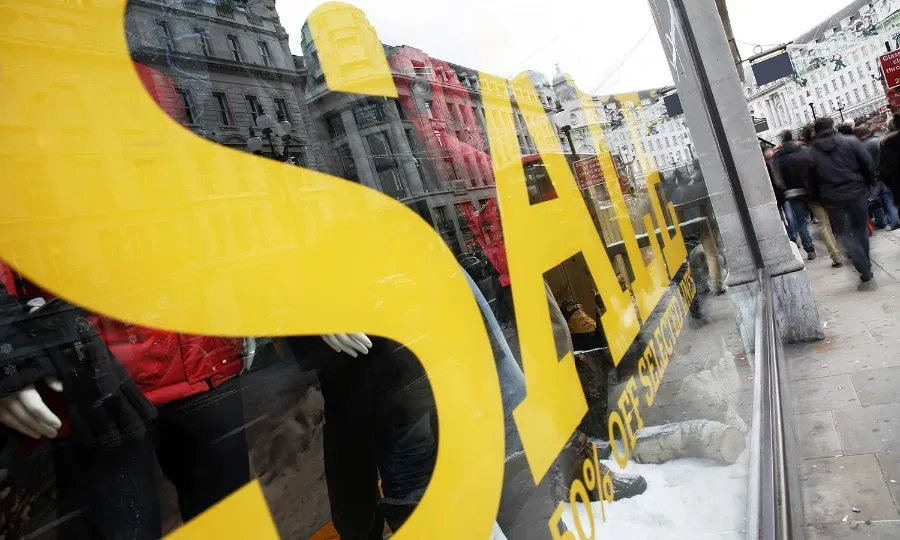 👋 Hi, I am Mark. I am a strategic futurist and innovation keynote speaker. I advise governments and enterprises on emerging technologies such as AI or the metaverse. My subscribers receive
a free weekly newsletter
on cutting-edge technology.
Retailers that implement a big data strategy can achieve a 60% increase in their margin as well as boost employee productivity by 1%, meaning there should be no reason not to move forward with big data. The retail industry is known for collecting vast amounts of data, as any product sold in a retail store or online generates a lot of data that can be analyzed for insights. The volume of the data will be growing exponentially in the coming years, among others due to emerging new data sources such as the RFID tags to track products or analyzing shopper movements through the store. Whether it is to provide a smarter shopping experience that influences the purchase decisions of customers to drive additional revenue, or to deliver tailor made relevant real-time offers to customers, big data offers a lot of opportunities for retailers to stay ahead of the competition.
Personalized Shopping Experiences
As with any industry, the available data can be used to create very detailed customer profiles that can be used for micro-segmentation and offer a personalized shopping experience. A 360-degrees customer view will inform retailers how to best contact customers to achieve the best results, while geo location data (for example using the geo tag in tweets, Facebook posts, when customers walk past with Bluetooth enabled smartphones or use a dedicated App) will enable retailers to know the right moment for a personalized relevant real-time offer. Such optimized customer contact moments can be used as well to recommend suitable and relevant products to customers.

Retailers can recommend products by cross-analyzing in-store interactions with online behavior, combining it with demographical, geographical and transactional data of customers online and offline (loyalty programs) as well as using online promotional and social engagement and comments. In addition, the combination of different datasets will enable retailers to pinpoint the best customers for certain products. Using social media data, purchasing history, online and offline browsing patterns, the blogosphere or forums, customer loyalty data as well as demographic data it is possible to find those customers interested in a certain product.

Sentiment analysis will tell retailers how customers perceive their actions, commercials and products they have on offer. The analysis of what is being said online will provide retailers with additional insights into what customers are really looking for and it will enable retailers to optimize their assortments to local needs and wishes.
Accurate Demand Forecasts
Retailers can predict future demand using various data sets such as web browsing patterns, industry advertising buying information, enterprise data, social media sentiment, weather data, news and event information etc. to predict the next hot items in coming seasons.

Using data such as customer transactions, demographic data, shopping patterns, research data and local buzz the demand in local areas and different channels can be predicted. Combined, this information will enable retailers to stock up and deliver the right products and the right amount to the right channels and regions.

In addition, retailers can improve shipments by evaluating top-selling products, make mark down decisions based on seasonal sell-through, stop shipments for bottom-selling products, and communicate more effectively with their supply chain partners to optimize inventory. Such accurate demand forecast will help retailers to optimize their inventory, improve just-in-time delivery and bring down the costs related to it.

Based on the forecasted demand, retailers can start using models that incorporate also weather data, seasonal information, events and news data to have the right amount of staff present in stores.
Innovative Optimization Possibilities
Customer demand, competitor activity and shareholders value data can be used to create models that automatically synchronize pricing with inventory levels, demand and the competition. In addition, market information such as events, news or relevant supply chain information can be used to adjust pricing accordingly.

Big data technology will also enable retailers to optimize floor plans. Using smart cameras within stores, retailers can gain insights in customer movements and behavior. Instead of cameras, retailers can also use passive information such as WiFi data or Bluetooth data to monitor movements throughout the stores and to detect and improve routings. This information can indicate locations that are more and less attractive and can be used to improve displays and product placement. Floor plans can be adjusted accordingly to create a revenue-optimized floor plan.

Using financial, sales, and inventory data across all points of sale worldwide — department stores, specialty stores, and catalogs/Internet - retailers can also be used to discover patterns to find new revenue optimization opportunities or cost reduction possibilities.

In the highly competitive markets in the retail industry, retailers will need to do what it takes to stay ahead of the competition. Big data tools can help retailers outperform their peers financially while improving customer satisfaction.