Why Blockchain is Quickly Becoming the Gold Standard for Supply Chains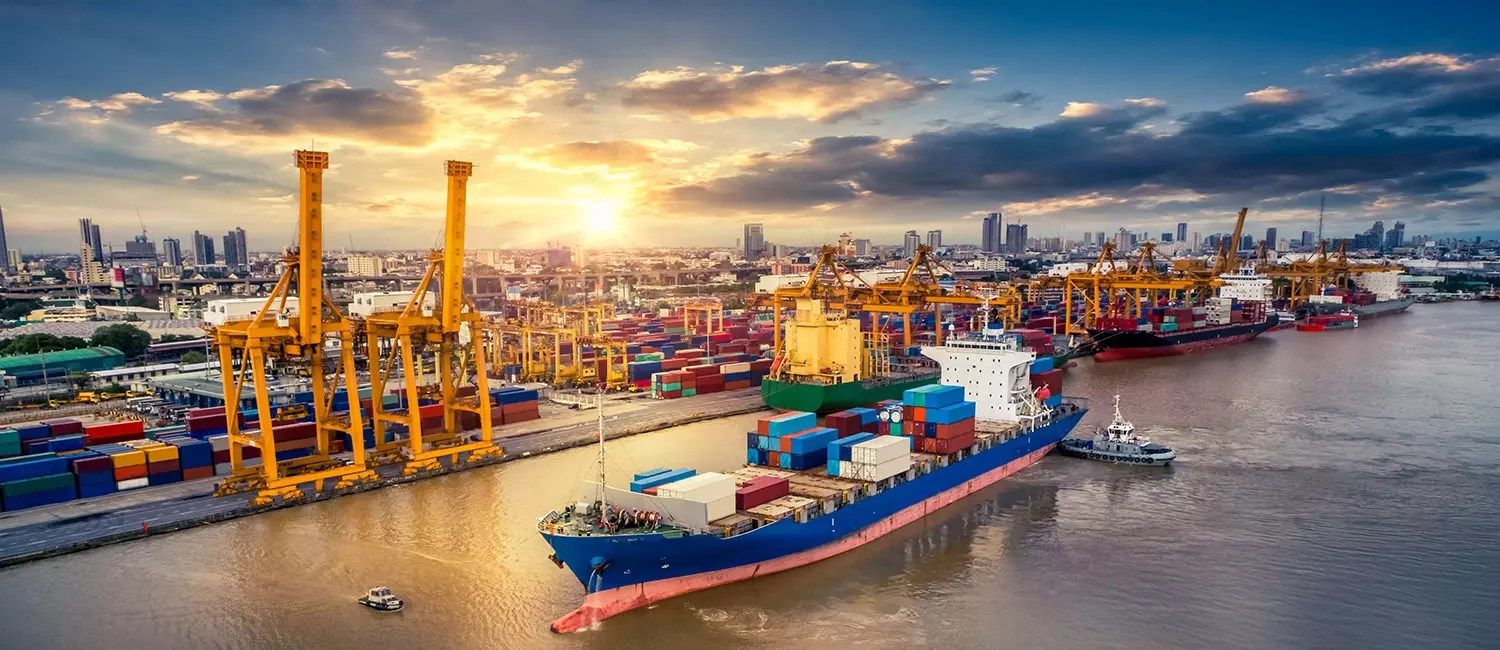 👋 Hi, I am Mark. I am a strategic futurist and innovation keynote speaker. I advise governments and enterprises on emerging technologies such as AI or the metaverse. My subscribers receive
a free weekly newsletter
on cutting-edge technology.
Global supply chains are complex processes. Different companies, with distinctive objectives, are working together to achieve a common goal; to bring something from A to B. For a supply chain to work, partners have to trust each other. To do so, there are multiple checks-and-balances, extensive documents and different checkpoints all interacting in a web of bureaucratic processes. Knowing the amount of paperwork required to send a product from farm to plate, it is remarkable that we have managed to develop global supply chains.
However, the processes in place are time-consuming, expensive and they don't always prevent growing problems such as counterfeit products, fragmentation and falsification of data, lack of transparency, extensive settlement times and incorrect storage conditions.
Especially the availability of counterfeit products is an extensive problem. Research showed that 20 out of 47 items audited from renowned retailers such as Amazon or eBay turned out to be counterfeit. This results in annual damages of $1 trillion of missed income by retailers and manufacturers. To make matters worse, according to Paige Cox,
VP and Head of Digital Supply Chain Networks at SAP, fake pharma kills over 1 million people every year, and counterfeit manufacturers make astronomical profits. It is time for change.
Collaboration Enabled by Data
Thanks to the availability of new technologies, however, supply chains are already transforming. Wholesale companies are more and more selling directly to consumers. e-Commerce companies are moving from same-day delivery to same-hour delivery (Amazon), physical inventory is increasingly being replaced by digital inventory (thanks to 3D printing). And, organisations are moving from products to solutions (the example of Kaeser Compressors, who moved from selling air compressors to now selling Air-as-a-Service).
As it seems, the balances and roles are shifting in global supply chains, making them more complex than ever before. This requires new technologies to ensure the provenance of data and products across different geographies. Fortunately, blockchain technology enables organisations to develop new applications that can significantly improve the supply chain. All of a sudden, transparency, the provenance of data and products and seamless trust are achievable, resulting in reduced costs, more effective supply chains and happier customers.
Last week, I was invited to join the SAP Outside the block Conference in Berlin. This conference was organised to help companies understand the potential of blockchain for the enterprise. SAP is all about using open permissioned blockchains to help organisations streamline their operations, improve efficiencies and enable trust and transparency among industry partners.
Sharing data in a more trusted way leads to improved collaboration. This will enable organisations to develop efficient, network-based business models. By developing a multi-cloud that allows organisations to easily store distributed ledgers, SAP is helping enterprises to develop their blockchain capabilities and improve their processes. Blockchain has been touted as the next big thing, but for the supply chain industry, it will be truly transformative.
Three Use Cases of Improved Supply Chains
During the conference, multiple organisations shared their initial use cases, how they have benefited from a blockchain enterprise solution. For example, MODSense, developed by Modum.io together with Swiss Post and SAP, offers temperature monitoring for sensitive products within the pharma supply chain. Thanks to the usage of blockchain, the recorded temperatures cannot be tampered with, and stakeholders know directly how a certain product was handled during transportation. However, MODSense was not the only use case that was shared. Multiple enterprises shared their learnings including Beiersdorf, Bayer, and Kellogg's:
Beiersdorf – developing an open pallet exchange
The German personal-care company Beiersdorf, based in Hamburg, experimented with blockchain to create an open pallet exchange. Every day, hundreds of pallets containing beauty personal-care products are shipped, and for three weeks, 24 partners worked together to digitise the pallet notes. All the information that is normally done by hand was now recorded on a blockchain.
By simply scanning a QR-code, it was possible to send, receive and settle the shipment of pallets. Although blockchain was a technology most of the pallet handlers had never heard of, everyone involved appreciated the ease of working.
Bayer – total recall of pharmaceuticals
The pharmaceutical company Bayer developed a Proof of Concept to trace materials using a blockchain. The objective was to develop a simplified flow of materials and information for a product, together with a network of partners. Bayer collaborates with suppliers, CMOs, distributors and SAP to directly inform industry partners on potential product issues.
As a result, whenever a potential issue occurred, it was possible to identify the whereabouts of the product 2-3 days faster than normal. Thanks to the provenance of products and the associated data, recorded indisputably on the blockchain, they achieved a new level of efficiency and security within the pharmaceutical supply chain. The next step for Bayer will be to investigate the potential of blockchain to develop personalised healthcare, together with industry partners and the European Union.
Kellogg's – food quality and safety first
Food supply chains are complex, which makes it difficult to quickly respond to product recalls. However, 1 in 10 people fall sick every year as a result of poor food quality, and 420.000 people die each year from a foodborne disease, according to Paige Cox. In addition, 30% of the food produced is lost or wasted, while a lot of people are still malnourished. The food industry needs to be improved, which is why SAP launched a Farm-to-Consumer blockchain initiative together with ten customers to improve material provenance and traceability.
Kellogg's, the American multinational food-manufacturing company, is one of those companies. It aims to achieve full transparency within the food industry. By creating an undeniable and immutable history of food (and the individual ingredients), Kellogg's wants to improve food safety and security. According to Ramesh Kollepara, Sr IT Director at Kellogg's, blockchain has the potential to improve how products move from farm to plate, offering upstream and downstream provenance and genealogy.
Full transparency from farm to plate will enable peer-to-peer collaboration without intermediaries among industry partners and improve food safety thanks to automated supply chain traceability. By integrating blockchain in the food supply chain, Kellogg's shows it can solve real-world problems related to food.
Decentralising global supply chains
The are many problems with existing supply chains, but blockchain can be a solution to solve these problems. Decentralisation is about a resilient architecture so that a network cannot be taken down and problems can be easily traced. Whether this is a computer network or a global supply chain. Once there is product and data provenance, using immutable data records, it becomes possible to create effective and efficient trustless transactions among industry partners.
Therefore, one of the main applications of enterprise blockchain solutions is located in global supply chains. Blockchain can help reduce paper handling during shipments, increase food safety, security and traceability while reducing food waste from farm to plate and enable quick and efficient recalls if something went wrong. With more enterprises experimenting with blockchain solutions, blockchain is quickly becoming the gold standard for any supply chain. Fortunately.
Image: Travel mania/Shutterstock