Why Blockchain Matters for Your Online Reputation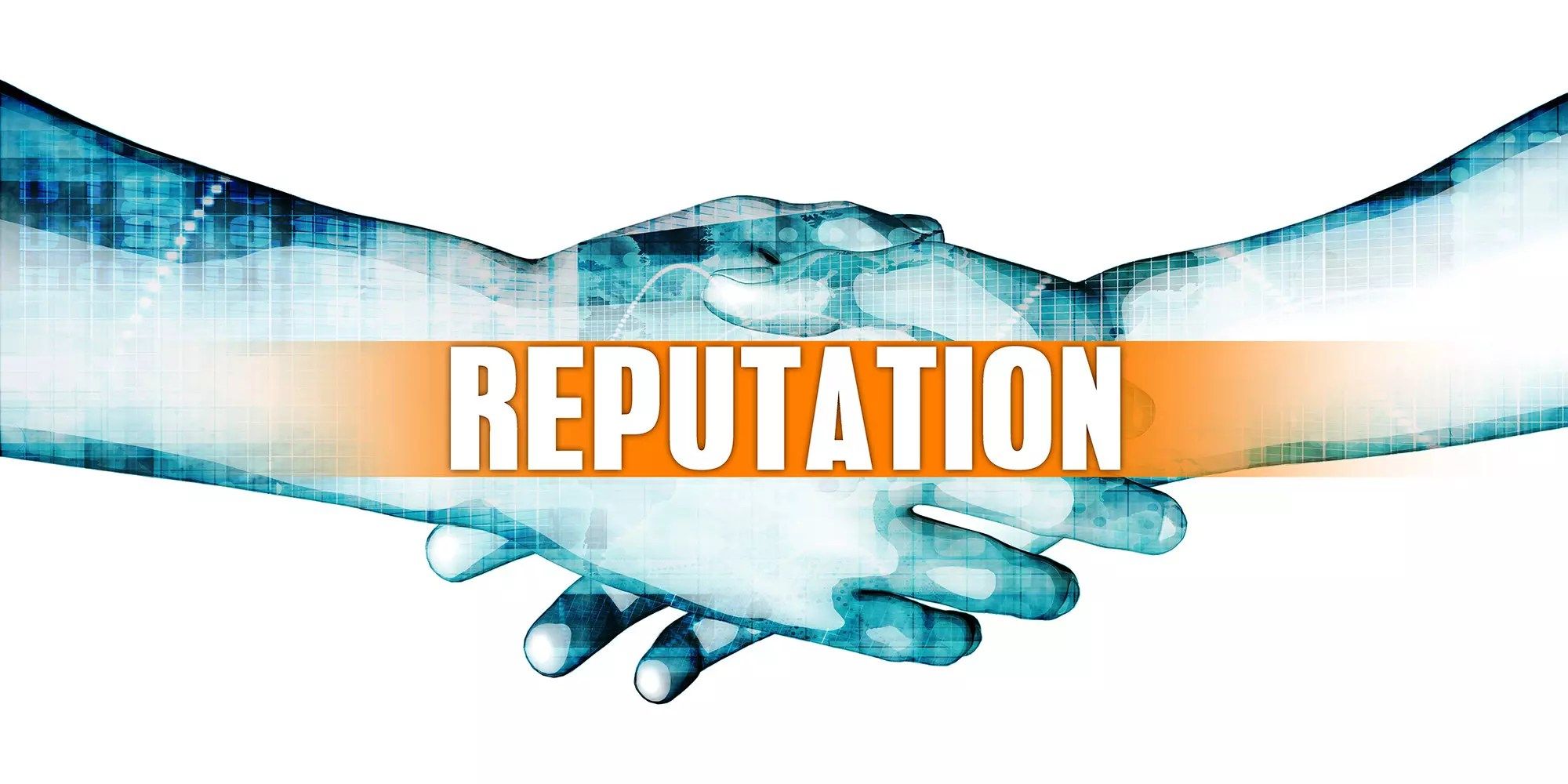 👋 Hi, I am Mark. I am a strategic futurist and innovation keynote speaker. I advise governments and enterprises on emerging technologies such as AI or the metaverse. My subscribers receive
a free weekly newsletter
on cutting-edge technology.
Just as word-of-mouth can make or break your business, your online reputation can either help or hurt your business. In today's digital world, our "real" lives are increasingly becoming merged with our digital lives and it is transcending to the world of business and e-commerce. But how can you ensure what is being said about your company or one that you plan to do business with is true? The answer rests in the power of the blockchain. Blockchain technology stands to change online reputations in more ways than you think, and it is worthwhile incorporating online reputation management (ORM) with your blockchain strategy. Here is what you need to know:
What is Online Reputation?
The advent of the internet and social media have empowered anyone with access to any device that can type content to become critics. This criticism has emblazoned the online reputation–a conglomerate of opinions, beliefs, and experiences expressed typically online. It is not just limited to employees or celebrities. Companies have online reputations, too. It has become so important that it has created a niche in the form of online reputation management or ORM. ORM businesses drum up "dream teams" that include SEO experts, private investigators, attorneys, publicists and even hackers to offer you a number of services, from helping to "clean up" poor reviews and keeping up with new review platforms, and tracking the online activity of consumers to producing positive ones. ORM is here for a good reason. One study revealed that of the U.S. adults who research a person online, 42 percent of them engage in this activity prior to conducting business with that individual. Your online reputation can also bring business opportunities to fruition. Of the people surveyed in the study, 56 percent of them decided to do business thanks to what they found online.
But there's also a dark side of online reputation management, such as privacy concerns and increased fees. An intermediary, such as a review platform or a bank, is often required to authenticate identities. This can come with fees, laws and rules, and privacy concerns. That means a third-party can access your customers' or your business' private information while charging you high processing fees.
Moreover, there's the issue of trust with ORM companies themselves. Legacy tactics and outdated tools, such as unexplained proprietary techniques for getting desired results or placing past content in reputable blogs, often drive these ORM companies to take on deceptive tactics to acquire customers, such as creating fake news. Tactics, such as creating fake news, can potentially drive your online reputation down, especially if consumers discover these unethical methods of gaining a positive reputation. However, blockchain technology offers a solution that can change the world of ORM and online reputations.
How Blockchain Can Change Online Reputation
Managing your online reputation using blockchain technology can help solve the issues that come with managing your online reputation, such as purchased reviews or dishonest news about your business. Blockchain technology has the potential to change the world of online reputation management by validating the reputations of businesses, individuals, and even assets.
Using blockchain technology to develop an online reputation helps produce an online reputation that's verifiable, immutable and traceable. Such an online reputation can change e-commerce by helping to authenticate reviews. For example, users can sign a review with a private key that is unique to them. Moreover, it can give away for consumers and businesses to verify warranties, trace the history of products and verify product images. This helps to create transparency among all parties involved and mitigate common e-commerce issues, such as counterfeit goods. For example, London-based fashion designer Martine Jarlgaard uses blockchain technology powered by Provenance to help track the origins of her clothes through the manufacturing process. Artists also take advantage of blockchain's reputation systems capabilities to fight against pirated or counterfeit content online. Companies, such as Artlery and Mycelia, help power a system of credibility for artists online by establishing a reputation score generated from the social media and transaction history of a token's address. This helps to keep online art sales authentic and trustworthy thanks to a managed profile.
Why Using Blockchain for Online Reputation Matters
Developing a new system that enables individuals to transfer their reputation across websites is vital for optimizing your online reputation and for modifying the ORM space. This means that your company's Amazon reputation can be used on eBay, for example. This is even more important now than ever before as e-commerce is projected to grow, including B2B e-commerce sales with a forecasted market value of $6.7 trillion by 2020. It helps to not only provide vetted online reputations but it also saves time and resources for reproducing online reputations. With individuals spending 23 days (and counting) on their smartphones, improving an online reputation is vital to your business operations, both online and offline. Online reputations have become more important. From Uber to Airbnb, ratings on businesses not only give organizations and consumers an idea of what doing business with the reviewed company is like, but these ratings also help consumers and organizations interact with each other online in a trusted environment. Thus, a transferable reputation can help build brand loyalty among your existing customers and target audiences.
Final Thoughts
It is hard to ignore the power of an online reputation. A positive online reputation can bring your enterprise business when powered by positive reviews. But when you integrate blockchain technology with ORM, you can ensure reviews are transparent and vetted. You should develop a new system that allows people to transfer their reputation across websites and build loyalty thanks to the transparency that comes with vetted reviews and documents.
Image: kentoh/Shutterstock