How Etihad Airways Uses Big Data To Reach Its Destination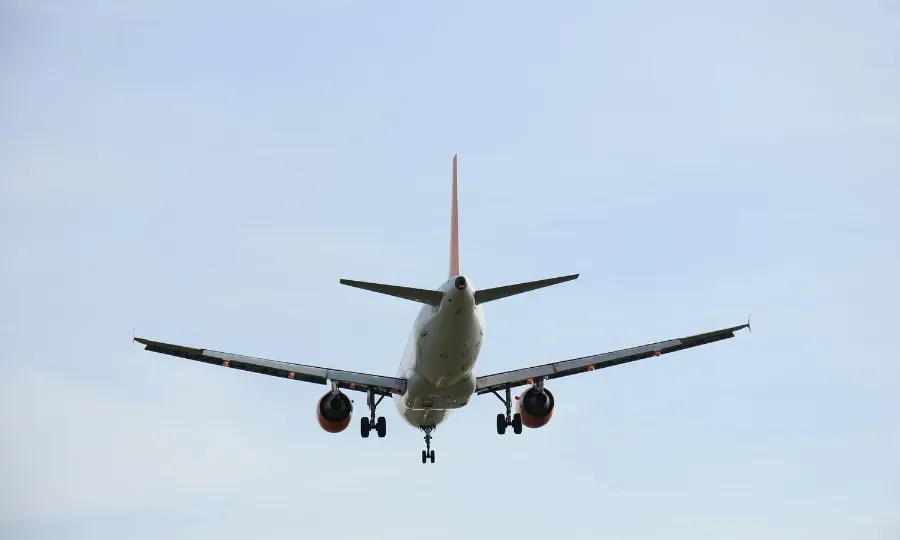 👋 Hi, I am Mark. I am a strategic futurist and innovation keynote speaker. I advise governments and enterprises on emerging technologies such as AI or the metaverse. My subscribers receive
a free weekly newsletter
on cutting-edge technology.
Etihad Airways is the flag carrier of the United Arab Emirates and it was founded just 10 years ago, in 2003. Based in Abu Dhabi, the United Arab carrier flies to 89 destinations over the world, operating over 1200 flights per week with 73 airplanes to more than 55 countries carrying 10 million passengers annually around the world. Their goal is to be a truly 21st century, global airline, challenging and changing the established conventions of airline hospitality. In order to achieve this, they turned to big data. They use big data in several ways from maximizing income opportunities by optimizing their pricing strategy, to forecasting maintenance and to improve the traveller's experience while on board.

Etihad Airways is growing rapidly and big data helps them sustain that growth in the coming years. It uses pricing and revenue management software developed by PROS in order to cope with the vast amounts of data that they generate. And like any airline, they generate massive amounts of data during many different processes. A few examples: online price comparison and ticket purchasing, online check-in and seat selection, 24/7 online communication, personalization of information and offers, etc.

The PROS tools allows Etihad Airways to add new destinations and grow their connections that best fit with the needs of their target group as well as those destinations/connections that will deliver the best available seat/price combinations.

In addition, Etihad Airways taps into the Industrial Internet, which is actually the Internet of Things but for machines and industrial equipment such as aircrafts. They use complex algorithms to collect and analyse the vast amounts of data that are generated in real-time by the sensors nowadays present on every plane. Etihad Airways uses the tool from Taleris, a joint venture by GE Aviation and Accenture. This tools helps Etihad keep a real-time control over their entire fleet of Airbus and Boeing planes. The sensors help Etihad Airways to monitor the planes in real-time, also when in flight, and manage and predict maintenance, spot problems before they happen, reduce fuel consumption and shorten turn-around-time at airports. This will save large amounts of money as the airplanes of Etihad Airways can spend more time in the air and less on the ground.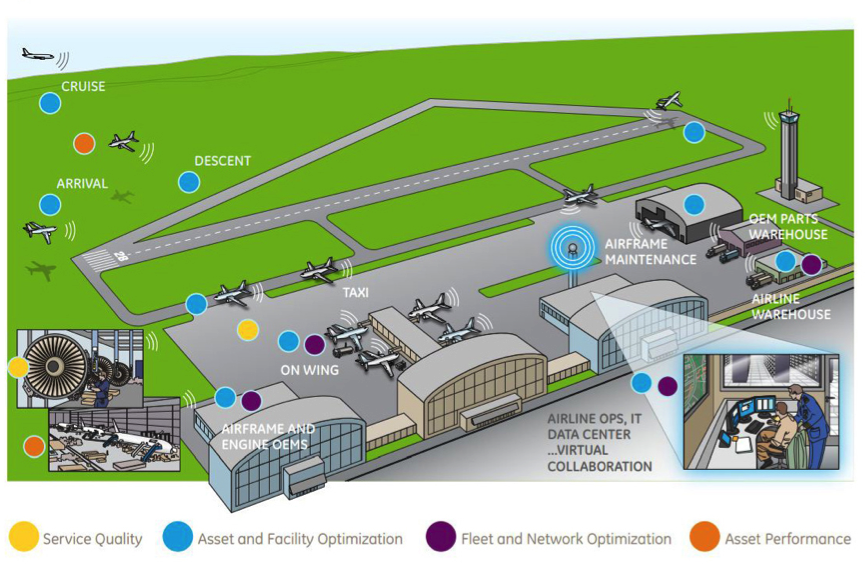 Image: Aviation Industrial Internet: Taleris - courtesy of GE

The data provided by the sensors is analysed and turned into valuable information, that Etihad Airways uses "to make rapid and informed decisions in relation to maintenance, while gaining technology leadership in diagnostics and prognostics health monitoring … to predict future faults and take proactive measures resulting in less unscheduled disruptions to our global operations." tells Werner Rothenbaecher, Etihad's senior vice president for technical issues, on the blog of GE. The extensive tool is a first in the airlines industry and it will benefit the guests flying with Etihad Airways extensively because they will encounter fewer flight delays and greater reliability tells James Hogan, Chief Executive Officer of Etihad Airways at the SITA Air Transport Summit in Belgium, June 20, 2013.

In order to improve guests' experiences even more, Etihad Airways is also adopting the SITA CrewTablet, which will enable the crew to access any operational or passenger data via tablets, a great example of on-the-go big data.

Finally, they are developing a loyalty program called "House of Brands" and this loyalty program could bring them even more big data benefits. Frequent Flyer Programs and big data are a match made in heaven and will provide airlines with very valuable information, apart from the fact that frequent flyer program members produce more revenue than non-frequent flyer program members. In addition, it will give insights on whether frequent flyers travel certain routes more frequently and it will help plan schedules even better.
When Etihad Airways will start studying the frequent flying habits they will be able to boost sales by tracking upgrade frequency, determine the best price, timing and channel to send an (upgrade) offer and use past transactions to develop strategic pricing. Whether and to what extent Etihad Airways will make use of these possibilities remains to be seen, but seeing how they have already adopted big data, it is likely that they will take full advantage of it. Especially because they plan for one single platform for reservations, inventory, e-commerce, check-in and dispatch that will enable guests to take greater control, also via their mobile, of their journey and that will also be compatible with key partner airlines.