How Heineken Interacts With Customers Using Big Data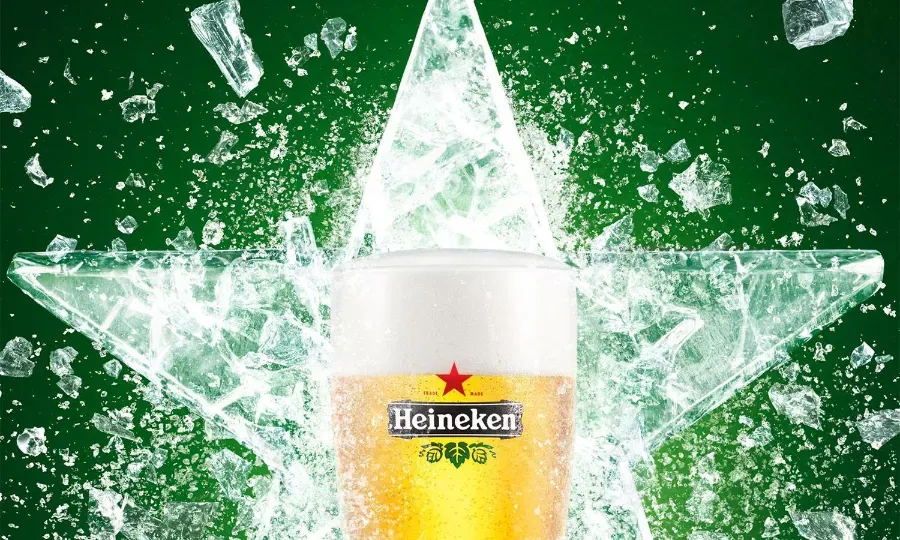 👋 Hi, I am Mark. I am a strategic futurist and innovation keynote speaker. I advise governments and enterprises on emerging technologies such as AI or the metaverse. My subscribers receive
a free weekly newsletter
on cutting-edge technology.
The Internet of Things will connect billions of devices with each other and the Internet, but who would have thought that this would also involve our beer bottles? Well, Heineken brings sensors to a beer bottle that can dance to the rhythm of music. Talking about innovation. But that's not all how Heineken interacts with its customers in an innovative way using the latest techniques as well as benefiting from all the data that we collect. They use PrimeSense techniques to understand where in a Walmart store someone buys a six-pack of beer. In addition they are developing real-time marketing initiatives around their mobile channel. Let's take a closer look in how Heineken leverages big data:
Real-time Mobile Marketing Initiatives
Heineken has almost 15 million fans on Facebook and they have created various partnerships with Facebook and Google. This has provided them with vast amount of data and insights on their customers, which they are using now to develop real-time event-driven and personalized marketing experiences.
They want to create second-screen experiences that serve targeted real-time content to fans present at certain events such as the Champions League. The objective is to build on consumer behaviour rather than interrupting it and to do that Heineken requires a lot of data.
A great example of such an experience was the StarPlayer game that worked in real-time during the Champions league football (soccer) tournament. In this game, the actions of the real-world soccer game are matched in real-time with the actions happening in the game, making it a completely new experience, as the game is dependent on what happen on the field.
In-Store Data on Where a Customer Purchases What Type of Beer
The PrimeSense technique, that is known from the sensors in the Xbox Kinect, has continued to develop their sensors and created a completely new, smaller, more sensitive and better 3D-sensor. These sensors are used by quite a few startups that developed new services around it and one of them is Shopperception. Shopperception analyses the shopper's behaviour in front of the shelf, generating metrics and real time-events to drive more conversions.
Heineken and Walmart are now doing a pilot with Shopperception in a store in Argentina to figure out and to learn where each bottle, six-pack or can of Heineken beer was exactly purchased in the store. This completes the vast amount of data that Heineken already uses to forecast sales in different regions around the world (such as weather or sales data). With all this data present, Heineken and Walmart can find out what the best spots in the store are to sell their product. Heineken will be able to better understand its customers and as a result offer exactly the product that they are looking for at a certain moment in time and place.
Connected Bottles Take Drinking Beer to a New Level
One of the most fascinating and innovative experiments seen is the connected beer bottle that Heineken introduced during the Milan Design Week in 2013. Heineken introduced Ignite, which uses LEDs and wireless sensors to create a complete new experience for its customers. The smart bottles were developed to improve the social interaction of beer drinking using modern technology. According to an article by Heineken, it used 8 led lights, an 8-bit microprocessor, an accelerometer, gyroscope and a wireless transmitter with antenna. Fifty individual components that worked together and could fit underneath an ordinary bottle.

Each bottle lights up when during a toast they are clinked together. The LED lights flicker rapidly when taking a sip and leaving the bottle standing on a bar caused the light to enter sleep mode and slowly dim until it is picked up again. But the sensors can also be remotely controlled to synch with the musical beat, bringing a party to a new level as can be seen from the video below.
Although Rory Crosby from Heineken's Global Business Services states that "Heineken couldn't begin to think about big data issues because they were still learning all the ways they could leverage their existing information", their real-time data-driven marketing activities show otherwise. It is exciting to see how Heineken leverages the latest technology to interact with its customers and we can only guess what they come up with if they truly start to think about big data.
Image Credit: Heineken