How P&G Uses Big Data To Turn Diapers Into Insights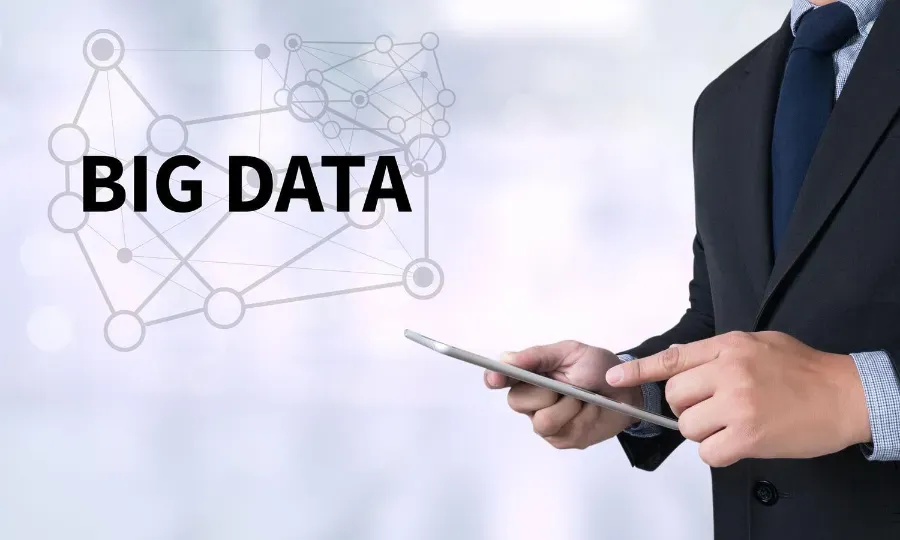 👋 Hi, I am Mark. I am a strategic futurist and innovation keynote speaker. I advise governments and enterprises on emerging technologies such as AI or the metaverse. My subscribers receive
a free weekly newsletter
on cutting-edge technology.
Procter & Gamble, or P&G, is a large multinational consumer goods company that was founded in 1837 and has its headquarters in Cincinnati, Ohio. Currently it is operational in over 70 countries, its products are sold in over 180 countries and they serve almost 5 billion customers with their brands. Annual net sales is currently around $ 84 billion. The conglomerate has 50 leadership brands of which 25 of them are billion-dollar brands. They cover over 1500 different websites, attracting 1 billion visitors. They send 1.2 billion emails per year and they have 500 different CRM programs touching over 100 million consumers.<sup>1</sup> P&G is a very big company and they are on a mission.

They want to become the most technologically enabled business in the world. Their objective is to be digitally connected to all of their retailers and consumers, to see at any moment any product as it moves through a manufacturing line somewhere in the world and to be able to track those products while in transport. It may be obvious that this requires vast amounts of data and sophisticated algorithms and models to achieve; Big Data has infiltrated every phase, department or product within P&G.

They use for example simulation analytics to design new products. Simulation analytics help to ensure optimal product performance by taking into account many different variables and creating and altering different models or designs virtually. So instead of hand-crafting a new design for a disposable diaper, P&G uses modelling and simulation to create thousands of iterations in seconds in order to find the best design for a disposable diaper. Or when developing a new dishwashing liquid, they used predictive analytics and simulation models to predict how moisture would excite various fragrance molecules so that throughout the dishwashing process consumers get the right fragrance notes at the right time.

Apart from designing new products, big data analytics is also used to create global customer-centric marketing campaigns. According to an article on ComputerWeekly, P&G knows which customers from where are engaged with what marketing program and more importantly why they are engaged with it. P&G has information on transactions so they know their loyal customers or customers that could become loyal.
They have created a conceptual architectural framework that places the customer at the centre and monitors every touch point of the customers from online to in-store or on television. As such P&G was able to create a website, called Pampers Village, for their diaper brand Pampers that offers advice, money-saving coupons or free samples tailored to each stage of a woman's pregnancy or the baby's age.

For P&G, big data analytics and the visualization of the data is extremely important. According to CIO Filippo Passerini, P&G is "two or three years, perhaps more, ahead of anyone else" when talking about business intelligence. They can easily detect important key indicators early on, create a new predictive model or use data to market a new product. For P&G real-time analytics is critical. Therefore P&G has "institutionalized data visualization as a primary tool of management" as mentioned by Thomas Davenport.
P&G has created Decision Cockpits for over 50.000 employees. These visual displays of the most important information help them make better decisions. In addition, P&G created so called Business Spheres at over 50 locations where decision-makers can view real-time information on large displays. These spheres create a truly immersive environment that physically surrounds business leaders with models. By creating these dashboards and rooms that deliver real-time analytics to the decision-makers, P&G has created a data-driven information-centric culture that helps them to stay ahead of their competitors.

For P&G it is all about knowing what's happening in the future instead of what happened last month or last year. Using the real-time analytics and dashboards, P&G has created a forward-looking view based on one version of the truth globally. This view has helped P&G getting the right tools and technology for the right people in the right places and building a data-driven information-centric culture. Instead of discussing the sources of the data or the quality of the data, decision-makers at P&G now know that the data, brought into an understandable business context, is correct and they can take faster and better decisions to answer the rapidly changing environment.
1: P&G presentation at Teradata 2013 Partners Conference
Thumbnail image credit: Inc.com