How Your Travel Journey Can Be Improved With Big Data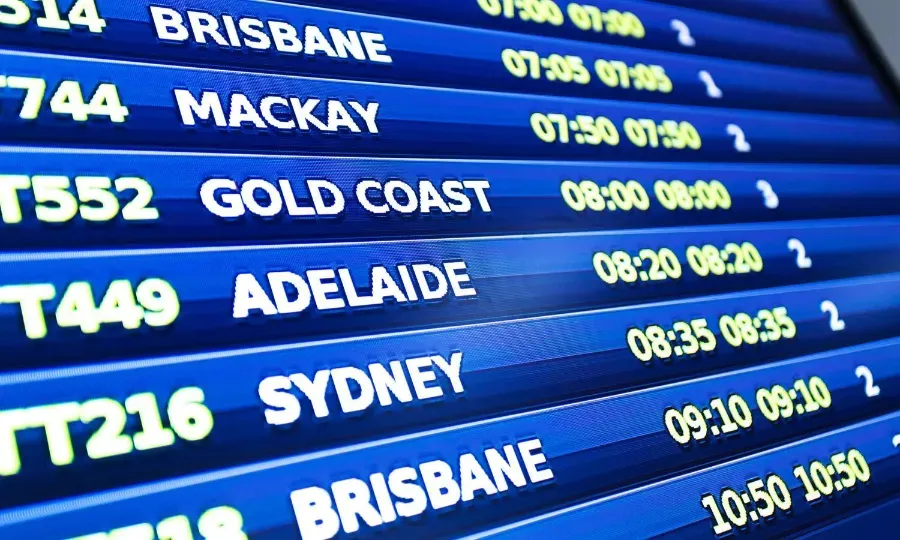 👋 Hi, I am Mark. I am a strategic futurist and innovation keynote speaker. I advise governments and enterprises on emerging technologies such as AI or the metaverse. My subscribers receive
a free weekly newsletter
on cutting-edge technology.
The airline industry has always been known for creating a lot of data and for airline companies the potential benefits when applying big data correctly are tremendous. From the moment a customer books a flight until the moment the airplane is in the air, data is continuously being created and this data can be turned into information to improve your travel journey and improve revenue for the airline companies. Not only the airline companies generate exabytes of data, also airports around the world start to see the vast possibilities that lie ahead with big data.
Using Big Data to Improve Safety
When airplanes are connected in real time with sensors to a control centre on the ground, they can analyse the data streams that flow from these sensors and signal when maintenance is required. Etihad Airways uses complex algorithms to collect and analyse the vast amounts of data that are generated in real-time by the sensors present on their planes.

These sensors, from the engines to the doors, can monitor how the airplane reacts and acts during flight. This data is streamed during flight to ground-control computers that monitor everything. Whenever an anomaly is detected, preventive maintenance can be planned already during the flight. Upon arrival the maintenance crew already knows what is wrong and how it can be fixed and have the necessary spare parts at hand. Big data therefore helps to find upcoming technical problems and to respond when issues arrive. When failures are prevented due to preventive maintenance, this reduces risks in flying.

In addition, the vast amounts of data on customers can be (and are already) used to decrease the risk of terrorist attacks. The analysis of large different (public) data sets of the customers flying can help detect terrorists. Scanning social media, the blogosphere, personal data known about the passengers as well as behaviour while at the airport can help detect possible terrorists.
To Improve Service and Optimize Pricing
Airline companies can get to know their customers with a 360 degrees view due to big data. When a customer books a flight, social public data can be collected to deliver a tailored service to the customer. When more information is known about a customer, airline companies can push personalized offers to their customers before, during and after the flight. JetBlue uses iPad mini's to offer new products to their passengers during flight. However, they only have those products on board that based on historical data will lead to the highest conversion.  Qantas on the other hand uses iPads that combine several sources of passenger data in real-time. When a passenger for example had a dinner in the terminal prior to the flight, he or she will be left alone during the flight so he/she can have some sleep.

Also during the booking process, the customer can receive a promotional offer tailored to location, time, profile and destination. This can help to ensure that a booking is made via a certain airline company after he/she has posted a message online about upcoming trips. With sufficient data sources, it is possible to understand what is important for a customer. Price of a flight, timing or seating? Prices can be adjusted accordingly to ensure conversion and optimize revenue. As such United Airlines combines 3,5 petabytes of data to advance their Apps and websites to improve the conversion rate and optimize their marketing campaigns. British Airways has developed the program 'Know Me' that combines all kind of passenger data including personal notes, which allows BA to better get to know their passengers and improve the service. It tracks as much information as possible during a customer journey and acts accordingly. If a customer's bag is accidently lost, he or she might receive a free upgrade the next time he or she flies.

In the global competition on the passengers, the airports also do whatever it takes to stay ahead and improve the travel journey. Gatwick Airport for example, created a mobile App, developed by Human Recognition Systems, to personalize the passenger travel journey using biometric data. The pilot, which was successful, followed a passenger from the moment of arrival to departure and offered personalized services and information related to the check-in desk, the terminal or special offers. Sydney Airport on the other hand uses big data to optimize the passenger flow and develop new services, while London Heathrow analyses retail sales data and combines it with flight information to give the retailers the possibility to improve their conversion rates.

These are just a few examples of the possibilities for airline companies and airports around the world. In order to improve the results from a big data strategy even more, airline companies could work together with airports from around the world, share their data and improve and optimize the travel journey for passengers. This will truly improve the experience passengers have from the moment they book a flight until they arrive at their destination.