InterContinental Hotel Group Became A Service-oriented Data-Driven Organisation With Big Data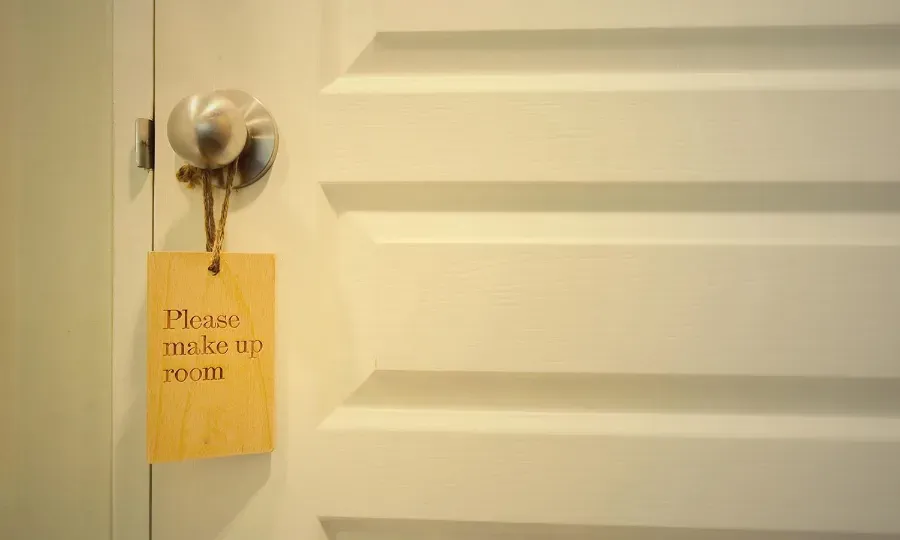 👋 Hi, I am Mark. I am a strategic futurist and innovation keynote speaker. I advise governments and enterprises on emerging technologies such as AI or the metaverse. My subscribers receive
a free weekly newsletter
on cutting-edge technology.
With 4.602 hotels across the globe and 675.982 hotel rooms, the InterContinental Hotel Group is collecting massive amounts of data across its seven brands. Since a few years, IHG has embraced the use of advanced analytics. They moved from a structured dataset with about 50 variables in it to a big data solution analysing both unstructured and structured data in real-time. Today they use up to 650 variables from different sources such as information about its hotels, as well as its competitors, guests, and other internal and external data.

They have become a truly data-driven organisation to help them make better decisions. Not surprisingly, as they sell over 150 million room nights a year. Each reservation requires and creates a lot of data such as the channel of the reservation, time of booking, location, information of the guests, preferences of the guests etc. Furthermore, InterContinental Hotel Group uses the data from their loyalty program, Priority Club Rewards, to create a better experience for their guests. Subsequently, the 71 million customers who are part of the world's largest hotel loyalty program, including alliances with 45 airlines, drive a lot of data.

In order to streamline all data from the reservation system and the loyalty program, IHG decided to rebuild their reservation system a few years back. The new system operates in multiple languages and provides real-time access to the loyalty program. They used a service-oriented architecture based on open standards to ensure easy integration with existing business process and make it scalable for future needs. Today, they can personalize each web experience for their customers, ensuring high conversion rates and driving growth in their own booking channel.

To ensure guest satisfaction, IHG also surveys guests on a wide range of topics and they combine it with industry performance and economic data to help IHG benchmark how well they are doing. This data helps InterContinental Hotel Group understand all external factors that influence their performance. They also collect a lot of general metadata about their hotels and staff such as the number of hotel rooms, the age of a property, available amenities, location, tenure and experience of the staff, but they also collect less expected data such as local demand drivers and density of nearby competition.

All the data that is collected is analysed in real-time and used to evaluate execution of marketing plans on a daily basis. Due to all the available data IHG is able to make better decisions, especially in time of economic downturn. As Manish Shah, Director of Marketing Strategy & Analytics for IHG in the Americas, explains "[we] have re-evaluated the marketing mix and adjusted spending to better suit the business' needs in the current economy".

IHG uses several types of analyses to evaluate and sift through the massive amounts of datasets:
Operational analytics are used to provide clear reporting to stakeholders within the organisation on a tactical and operational level for them to make better decisions;
Regression and correlation analyses discover patterns in the data and show where trends are going and which trends should be followed or not;
Predictive analytics are used to predict guests' purchasing and stay behaviours in the different online and mobile channels.
The main goal of IHG to use big data is to create an enterprise view of data that can be analysed using robust analytics to identify key insights that can be used to make better decisions. Using all data they can now really take a deep dive into the analytics of one particular brand in a country to see what really drives the top line performance for that hotel. They go even further and they use the insights to segment their hotels across the group into clusters with common interests, regardless of the brand. Within these clusters they are using predictive analytics to understand what drives each cluster.

David Schmitt, director of performance strategy and planning states three lessons that he has learned over the years with InterContinental Hotel Group moving to a data-driven organisation:
Create demand from bottom-up and start with a small use case. Success stories will spread across the organisation and make the entire organisation smarter. Starting big is very difficult;
Perfection is evil; don't wait for the next best tool to arrive. Creating the perfect dataset or the perfect model is impossible. There are constantly new models and tools appearing on the market that can make a model better, but waiting for it will result in nothing happening at all. Start with the data you have and move from there on;
You need to tell a story, as most managers do not care about technical details and the math behind the models, they just want it to work. Visualizing the story is very important and IHG uses visualizations to tell a story rather than dive into the technical details.
Service-oriented data-driven organisations such the InterContinental Hotel Group are a great example that big data is helping any industry become better, more efficient and drive better customer experiences. All organisations can learn from these great examples and should work towards an information-centric organisation as well.