John Deere Is Revolutionizing Farming With Big Data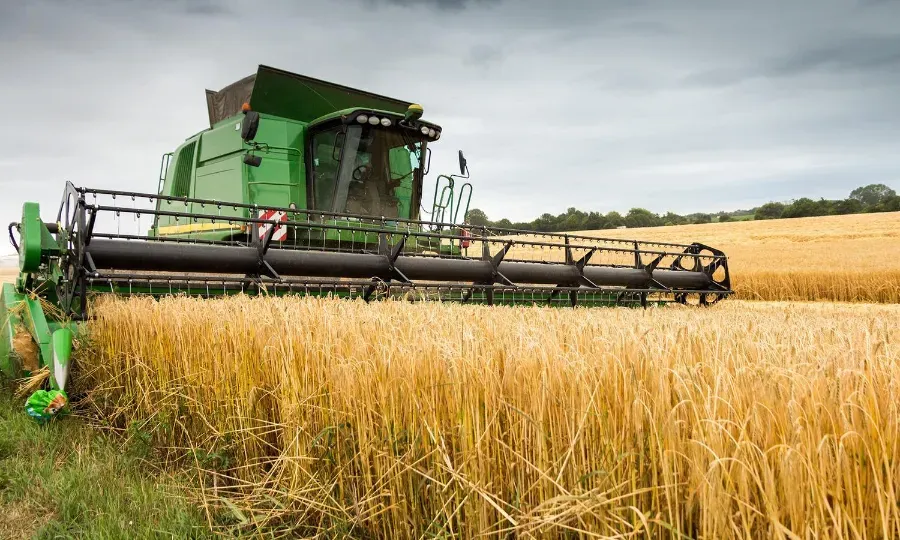 👋 Hi, I am Mark. I am a strategic futurist and innovation keynote speaker. I advise governments and enterprises on emerging technologies such as AI or the metaverse. My subscribers receive
a free weekly newsletter
on cutting-edge technology.
According to the United Nations' Food and Agriculture Organization, food production must increase with 60% to be able to feed the growing population expected to hit 9 billion in 2050. John Deere uses big data to step into the future of farming to help farmers achieve this ambitious target. In 2012 they have released several products that can connect John Deere's equipment with each other as well as to owners, operators, dealers and agricultural consultants. This interconnectivity helps farmers enhance productivity and increase efficiency.

John Deere uses sensors added to their equipment to help farmers manage their fleet and to decrease downtime of their tractors as well as to save on fuel. The information is combined with historical and real-time weather data, soil conditions, crop features and many other data sets.
The information is presented in the MyJohnDeere.com platform as well as on the iPad and iPhone app 'Mobile Farm Manager' in order to help farmers figure out what crops to plant where and when, when and where to plough, where the best return will be made with the crops and even which path to follow when ploughing. All this will increase the productivity and efficiency of the crops that in the end will lead to increased production and revenue.

Although John Deere claims that they do not yet use as many data as Walmart and Amazon, they are collecting and processing massive amounts of data to revolutionize farming. In order to cope with all this data, they decided to use the open source programming language R.
R helps John Deere to forecast demand correctly, to forecast crop yielding, to determine land area and usage as well as help John Deere forecast the demand for (spare) parts of the combines. They use Open Database Connectivity to port the multiple data sources and data types. R is then used to export this data into different channels.
Are you looking for Big Data Jobs or Candidates? Please go to our WORK section
---
One of such channels is FarmSight, that was launched in March 2011. FarmSight is built around three areas to help farmers increase productivity:
Machine optimization monitors the productivity of the machines and tries to figure out how the machines can be made more efficient. It uses proactive diagnostics on service issues such as filter changes and other maintenance items, to help reduce downtime, to monitor its health, to keep the machine up and running and to make it more efficient and productive.
Farming logistics data helps farmers control the growing farms and the ever-expanding machine fleet. The objective is to improve machine-to-machine communication and have the machines talk to each other. This will allow farmers to control an entire fleet with one person.
Decision support helps the farmer make better decisions that prevents mistakes and increases efficiency.
Another channel is the MyJohnDeere.com platform. A portal where users can manager their fleet, see weather forecasts, access any application (including third party applications of third party machines) and view financial information related to their farming. Users have remote display access, so a consultant is able to see what is going on from a distance.

A third channel is the big data trend "On-the-go big data". The Mobile farm manager gives access to historical as well as real-time field information, performs soil samples from the field and users can share the information directly with trusted advisors for live remote-advice while on the field. They can even view their operation maps and reports from any year on their iPad or iPhone.

John Deere has many plans for the future to improve their already intelligent technology and to put big data to use as much as possible. They want to help farmers plan, run and analyse their entire farming operation through the entire farming cycle as efficiently as possible. Watch the below video to see how the future of farming will look like according to John Deere: