Macy's Is Changing The Shopping Experience With Big Data Analytics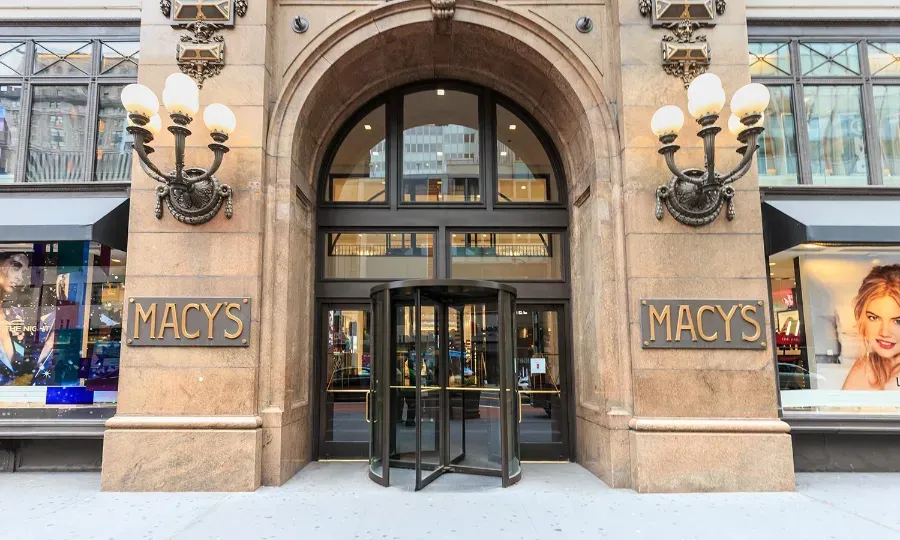 👋 Hi, I am Mark. I am a strategic futurist and innovation keynote speaker. I advise governments and enterprises on emerging technologies such as AI or the metaverse. My subscribers receive
a free weekly newsletter
on cutting-edge technology.
Macy's is a mid-range to upscale department store chain from America. It was founded in 1858 in New York and has since expanded to 840 locations across 45 states in the USA. They operate under two brands: Macy's and Bloomingdale's, each with their own website. In 2012 they reported sales of $ 27.7 billion. They have successfully developed an Omnichannel strategy, where customers can order via different channels and pick up their order in a store of their choice.

They have created a central online fulfillment centre, with a footprint of over 1.3 million square feet and at peak-moment almost 2,000 employees. Across the organisation they have 170.00 employees and they serve already 20 million customers in their biggest retail store, Macy's Herald Square, alone. 70% of all Americans visit Macy's throughout the year and their objective is to connect with every customer and they apply big data to do so.

The main goal for Macy's CEO, Terry Lundgren, is to offer more localized, personalized and smarter retail customer experience across all channels. They use Big Data among others to create customer-centric assortments. They analyse a large amount of different data points, such as out-of-stock rates, price promotions, sell-through rates etc. and combine these with SKU data from a product at a certain location and time as well as customer data in order to optimize their local assortments to the individual customer segments in those locations.

In addition to that, Macy's gathers, and of course analyses, a vast amount of customer data ranging from visit frequencies and sales to style preferences and online & offline personal motivations. They use this data to create a personalized customer experience including customized incentives at checkouts. Even more, they are now capable of sending hyper-targeted direct mailings to their customers, including 500.000 unique versions of a single mailing!

According to Julie Bernard, Senior Vice-President Customer Strategy at Macy's, the customer needs to be at the centre of all decisions that are made whenever that customer connects through any of the channels Macy's offers. They aim to make the buying process as easy as possible for every individual customer. According to a Forbes' article, for Macy's the #1 rule is: Recognize sale where the customer is standing. Any complicating factor is lost opportunity. With Big Data they are on the right track to achieve this challenge.

Therefore they are also creating dynamic, integrated, data-driven websites. Macy's is working hard to generate 360-degrees views of their online customers. Such detailed profiles of their online customers will allow Macy's to increase online conversion rates, create stronger engagement and improve retention rates. In addition, a higher engagement from their customers and integrated cross-channel customer experience will result in strengthening of the brand. The new $ 170 million centralized online fulfillment centre definitely contributes to this objective.

Of course, in order to create such a personalized experience, it is important for decision-makers to know exactly what is going on within the company. With all the data that is gathered and analysed, they automatically create different reports, some daily others monthly, that are sent to marketers and the finance department. Thanks to the right infrastructure, analysts at Macy's can generate reports about how the organisation is performing ad hoc, improving decision-making and ultimately contributing to a better customer experience.

For one of the oldest retailers in the USA, Macy's is remarkably ahead of its time, using the latest Big Data Analytics technology, to change the shopping experience of their customers. Thanks to Big Data, they increased store sales with 10 percent over the past years. Taking into account that merely three years ago they were still relying on Excel for insights, this is a noteworthy achievement.