Why Prescriptive Analytics Is the Future of Big Data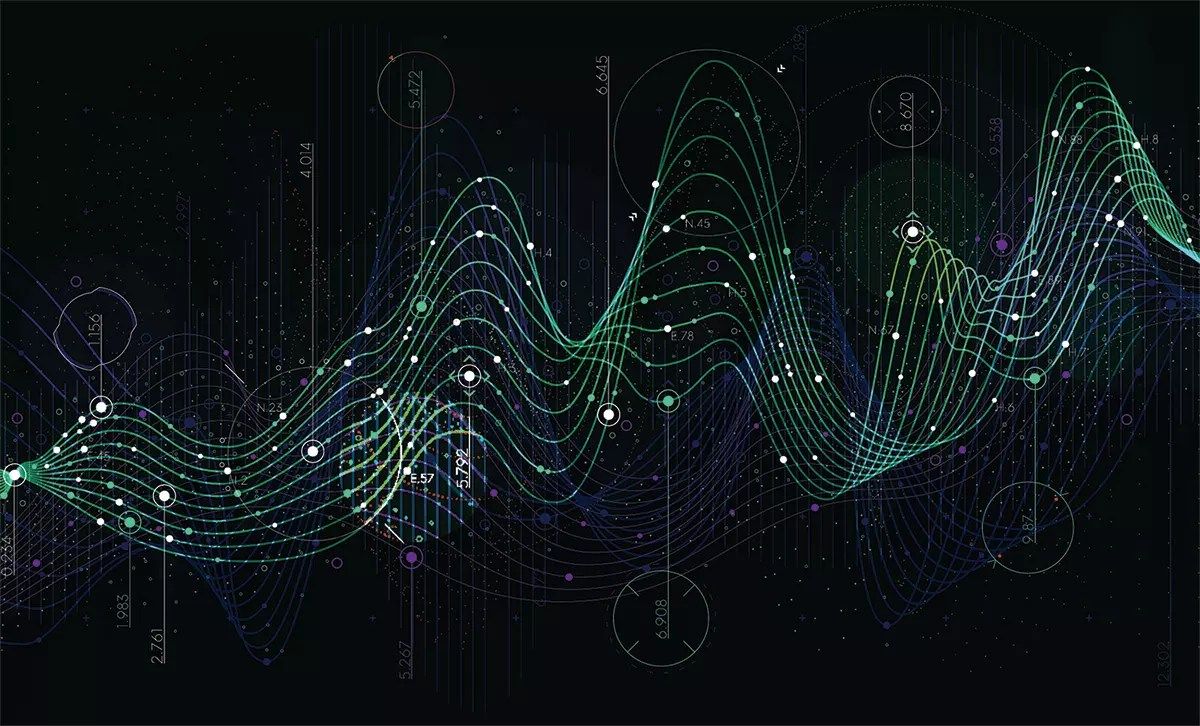 👋 Hi, I am Mark. I am a strategic futurist and innovation keynote speaker. I advise governments and enterprises on emerging technologies such as AI or the metaverse. My subscribers receive
a free weekly newsletter
on cutting-edge technology.
Big Data has ushered in an era of data analytics that is taking different forms, including prescriptive analytics. This type of business analytics helps you find the best approach for a specific circumstance. It is also considered the third or final part of business analytics, which also encompasses descriptive analytics and predictive analytics. Prescriptive analytics leverages predictive analytics and descriptive analytics to derive ideal outcomes or solutions from helping you solve business problems, and it is driving the future of Big Data. Here's how:
Differences Between Prescriptive Analytics and Predictive Analytics
Raw data is plentiful in today's digital age. Approximately 90 percent of today's online data represents a compilation of data that was generated in only a few years, and it is projected to grow rapidly. Consumers send billions of messages via instant messaging apps and social networking sites, such as Facebook and Twitter, and generate upwards of six billion on Google every day via their mobile devices and desktops. However, this raw data does not create value on its own. It must be processed in a way that delivers valuable insight to your enterprise for it to be resourceful. With raw data, you can identify patterns, build models based on these patterns and other known information and make data-driven projections to solve business problems.
Both prescriptive analytics and predictive analytics enable you to turn primary data into valuable insights. However, prescriptive analytics and predictive analytics differ in the type of insights you can leverage. Predictive analytics allows you to make future projections based on historical and present data. It enables you to use the known raw data and process it so that you can make predictions on the information you do not know. With prescriptive analytics, you not only can make sense of raw data but also use it to determine the actions to take now. It leverages machine learning, simulations, and mathematical optimization to help enterprise leaders make better-informed decisions that are data-driven. Prescriptive analytics also helps evolve decision-making logic to maintain or improve its effectiveness over time.
When given several options to choose from, prescriptive analytics is helpful in identifying the best outcome or solution based on known limitations and scenarios. It takes predictive analytics further by helping you see what the probable outcome relies on each decision. That helps you to decide what business decision to make.
Prescriptive Analytics Has Several Big Data Benefits
Prescriptive analytics comes with some benefits you can leverage with Big Data, such as enhanced awareness of the impact of new technologies or techniques, improved utilization of resources and increased insight into patterns and habits of consumers. For example, you can use prescriptive analytics to determine the best social media engagement opportunities to take. Lithium Reach helps companies accomplish this by recommending the best time of day to post content via social media channels. Prescriptive analytics is also useful for front-line workers. For example, it can be used to determine the best-personalized option for a client to enhance the customer experience. For instance, Wine.com uses Bain & Company's technology to encourage customer chat sessions with wine experts to increase customer loyalty. Moreover, prescriptive analytics enables industrial-scale data analysis so that enterprises can scale internal decision processes. UPS' Orion System demonstrates this to give their drivers correct routing information.
Companies Are Using Prescriptive Analytics Successfully Now
Prescriptive analytics is being used successfully in a variety of businesses. General Electric (GE) and Pitney Bowes forged an alliance to leverage prescriptive analytics using data produced from Pitney Bowes' shipping machines and production mailing. GE developed customized applications for asset performance management (APM) for Pitney Bowes with its Pedix software platform so that Pitney Bowes could offer job scheduling capabilities and productivity and client services to its enterprise clients. PopSugar, a lifestyle media company, also uses prescriptive analytics to produce engaging content that its readers will find relevant and valuable. The company uses prescriptive analytics to understand its audience better and business value drivers. For instance, PopSugar was able to determine from 231,000 social shares and 7 million views that childhood nostalgia and recognizable product names helped increased social shares and readership.
Some big data startups also embrace prescriptive analytics to help businesses drive value, including AIMMS, Ayata, and Profitect. AIMMS names clients, such as Unilever, Air Liquide, and Boston Consulting, that use its technology to enhance production and distribution by sharing models and data easily for better collaboration. Ayata has helped enterprise clients, such as Dell and Cisco, drive value for its customers, too. The company's software continually analyzes each client's customer data securely via a client-supplied hybrid or private cloud model. Profitect offers a prescriptive analytics solution for retailers, such as DSW and Ulta Beauty, for making business decisions, such as identifying profit opportunities in its DSW's loss prevention department.
Prescriptive Analytics Will Change the Future of Big Data for Business
The future of prescriptive analytics will facilitate further analytical development for automated analytics where it replaces the need of human decision-making with automated decision-making for businesses. For example, automated analytics will be able to use applications to choose the best marketing email to send to customers instead of needing a marketing director to make this decision. The prescriptive analytics market is also growing exponentially and is expected to increase by 22 percent between 2014 and 2019 to $1.1 billion. Moreover, it is projected to be built into business analytics software by 2020.
Final Thoughts
With the expanding use and value of prescriptive analytics, it is driving the future of Big Data. Enterprise leaders can avoid risky business moves and reduce financial losses with the power of prescriptive analytics to evolve the logic of their business decisions. When you incorporate prescriptive analytics in your Big Data strategy, it can help you make business decisions faster to enhance efficiency and productivity of your enterprise.
Image: Maxger/Shutterstock