The Digital Speaker series: Interview with Dion Hinchcliffe - EP07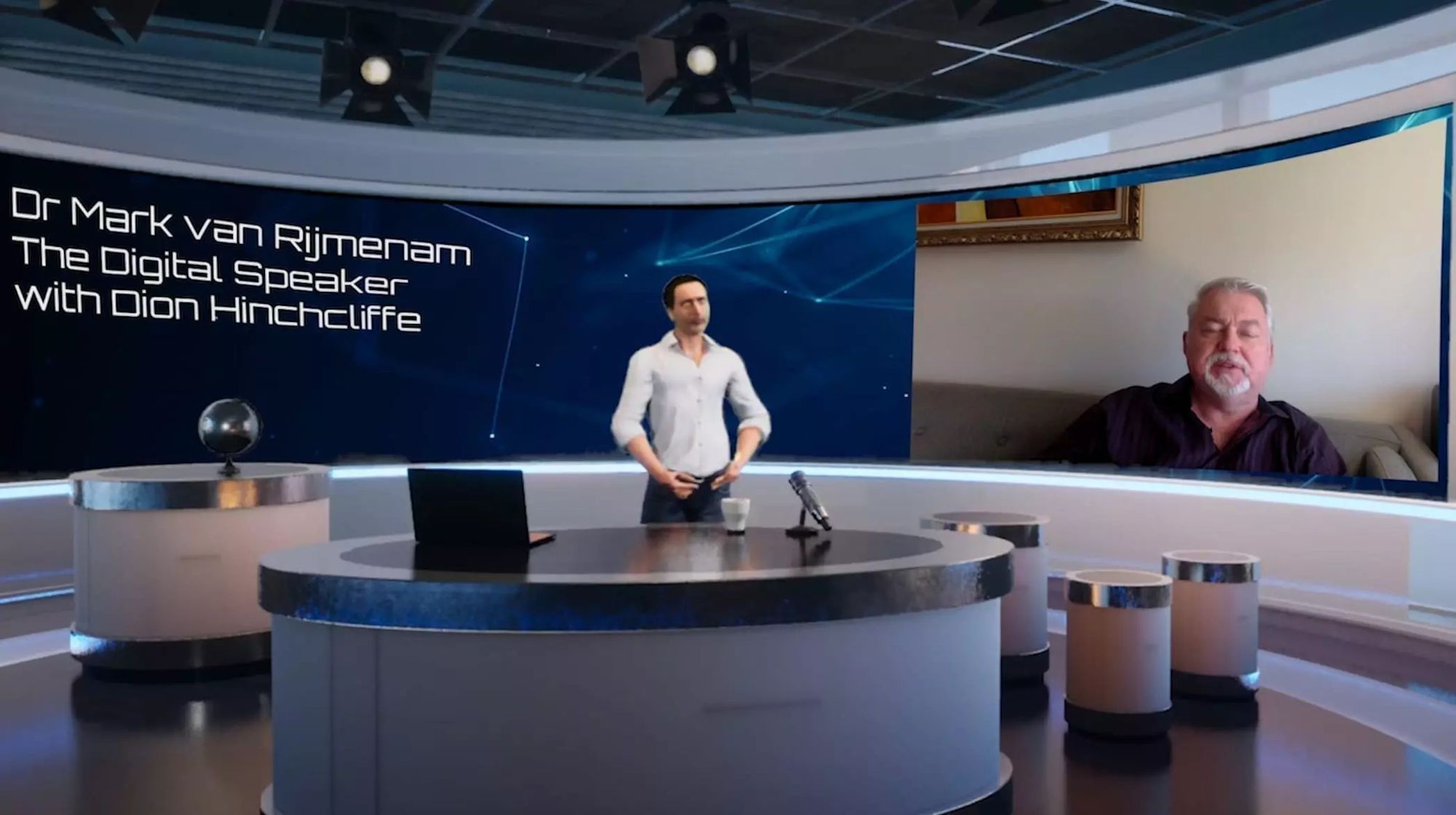 👋 Hi, I am Mark. I am a strategic futurist and innovation keynote speaker. I advise governments and enterprises on emerging technologies such as AI or the metaverse. My subscribers receive
a free weekly newsletter
on cutting-edge technology.
Hello everyone and welcome to the Tech Journal. My name is Mark van Rijmenam, and I am The Digital Speaker. In this series, I project my digital twin into cyberspace to bring you the latest and greatest from the digital world.
I cover all the latest digital news, from blockchain and crypto to quantum computing and AI. I also always try to take it a step further and look into what these digital innovations mean for our personal and professional lives.
In today's show, we have Dion Hinchcliffe, sharing his insights with us on digital transformation.
Dion Hinchcliffe is an internationally recognized thought leader, IT expert, enterprise architect, bestselling book author, frequent keynote speaker, analyst, and transformation consultant. He is a veteran of enterprise IT, Dion has been working for two decades with leading-edge methods to bridge the widening gap between business and technology. Dion has worked with leadership teams of Fortune 500 and Global 2000 firms to drive successful change with emerging digital methods.
An episode that is full of insights on digital transformation, disruptive change, the organization of tomorrow – and of 2050 – as well as how artificial intelligence, quantum computing and blockchain are rapidly changing our society. Many organisations have been forced to rapidly become digital and Dion foresees new C-level leaders that will run the organization of tomorrow. Watch the episode to learn how converging technologies require leaders to change their culture and business and prepare for a digital future.
You can either view the episode above or view it on Vimeo, YouTube or listen to it on Anchor.fm, Soundcloud or Spotify.