Three Big Data New Year's Resolutions Organizations Should Make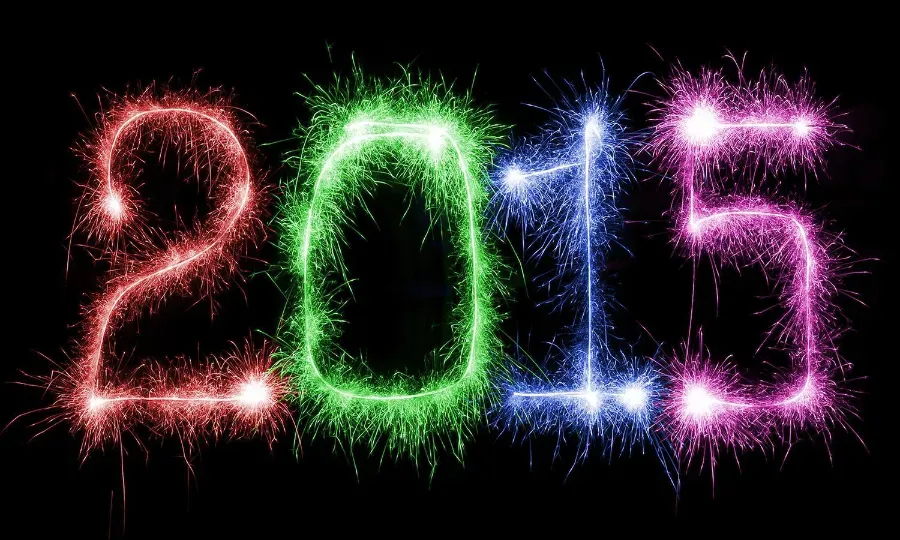 👋 Hi, I am Mark. I am a strategic futurist and innovation keynote speaker. I advise governments and enterprises on emerging technologies such as AI or the metaverse. My subscribers receive
a free weekly newsletter
on cutting-edge technology.
The New Year has started and 2015 promises to be a big year for Big Data and everything that is linked with Big Data. The Internet of Things is expected to take of dramatically this year, Big Data Security Analytics will become common language in the Boardroom and the available data in the world will grow with another 8 Zettabyte this year. 2015 will therefore be an exciting year when talking Big Data and organizations should be ready for the data revolution we are already facing. Therefore, here are three Big Data New Year's resolutions organizations should make in order to stay ahead of the pack and be ready for a data-driven economy:
Stop Throwing Away Your Data
If you really want to achieve the best insights from your data and are seriously thinking about developing and implementing a winning Big Data Strategy, you should stop throwing away data and start collecting and storing as much data as possible. No more deleting of data, as it might very well be that you will need that data in the future. The excuse that at this moment that data is useless or you cannot analyse it, is not valid. Things will change in the future, allowing you to analyse it and achieve valuable insights from it.
Even if you are generating high volumes of transaction-level data that require quite some storage, don't throw it away. Storage has become so cheap these days, that storage cannot be an issue here. Deep history data can help you a lot when you want to optimize your processes. Anomalies that could indicate improvement points might not show when you have data of a few days, but might appear over a longer time such as months or years. Not having that data will therefore be a serious missed opportunity for your organization.
The above is not only valid for manufactures, but also for ecommerce companies. Log data can be very valuable to understand how to improve your web shop, so start collecting all kinds of data such as search query data, shopping basket data, visitor profile data etc. You should be able to retrieve exactly how someone moved around your website, what the detailed characteristics were of the visitor and what he or she did online. On the long run, this data can be extremely valuable and can be the difference between winning and losing.
Keep Your Data Secure
The cloud is another big trend within the Big Data market. More companies are moving to the cloud, whether it is the public cloud or private cloud. Moving your data to the cloud enables you to scale easily and have access to it from anywhere. But is also becomes more vulnerable if the data is not protected and encrypted correctly.
But that's not all. Also those companies that do not make use of the cloud are vulnerable for data breaches. Organizations should therefore do whatever it takes to keep their data secure and private. Data security has to be taken very serious by all organizations, seeing the different data breaches of 2014. Start using the latest tools to protect your data as well as monitor your IT network in real time. Implement the right online and offline processes to know what's going on within your IT systems and to be certain that the data is kept secure and cannot be hacked. Big Data Security Analytics should be part of your Big Data strategy and should be taken seriously.
Start with Your Proof of Concept
Many of the large corporations have started with Big Data in the recent years. The have implemented winning Big Data strategies and are working hard to create data-driven, information-centric cultures within their organization. If you are a smaller company and/or have not yet started with Big Data, 2015 is the year to make your first move. If you keep postponing a Big Data strategy, you will face a difficult time with your competitors who do move forward with Big Data.
The best way to start with Big Data is to develop a Proof of Concept as this will help you understand what Big Data means for your organization and how you can make the most of it. Big Data means something different for any organization and industry and therefore, a Proof of Concept will offer you valuable lessons and knowledge how to propel your company with a Big Data strategy.
2015 is the year that Big Data will become mainstream. The technology is ready for it, universities have created Big Data programs to deliver the talent, storage has become cheap and the consumer is ready for it. These three Big Data New Year's resolutions will help you prepare for the Big Data era and be able to face your competitors who also work on a Big Data strategy. Don't wait any longer and prepare your organization for the data revolution.