Three Use Cases of How General Motors Applies Big Data to Become Profitable Again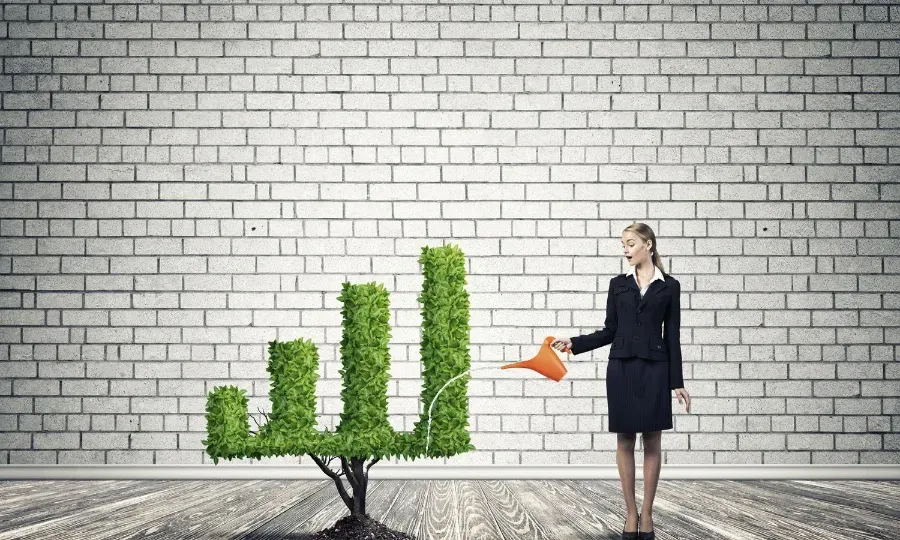 👋 Hi, I am Mark. I am a strategic futurist and innovation keynote speaker. I advise governments and enterprises on emerging technologies such as AI or the metaverse. My subscribers receive
a free weekly newsletter
on cutting-edge technology.
General Motors, one of Detroit's big three carmakers, is a large multinational with over 200.000 employees and the company is present in 157 countries. They design, produce, market and distribute vehicles in 10 different brands, including Chevrolet, Cadillac and Opel. They rank number 7 in the Fortune 500 list. GM today traces its roots to mid-2009, after the former GM was split into two companies when it emerged from Chapter 11 bankruptcy protection after receiving support from the USA government. Since then the company has undergone a massive change and today they rely heavily on Big Data to be profitable. And not without success, in Q2 of 2014, GM reported a net income again of $ 0.2 billion.
New Big Data Centres
Currently General Motors is in the middle of the IT-transformation, where instead of doing only 10% of the IT work in-house, 90% of it will be done in-house by the end of 2015. They are hiring 12.000 IT personnel and the objective is to have 10.000 of its IT personnel work on new developments by 2018.  They have also developed their own, $ 130 million, data centre that runs on Hadoop. It has almost 37.000 servers and an 8 Terabyte fibre optic data connection to their other data centres. Another $ 258 million data centre is also being built in the same area. In total, GM plans to spend $ 546 million on their new data centres, planned in Warren and Milford.

The new data centre already has 3 Petabytes of data on site, consisting of product development, procurement, logistics, quality, manufacturing, customer care, sales, marketing, finance, and other kinds of data.
Three Big Data Use Cases
General Motors applies Big Data in several, innovative, ways. Ranging from telematics within their cars to using Big Data to develop 360 degrees customer profiles in order to predict sales. Basically, GM has been turned into an information company, which happens to make cars.
1) Dealership Performance
GM combines Geographic Information Systems and data analytics to improve the performance of their 4.300 dealers. These spatial analytics are shared with the dealers who now can view local demographics, regional differences, location characteristics and better understand their customers. As an example, GM today knows that customers don't mind driving past their most convenient dealer if that means an additional discount when buying a car. However, they won't do the same when their car requires service. All this information, and many more metrics, tells GM how a specific dealer should perform, compared to actual results.
2) Personalized Marketing
With a marketing budget of $ 2 billion per year, GM can reach a lot of potential customers. But instead of mass-targeting the public with their campaigns, they have used Big Data analytics to create detailed customer profiles. GM knows who the buyers are that want to buy luxury cars and they know where they are. The same goes for their midsized car or basically for any car in the different price categories they have. Combing spatial data analytics with detailed demographics and customer information allows GM to perform personalized marketing.
3) Telematics and Connected, Smart Cars
Cars with sensors are nothing new. Almost all cars today are stuffed with sensors that measure almost all moving parts within a car, and much more. Also GM focuses on sensors and telematics within their cars and that saves them a lot of money as well as make the cars more secure and reliable. For GM telematics means big bucks, because thanks to Big Data they can provide savings of up to $ 800 per car. The key in these savings lie in connected cars that can communicate with the manufacturer via 4G, or LTE.

Today there are already 9 million connected cars in the USA, but forecasts are that this will rise to 35 million cars by 2020. Connected cars provide a lot of benefits for the manufacturer, as well as for the owner of course, because of predictive diagnosis and preventative maintenance. Such over-the-air-software and configuration management give carmakers access to data from the vehicle anytime, anywhere.

General Motors uses Onstar, which is a subsidiary of General Motors. Onstar Corporation provides subscription-based in-vehicle security, communication and remote diagnostics. These real-time diagnostics can check the health of the most important systems within cars, even while driving. This data is send back to the carmakers, which uses the data also to improve their cars. There are a lot more advantages of telematics and for those interested there is an interesting report about it here.

These three use cases are only the beginning for General Motors. There are many more applications that they work on. For example, a free tablet app that can be used by the dealers to let salespeople look up the inventory, pipeline, and incentives for a vehicle, while helping the customer. They are also working on simplifying engineers' systems and developing high-performance computing simulations to be used in the development of new vehicles.

All these new Big Data applications require a new way of working. As a result General Motors is currently undergoing a massive, cultural, change to become data-driven; hiring thousands of new employees will have a profound affect on the company culture, but in the end all existing and new employees must learn and adapt to this new, data-driven and information-centric, culture.