What is Prescriptive Analytics and Why Should You Care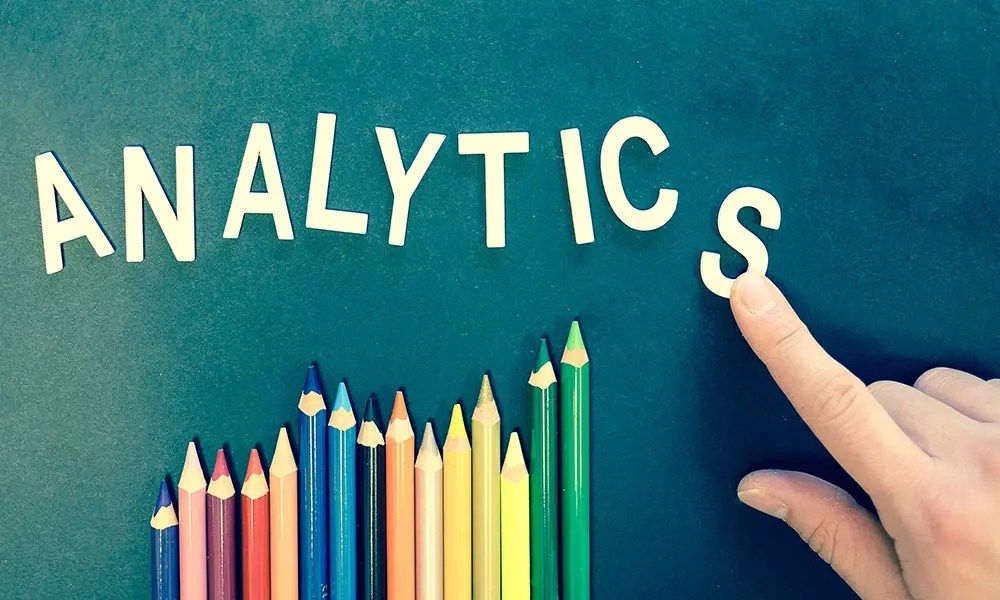 👋 Hi, I am Mark. I am a strategic futurist and innovation keynote speaker. I advise governments and enterprises on emerging technologies such as AI or the metaverse. My subscribers receive
a free weekly newsletter
on cutting-edge technology.
There is more data than ever in the world and in the coming years, it will only increase exponentially. However, just collecting data is not enough if you wish to become a data-driven business. For that, you need to analyse the data to gain insights, and as you are probably aware, there are multiple ways to do so, each increasing in complexity and the value they create: descriptive analytics, diagnostic analytics, predictive analytics and prescriptive analytics.
Descriptive and diagnostic analytics is similar to business intelligence; it helps you understand what happened in the past, from one second ago to decades ago. Predictive analytics is all about the future and predicting what will happen. The final stage of understanding your business is prescriptive analytics, and slowly it is gaining more traction since the technology to do so becomes more available.
Prescriptive analytics is about what to do (now) and why to do it, given a complex set of requirements, objectives and constraints. It offers recommendations on how to act upon predictions to take advantage of those predictions and transform an organisation accordingly. It leverages predictive analytics and descriptive analytics to derive ideal outcomes or solutions from helping you solve business problems based on foresight achieved from continuously analysing a wide variety of (un)structured data sources.
The final stage of understanding your business
Prescriptive analytics not only allows you to make sense of raw data but also allows you to determine the actions to take now. It leverages machine learning, simulations, mathematical formulae and optimisation and data modelling techniques to help enterprise leaders make better-informed decisions that are data-driven. It is the final stage in understanding your business and offers you a thorough understanding of the environment to improve business performance.
When given multiple options to choose from, prescriptive analytics are helpful when identifying the best outcome or solution based on known limitations and scenarios. It is about scenario planning to determine the best option for (autonomous) decision-makers, which can reduce the amount of uncertainty. It takes predictive analytics a step further by not only helping you to decide what business decision to make, but even to make that decision on behalf of you, often autonomously. It is like a self-driving, autonomous vehicle that can pick you up and drive you to your destination.
When facing big data, prescriptive analytics come with multiple benefits, such as improved utilisation of resources and increased insight into patterns and habits of consumers as well as offering organisations better insights on the impact of new technologies or techniques. For example, you can use prescriptive analytics to determine the best social media engagement opportunities to take. The company Lithium Reach helps companies accomplish this by recommending the best time of day to post content via social media channels.
Use cases of prescriptive analytics
Prescriptive analytics is also useful for customer-facing employees. For example, it can be used to determine the best-personalised option for a client to enhance the customer experience. For instance, Wine.com uses Bain & Company's technology to encourage customer chat sessions with wine experts to increase customer loyalty. Moreover, prescriptive analytics enables industrial-scale data analysis so that enterprises can scale internal decision processes.
There are multiple examples of how prescriptive analytics can be used successfully in a variety of businesses. General Electric (GE) and Pitney Bowes worked together to leverage prescriptive analytics using data produced from Pitney Bowes' shipping machines and production mailing. By doing so, GE developed customised applications for asset performance management (APM) for Pitney Bowes with its Pedix software platform. This allowed Pitney Bowes to offer job scheduling capabilities as well as productivity and client services to its enterprise clients.
In addition, PopSugar, a lifestyle media company, applies prescriptive analytics to create appealing content that its users will find relevant and worthwhile. The company uses prescriptive analytics to know its audience better and better understand the business value drivers. As a result, PopSugar managed to determine from 231,000 social shares and 7 million views that childhood nostalgia and recognisable product names helped increased social shares and readership.
Conclusion
In the future, prescriptive analytics will further facilitate analytical development for automated analytics where it replaces the need for human decision-making with automated decision-making. This could lead to automated analytics that can use applications to choose the best marketing email to send to customers instead of hiring a marketing director to make this decision. The prescriptive analytics market is also growing exponentially and is expected to increase by 22 per cent between 2014 and 2019 to $1.1 billion. Moreover, it is projected to be built into business analytics software by 2020. Hence, if you wish to prepare your organisation for the data-driven future, prescriptive analytics should definitely be on your agenda.
Image: Timur Saglambilek/Pexels