Big Data-as-a-Service Solutions Will Revolutionize Big Data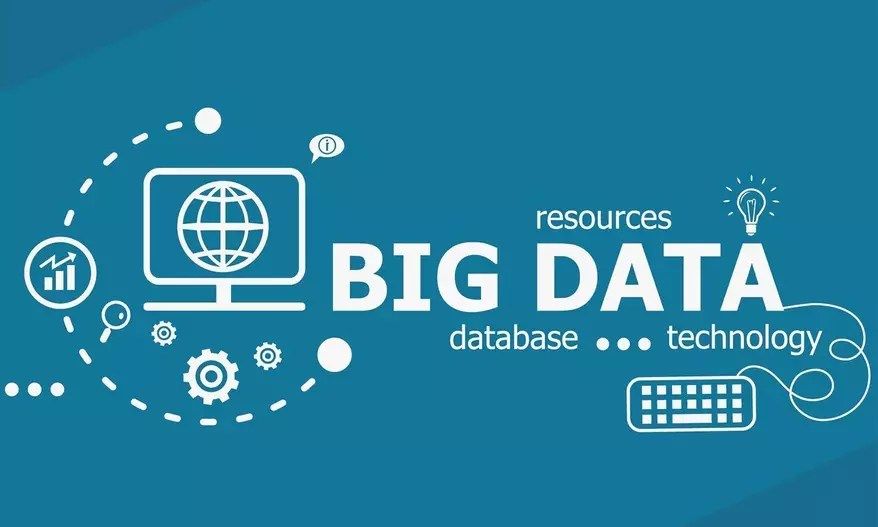 👋 Hi, I am Mark. I am a strategic futurist and innovation keynote speaker. I advise governments and enterprises on emerging technologies such as AI or the metaverse. My subscribers receive
a free weekly newsletter
on cutting-edge technology.
Big Data services offered in the cloud is nothing new. In the past years, we have seen many Big Data vendors that have created Big Data solutions that can be accessed via the web to crunch and analyse your data. Recently, however, we have seen the rise of a new type of offering: Big Data-as-a-Service solutions.
These solutions differ from Software-as-a-Service solutions or Infrastructure-as-a-Service solutions, as they are more or less a combination of those two. This results in a complete package for companies to start working with Big Data. But what is Big Data as a Service and how could your organisation benefit from it?
Big Data-as-a-Service brings together data analytics services for analysing large data sets over the web, while also hosting all that data on scalable cloud hosting services such as Amazon Web Services. It is, therefore, a complete Big Data solution, accessible over the web, without the requirements for an in-house solution or a lot of Big Data expertise.
It can be seen as a combination of Software-as-a-Service and Infrastructure-as-a-Service. This has a lot of potential for organisations, and especially smaller and medium-sized enterprises can benefit from it, as I already wrote in my 2014 Big Data trends predictions.
3 Advantages of Big Data-as-a-Service Solutions
Big Data-as-a-Service providers offer multiple advantages for companies that want to start with Big Data. First of all, a clear advantage of Big Data-as-a-Service solutions is that it does not involve upfront investments in developing an in-house Big Data capability such as a Hadoop cluster.
In addition, you do not require to train your personnel to understand how to work with large datasets. So you pay-as-you-go and thus you only pay for what you are using. This can save you a lot of money and is especially useful if you are a smaller organisation or have just started with Big Data and are still in the experimentation phase.
Another benefit of a Big Data as a Service solution is that it enables you to focus on the business side of Big Data. You, therefore, don't have to worry about the all the technical aspects of it. After all, IT should be supportive and "get out of the way" for managers to use the insights from the analyses to manage their company better.
A third benefit is that BDaaS providers are generally responsible for the compliance side of Big Data as well as the security aspects. In theory, this should thus be well organised, perhaps even better organised than you could arrange yourself. In general, the BDaaS providers are also responsible for it if things do go wrong.
4 Different Types of BDaaS Available in the Market
There is not one type of Big Data as a Service solution. In fact, Christian Prokopp, a Big Data scientist, has defined four different types of BDaaS solutions available in the market. These four types are:
Core DBaaS: a minimal Big Data platform in the cloud, for example just Hadoop in the cloud, combined with some other (open source) technology to get you started. There is still quite some work to be done if you want to make the most of your data.
Performance BDaaS: this platform goes one step further and also includes an optimised infrastructure.  As Prokopp describes, a Performance DBaaS allows you "to do away with some overheads of virtualisation and specifically build hardware servers and networks that cater to Hadoop's performance needs".
Feature DBaaS goes another step further and includes more features beyond the common Hadoop ecosystem. This includes, for example, web and programming interfaces as well as database adapters pushing technologies but is cloud independent. Users thus receive the analytics capacity but can choose their cloud provider, which they can easily change if they want to.
Integrated BDaaS is the most advanced solution, and it combines Performance BDaaS and Feature BDaaS, thus offering a complete and scalable solution that supports business and technical users and provides maximum performance for the organisation.
Consumer Big Data-as-a-Service Solutions
The consumer versions of Big Data-as-a-Service solutions are also rapidly approaching. Examples include the Big Data health platform to be developed by IBM and Apple or the domotics platform to be developed by Google. These platforms combine data from a wide variety of sources, analyse the data and offer insights back to consumers, as well as organisations, via completely in the cloud, accessible through the web, platforms. Hardly any technical expertise is required to use these platforms, and these platforms will probably result in a huge push forward in the adoption of these BDaaS solutions.
3 Tips to Remember When Using a Big Data-as-a-Service Provider
If your organization wants to start using a Big Data-as-a-Service provider, there are three tips you should remember to ensure smooth operation:
Data governance should be in place: If you decide to store and analyse your data in the cloud through a BDaaS provider, make sure that they have the highest level of security and data protection. You don't want that your data will be breached because of a third party.
Start small when using a BDaaS and grow from there: Big Data-as-a-Service providers are ideal to start small, experiment and grow along the way. Especially with Big Data, it is wise to start small and grow from there, so don't start using the full package, but only buy what you need.
Clearly understanding what is and what is not the responsibility of the provider: Big Data-as-a-Service Providers can significantly reduce the hassle when starting with Big Data, but they are, of course, no magic box that turns anything into insights. Also with Big Data, it is 'garbage in, garbage out'; so understand what work still is required and what needs to be done by you, before you start using the services.
Conclusion
In the future, especially in the short run, we will not have sufficient Big Data Scientists and Analyst to fulfil the high demand that is expected. Big Data-as-a-Service offers a great solution to this problem, as many organisations can start with Big Data, without the requirement to hire or train expensive Big Data talent.
The more solutions that are available on the market, the better organisations can work with Big Data, resulting in significant growth of our economy. This is a revolution that is required within the global Big Data domain if more organisations start with Big Data. We therefore indeed can say that that "Big Data-as-a-Service is the next big thing".
Image: ezheviks/Shutterstock