Crypto Regulations: How ICO Regulations Differ Across the Globe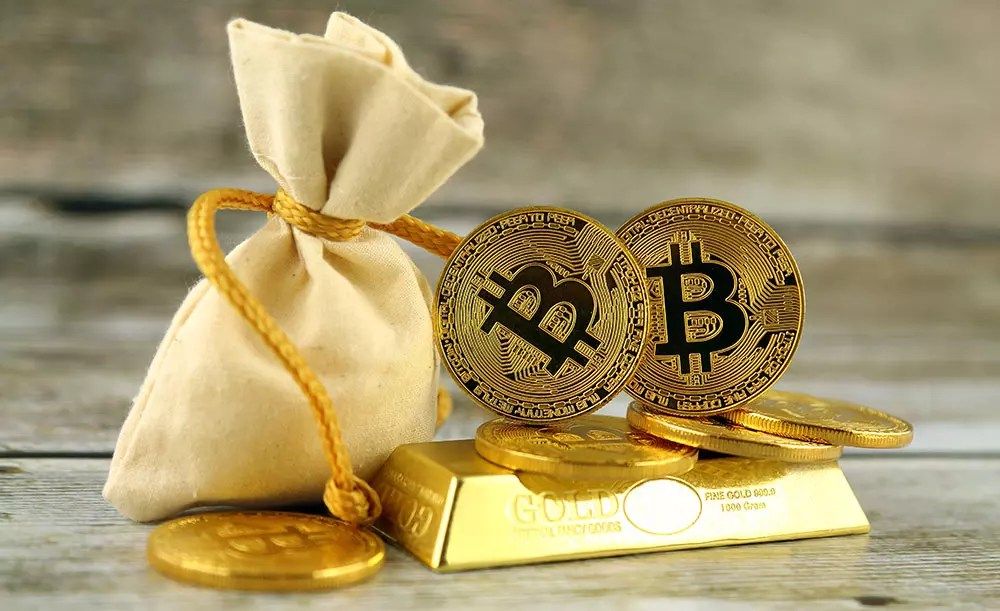 👋 Hi, I am Mark. I am a strategic futurist and innovation keynote speaker. I advise governments and enterprises on emerging technologies such as AI or the metaverse. My subscribers receive
a free weekly newsletter
on cutting-edge technology.
For those of you who have been reading my recent articles, I have been focussing my attention on the necessity of regulations in the crypto world. The number of scams among ICOs seems to be growing and on a daily basis, I receive invitations to join another ICO as an 'advisor'. I do not have to do anything, just give my name, and reputation, to this 'startup' and they will list me as an advisor on their website. Most of the time, they do not have any code, no community, barely a team, a badly-written white paper, hardly any information on their token and why they need a token and if I ask them several critical questions, I never hear back from them.
Still, many of these scams manage to raise millions, simply because the 'investors' in these ICOs do not care about the product, but simply want to make a quick buck. As may be clear, I do not believe in such ICOs and I certainly do not lend my name to these startups. Neither should anyone else, as it gives them a podium to raise money from poorly-informed 'investors'.
Fortunately, there is some light at the end of the tunnel and regulation is coming. However, regulation is made very locally, while a decentralised cross-border solution such as cryptocurrency actually requires a global solution and global regulations. But, it is better to have distributed regulation than no regulation, so until we manage to create standards and regulations that apply globally, this is what we have to live with.
Companies that plan an ICO have to be aware of differences in regulations across the globe. Although decentralised projects move across borders, regulations do not. So, it is very likely that some countries cannot participate in your ICO and that you are not even allowed to market to those countries. Not knowing this or not complying to this could result in serious consequences.
As I was interested in learning about the different regulations being created now, I investigated this area and here is a, summarised, overview of the different regulations across the globe in the most important markets. It is not a detailed overview, but more a general overview that you can use as a starting point to develop an ICO that is compliant with existing regulation:
The Large Countries
First of all, what are the main countries and regions doing regarding crypto regulations:
The United States
In the USA, ICOs are allowed, but they are heavily regulated, although it varies considerably from state to state. In December 2017, the Security and Exchange Commission (the SEC) released a statement voicing their concerns about the lack of investor protection compared to traditional securities markets. Despite no federal laws at this moment, the government does expect ICOs to be registered with the SEC, especially if the tokens are securities (and the SEC sees most ICOs as securities). In addition, the SEC views endorsements by celebrities and others as potentially unlawful if the source, nature and amount paid for the endorsement are not disclosed. Finally, the US Department of Justice follows ICOs actively and not complying with the rules could result in criminal penalties.
China
China views ICOs as disrupting the financial order within the country. As a result, China banned ICOs all together in 2017 and even requested completed ICO to refund any money raised. China's central bank views ICOs as illegal public financing, which raises suspicions of criminal activity. The objective of this ban is to get rid of bad ICO projects and possibly to allow future good projects to flourish. New rules may come in 2018, potentially removing this ban, but Yang Dong, China's People's University Law School vice-president and director of the Centre for Financial Technology, confirmed that overseas exchanges and over-the-counter exchanges would be strictly regulated if that would be the case.
Russia
At the moment, ICOs are not banned in Russia, even unregulated, but Russia recently issued five orders to make it difficult to raise funds through an Initial Coin Offering. Last month, Russia's Ministry of Finance introduced a draft federal law to regulate ICOs strictly. The draft includes a hard cap for unqualified, private, investors of 50.000 roubles (approximately $900), while licensed investors would have no limit. In addition, ICO organisers have to disclose a variety of details to the government, including legal and operational details.
The European Union
Within the European Union, ICOs are allowed if the ICO organiser complies with all existing KYC/AML regulation. The European Securities and Market Authority (ESMA) views ICOs as high-risk events and it seems that in the near future, stricter regulations will be put in place. The ESMA put responsibility with the ICO organisers to ensure that the correct regulatory framework is followed and any required permissions are requested. However, the European Central Bank does not have the power to prohibit or regulate Bitcoin, according to President of the European Central Bank Mario Draghi. Instead, the European Commission actively cautions citizens for the high risks involved with cryptocurrencies and more regulation is likely to follow.
South Korea
Although not one of the largest countries geographically, it sure is in terms of crypto trading. On September 29, 2017, South Korea's Financial Services Commission banned all ICOs, stating the increasing risks of ICO scams. However, today, the Financial Services Commission confirmed that normal cryptocurrencies transactions are allowed and they even encourage banks to enable and make transactions with cryptocurrency exchanges. However, South Korea only allows real-name trading to prevent money laundering or other crimes with cryptocurrencies.
India
At this moment, ICOs are unregulated, but regulations are expected in the coming months. However, despite Indian's demonetisation policy, the Indian finance minister, Arun Jaitley, recently announced that the Indian government does not recognise cryptocurrencies as a legal tender. In addition, several Indian banks are suspending cryptocurrency exchange accounts or severely limiting functionality, as a crackdown on dubious transactions.
The Small Countries
Apart from the large countries, especially small countries are jumping on the ICO and crypto bandwagon. These countries are trying to benefit from the innovation and the funds raised in this space. Small countries have the advantage of agility, compared to bureaucratic larger jurisdictions, to handle quickly and efficiently when dealing with and embracing new technologies. As such, by quickly developing easy regulations, they hope to benefit from the money influx in this new industry:
Switzerland
Switzerland, and especially the small town of Zug, is rapidly crowning itself as the crypto capital of the world. The Swiss are known for their progressive banking regulations and it thus comes as no surprise that they have the same attitude when it comes to crypto. They created an ICO working group to offer legal certainty for ICO organisers while ensuring the integrity of their financial markets. Of course, this does not mean that there are no regulations and the Swiss financial watchdog, FINMA, is closely following ICOs and depending on how an ICO is structured, some parts of the procedure may be covered by existing regulation.
Gibraltar
Gibraltar is moving ahead with introducing the world's first official ICO regulations. The Gibraltar Financial Services Commission (GFSC) aims to have laws in place in the coming weeks, regulating the promotion, sale and distribution of tokens. One of these regulations is focused on the introduction of authorised sponsors, who are responsible for assuring compliance with financial crime rules. In addition, ICO organisers will have to accurately disclose balanced information to anyone buying the tokens.
Belarus
Belarus might come as a surprise here, but the country wants to completely legalise cryptocurrencies and ICOs as a way to attract foreign investments. As such, in December 2017, Belarus President Alexander Lukashenko signed an ordinance to develop the digital economy and attract blockchain startups. With this, anyone can list and promote ICOs, develop crypto exchanges and create and sell cryptocurrencies. In addition, any crypto transaction is not taxed and will be exempt from VAT until 2023.
Cayman Islands
As can be expected from the Cayman Islands, with their long history as a leading international finance centre, they are enabling ICOs. They are drafting regulations to enable blockchain companies to register their ICO with the government, but they do follow global KYC/AML regulations and the Cayman Islands will expel any company that doesn't follow international laws.
Australia
Last year, the Australian Securities and Investments Commission (ASIC) issued regulatory guidance for startups that want to launch an Initial Coin Offering. The ASIC recognises the enormous potential of ICOs, but any ICO has to ensure investor trust and confidence and has to comply with the relevant laws. ICOs that aim to raise money as part of an investment scheme will face disclosure, registration, and licensing obligations the new guidelines. In addition, sometimes the ASIC will view issued tokens as shares, in which case the company has to keep a registry of all shares issued and when the ICO will offer a derivative, even a license is required.
Singapore
Finally, Singapore also has issued new guidelines for ICOs. Last year, the Monetary Authority of Singapore (MAS) declared that tokens may be considered securities under special circumstances, such as when the tokens are capital markets products under the Securities and Futures Act (SFA). In addition, the MAS will investigate ICOs to determine any further requirements.
Final Remarks
Most countries want to regulate ICOs to reduce the amount of money laundering activities or other criminal activities currently taking place through cryptocurrencies and ICOs. In addition, most of the countries view the high-risks and volatility of cryptocurrencies as problematic. Therefore, it is good that regulation is coming to the crypto world, but this should not in ICOs or cryptocurrencies being banned, as that would seriously limit innovation. Instead, governments should focus on global regulations that are clear and understandable for all and thereby guide good-willing entrepreneurs, limiting ICO scams and encouraging innovation. What IPOs did for invigorating the global economy centuries ago, ICOs can do the same, as long as they are regulated.
This article originally appeared on LinkedIn.