Why Our Fast-Changing World Requires Us to Change How We Collaborate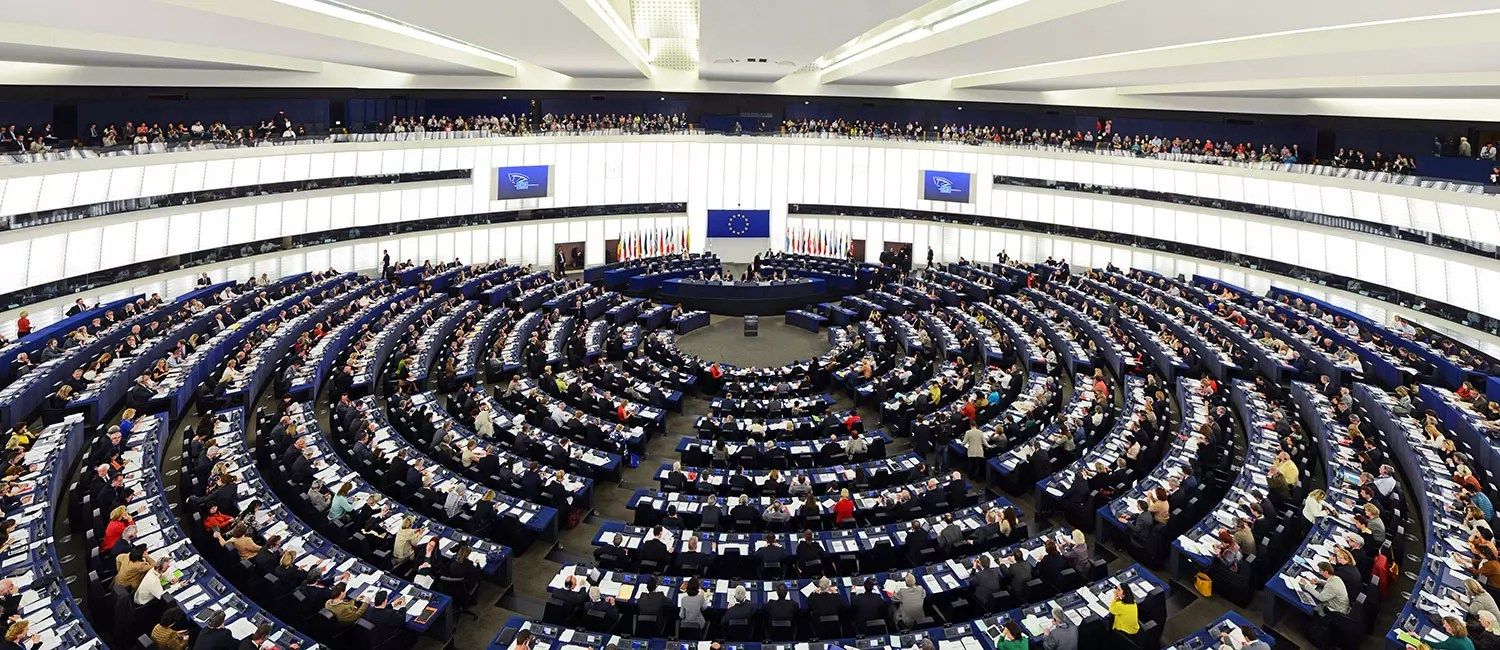 👋 Hi, I am Mark. I am a strategic futurist and innovation keynote speaker. I advise governments and enterprises on emerging technologies such as AI or the metaverse. My subscribers receive
a free weekly newsletter
on cutting-edge technology.
The world around us is changing faster than ever before. It is changing politically (Brexit), socially (generation Z hitting the labour market), technologically (AI, quantum computing, blockchain and IoT coming our way), economically (continuous trade wars between US and China and the upcoming economic powerhouse China) as well as environmentally (climate change). This is a significant challenge for citizens to deal with.
As a result, we see a movement towards populism, nationalism and in-ward looking politics (make America great again, and Brexit are perfect examples of this). After all, most people do not like change, and if their world is changing rapidly as it is doing today, they tend to hold on to what they know and feel comfortable with. Although this might seem like a logical thing to do, it does not bring you anything. If we want to move forward, we have to embrace change. It is not going away by burying our head into the sand. Especially not with change happening in so many areas.
Data Changes How We Collaborate
My area of interest is how we can use technology to improve our world and deal with these changes. I am not an economist nor a politician, but I believe that we can use technology to cope with the changes happening around us, which of course are partially caused by those same technologies.
As I have written before, I believe that data and emerging information technologies are the driving force behind today's globalisation. These technologies enable efficient, effective and secure collaboration across borders. For example, big data analytics provide insights into the constantly changing context and help find the right partners anywhere in the world. Blockchain ensures trust and enables peer-to-peer transactions among those globally dispersed partners or things. Artificial intelligence automates decision-making and improves cross-border partnerships, and the Internet of Things enables smart cities to improve our daily lives.
Thanks to these data-driven technologies, we move away from human-to-human interactions to increasingly human-to-machine and machine-to-machine interactions dominating our economy. One approach to these changes is to ignore them and protect what we had. Another approach is to embrace them and improve what we can have. I opt for the latter.
From Local to National to Regional to Global
Dealing with the various changes affecting your environment starts at the local level. Whether this is your home or your city. Small changes in your behaviour (such as buying an electric vehicle, installing solar panels or becoming more aware of data privacy policies) can go a long way. Anyone can drive change and be responsible for a more liveable environment.
On a national level, policies should be developed to ensure technologies are used for the betterment of the country. This means moving to a smart state to offer reduced bureaucracy and offer efficient and effective, high-quality services to citizens. It also involves innovative policies to protect those that will be hit hard by the automation of our work, thanks to AI.
On a regional, for example, a European level, it requires states to work together more closely. In this interconnected world, closing the (digital) borders will not bring prosperity. On the contrary, working together as one economic bloc will offer clear benefits as trade and people can flow more freely, resulting in increased innovation.
Finally, on a global level, globalisation has gone digital, and the world is becoming increasingly smaller. Yes, counterintuitive measurements are happening (such as the 'splinternet' having arrived), but if we want to move forward as a species, increased collaboration is a pre-requisite. After all, in the interconnected digital world that we live in, borders are disappearing, and national legislation is increasingly difficult to maintain (looking at truly global cryptocurrencies).
As a global society, we need to embrace global collaboration, but we need to have the right means to do so since unknown makes unloved. We need the right digital tools and move away from protectionism and nationalism. Instead, we need to employ and embrace emerging information technologies to change how globalisation functions, thereby driving economic growth, innovation, education and job creation across the world.
How to Start? Let's Work Together
With the vast number of changes around us, the question is where to start? On a personal or local level, you can have a direct impact, but with the European elections coming up next week, it is also possible for Europeans to have an impact on national and regional levels. Elections allow users to take control over their future. If we embrace change, we can build a stronger Europe, which undoubtedly will have a positive effect on nation-states as well as the global economy.
That is why I support the new pro-European party called Volt. Volt is a pan-European progressive political movement, focused on changing the way politics is done and shaping the future of Europe. A people-powered movement committed to strengthening Europe. The objective of Volt is to work together and shape Europe into a united Europe, under the highest standards of environmental, human, and social development. Volt aims to bring collaboration to a new level, and they aim to do so by integrating technology at many levels.
Volt's vision consists of many policies that can be divided into five topics:
Smart state: emerging information technologies enable governments to improve their administrative effectiveness. Governments should continuously adapt to provide state-of-the-art public services in areas such as education, health care, and justice, to ensure social inclusion and equal opportunities.
Economic renaissance: progress should be equally divided among European citizens. Europe should foster leadership in innovation to drive economic growth.
Social equality: everyone should be guaranteed equal rights and opportunities, and human rights need to be respected, applied and upheld.
Global balance: Europe should assume their responsibility in tackling the global challenges and changes such as climate change, biodiversity and international development cooperation.
Citizen empowerment: Europe should focus on developing vibrant, resilient and highly deliberative democracies, where citizens are empowered and can make informed decisions.
Final Thoughts
I have said it often, and I will say it again: we live in exponential times, and change is happening faster than ever before. We should prepare our society for these changes as they will happen faster and more often. I am a millennial (born in 1983) and for me, as well as many other millennials and Generation Z, the only logical way forward in this rapidly changing world, is to work together instead of seeking isolation. Let's together tackle the massive challenges ahead. Let's all vote Volt!
Image: Ikars/Shutterstock