/
Between Two Bots Podcast
Between Two Bots Podcast
Welcome to the Between Two Bots podcast where we discuss the cultural, technological and ethical implications of artificial intelligence
Welcome to the Between Two Bots podcast where we discuss the cultural, technological and ethical implications of artificial intelligence and AI-based decisions. It will include discussion on the latest AI news and interviews with leaders on how to create fair and unbiased AI. The podcast is hosted by Dan Turchin and myself.


A Collection of 7 Podcasts
Latest Podcast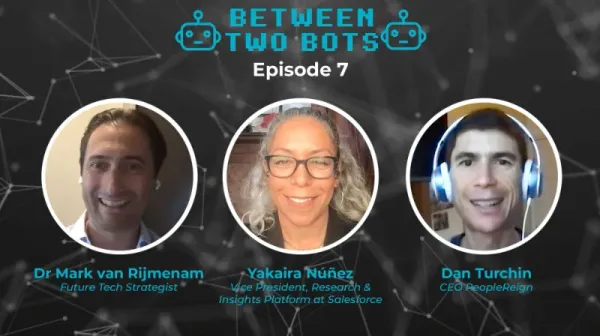 19 Jan 2022
Welcome to the 7th episode of the Between Two Bots podcast. This week our guest is an expert on Diversity, Equity, and Inclusion in combination with AI: Yakaira Núñez - VP Research and Insights at Salesforce.
Other Episodes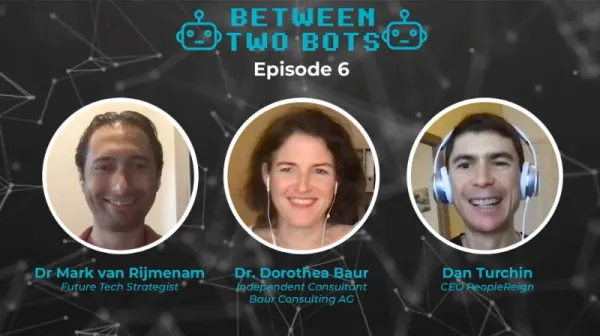 12 Jan 2022
Welcome to the Between Two Bots podcast. In this episode, Dr Dorothea Baur shares her insights on AI ethics at the intersection of technology, society and the environment.
Get in Contact
Remain relevant in this digital age; book The Digital Speaker today!
If you are interested in booking The Digital Speaker for an in-person, virtual or avatar/hologram keynote presentation, please contact us, and we will get back to you within 24 hours on business days.
enquiries[at]TheDigitalSpeaker.com