Where to Open a Bank Account in Europe as a Crypto Startup?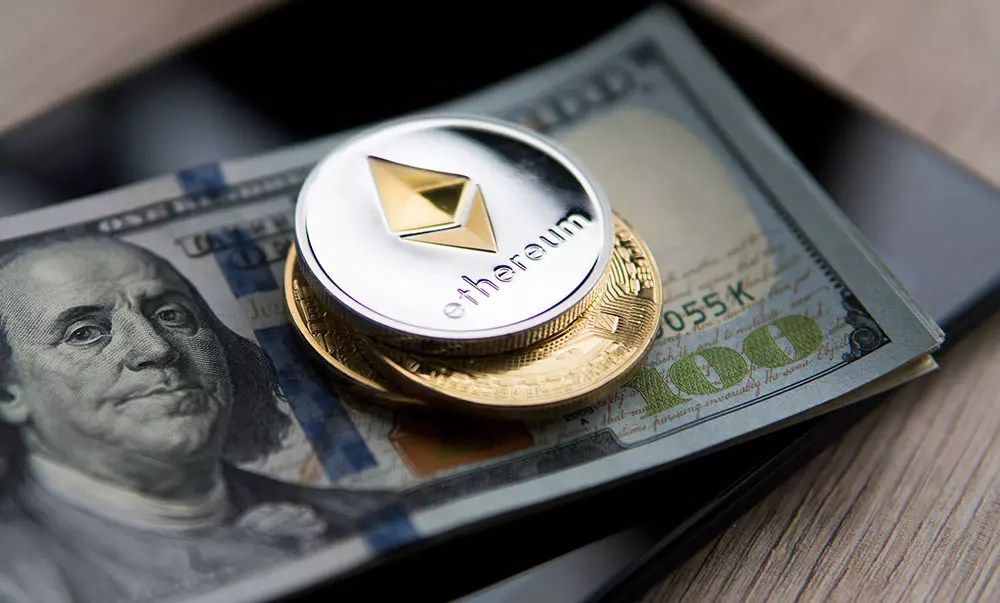 👋 Hi, I am Mark. I am a strategic futurist and innovation keynote speaker. I advise governments and enterprises on emerging technologies such as AI or the metaverse. My subscribers receive
a free weekly newsletter
on cutting-edge technology.
Many banks around the globe are not very crypto-friendly. Most of them simply refuse any company that has something to do with cryptocurrencies, whether you are a trading company or doing an ICO. These banks rather stay away from cryptocurrencies, being afraid of criminal activities such as money laundering.
Although you could argue that the entire point of a crypto startup is not to have a bank account, almost always you still need a bank account, for example, to pay your taxes or your employees. The question then arises, where in the world should you go to if you want to open a bank account as a crypto startup? Which country has the most crypto-friendly banks and which countries should you avoid? Fortunately, some of the smaller banks are open to servicing crypto companies, and they see a lot of opportunities. Here is an overview of where to go in Europe:
The Netherlands
Banking in The Netherlands is difficult if you are a crypto startup. Most of the big banks in The Netherlands refuse to do business with cryptocurrency startups. The main reasons are that the market is still unregulated, the money flow not transparent, and the risks too high. The only banks that are slightly open to it are Bunq and ING. However, they require a lot of additional details including information about the origin of the money. Recently, ING confirmed that the crypto exchange Bitfinex has a Dutch ING account and they are willing "to serve companies that are in the value chain of cryptocurrencies".
Germany
Berlin is a hotspot for blockchain startups with companies such as IOTA, Ascribe or Bitwala operating in Berlin. In addition, some smaller German banks allow cryptocurrency trading such as Fidor Bank or VPE Bank, the first German bank to launch crypto trading for institutional investors. However, recently the Deutsche Bank has called for stricter rules on cryptocurrencies and despite the German Federal Financial Supervisory Authority declaring that cryptocurrencies are not seen as a security, but as a units of accounts, and are exempt from VAT, not many German banks are open to working with crypto startups. One of the biggest German banks, Commerzbank, recently renewed their company policy to stop dealing with companies related to Bitcoin and no longer allows transfers related to the crypto coin.
Switzerland
Switzerland, and especially Zug, is often seen as the crypto valley of Europe. However, even in the country that has a long history of banking secrecy and client confidentiality, banks are not yet fully embracing cryptocurrency startups. With the exception of the small Falcon Private Bank, who accepts wealth originating from crypto investments, the Swissquote Bank and IG Bank, who both offer Bitcoin trading. However, a few days ago, the Swiss mortgage bank Hypothekarbank Lenzburg (Hypi) announced that it would open business accounts for crypto companies. To prevent any money laundering problems, crypto startups will have to pass extensive due diligence. The announcement came a few days after the Swiss Blockchain Taskforce called for more bank accounts for blockchain companies.
Estonia
With the most digitally advanced government in the world, one would expect banks to follow and offer bank accounts for crypto companies. Unfortunately, that is not true. Contrary to popular belief, the LHV Bank, for example, is very conservative in on-boarding cryptocurrency companies. It does not mean they are completely against it, but they don't support ICO's and cryptocurrency companies in an early stage as part of their risk policy. If they do accept them, there is a different price list, and the company must have the necessary licenses and documents. In addition, due to security reasons, the account opening process will also be different, and the board of directors makes the final decision.
France
Recently, France decided to plan to create a legal framework for cryptocurrencies, and they aim to become a leading centre for ICO's. However, with the legal framework itself still being far away, currently, it is very difficult to open a bank account as a crypto company. In fact, France's Central Bank wants to prevent banks and financial institutions from taking part in crypto-assets. France is not the right place for crypto companies.
United Kingdom
As with most European countries, British banks are shunning crypto companies as if they are criminal organisations. Companies such as BlockEx or Bitstocks have seen their accounts shut or were refused an account in the first place, which is why these companies are moving to countries such as Gibraltar (who recently established a regulatory framework for Distributed Ledger Technology), Poland or Bulgaria. Only Barclays has a few customers in the cryptocurrency space, and HSBC keeps monitoring the developments while stating that they are very reluctant to offer bank accounts to companies dealing with cryptocurrencies.
Malta
Malta aims to become the new world's cryptocurrency hub, and they recently published and enforced specific rules regarding cryptocurrencies. These include the establishment of the Malta Digital Innovation Authority to certify blockchain platforms, a regulatory framework for cryptocurrencies and ICOs and a framework for the registration of technology service providers. Before these rules, Maltese banks were very reluctant to work with crypto companies, however, after the new rules were announced, Binance recently opened a bank account in Malta when it relocated its headquarters to the island. This is in stark contrast to the Maltese most prominent bank, Bank of Valetta, who blocked all transactions from account holders to crypto exchanges until the end of 2017. A few months later, the chairman stressed they are "dealing with it", and they have appointed a special committee to investigate how to deal with cryptocurrency-related clients.
Crypto Friendly Banks
Most of the main countries in Europe do not like to service companies that are involved with cryptocurrencies. That is a shame, as a traditional bank account is still a requirement, also for crypto companies. The country that is first to regulate how banks can and should deal with crypto companies is likely to receive an influx of companies, just like Malta has recently seen when they announced their new rules. Nevertheless, there are also other banks that cryptocurrency startups can turn to, including:
There are only a handful of traditional banks that allow cryptocurrency companies to open a bank account with them and the process to open such an account can easily take between 6 months to a year. In addition, the fees charged by these banks are often a lot higher than for normal accounts. You wonder if banks are not digging their own grave by refusing to work with cryptocurrencies, after all, the FinTech startups working with cryptocurrencies often offer far better services than traditional, slow and bureaucratic banks.
Please let me know in the comments below if I missed a bank that also offers business accounts to companies involved with cryptocurrencies.
Image: Volodymyr Shtun/Shutterstock