Why Blending Data Analytics and Gut-Feeling Benefits your Business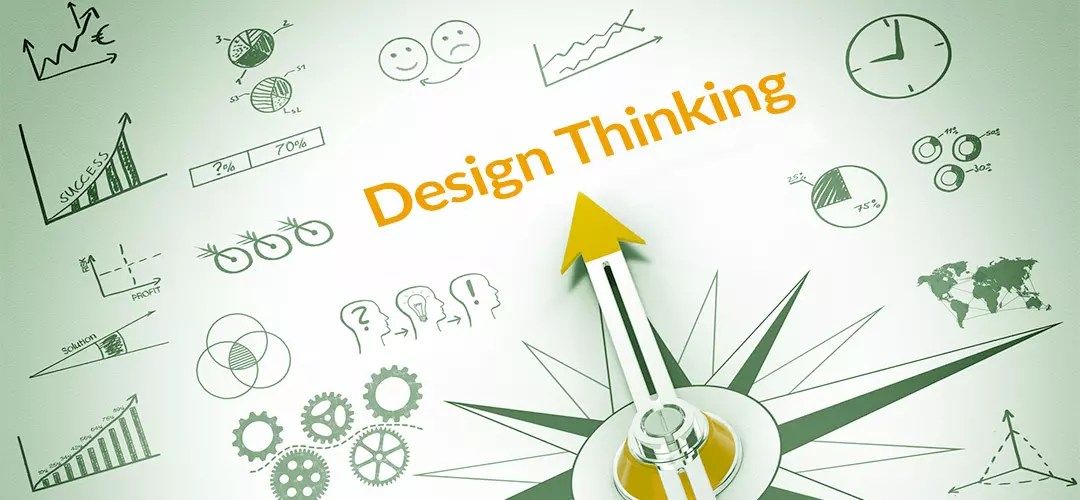 👋 Hi, I am Mark. I am a strategic futurist and innovation keynote speaker. I advise governments and enterprises on emerging technologies such as AI or the metaverse. My subscribers receive
a free weekly newsletter
on cutting-edge technology.
Understanding the impact of big data is not self-evident for many companies. Big data offers endless possibilities and as such organisations are, still, overwhelmed when it comes to big data analytics. Big data requires different technologies, new IT systems, new processes and a different way of working. Above all, big data requires a different culture and changing your company culture is always hard, especially when organisations want to implement emerging information technologies.
To be successful with big data, you need a culture that incorporates data-driven decision-making. That does not mean, however, that organisations should only focus on big data analytics and ignore gut-feeling. Gut-feeling, or intuitive synthesis, is an essential aspect of decision-making and successful companies are capable of combining the two in what has become known as Design Thinking.
Design Thinking; A Creative and Data-Driven Process
In the past decade, design thinking, also known as a human-centred approach to innovation, has become a widespread practice at organisations from around the world. It helps organisations generate innovative and competitive strategies. Although the history of design thinking can be traced back to the 1960s, the adaptation of design thinking for business purposes followed in 1991 by the founder of IDEO, David Kelley. Specialised design thinking firms such as IDEO help organisations create new products and services using the design thinking methodology.
The core of design thinking is to drive innovation, create human-centred products and services. To help organisations deal with open and complex problems. Creativity is an important aspect of innovation. In fact, design thinking requires a multi-disciplinary team of people to stimulate this creativity and develop radically new solutions.
For creativity to flourish during a design thinking project, you need data, a lot of data. Tim Brown, CEO of IDEO, describes design thinking as a thorough understanding of the needs and latent needs of (potential) customers through direct observation, prototyping and feedback loops. This begins with obtaining a holistic, 360-degrees view of the product, service and customers' (latent) needs. The objective is to approach customers from multiple angles. Big data can help, or even speed-up, to obtain this deep understanding of your customers, products and services.
The organisation of tomorrow requires a good balance between creativity and data analytics. They are both fundamental to design thinking, and the framework of design thinking includes three, non-sequential, phases: inspiration, ideation and implementation. This process will generate vast amounts of structured and unstructured data that provide the insights required for human-centred innovations. Without a thorough understanding of what drives your (latent) customers/employees, it becomes impossible to create customer-focused products and services.
Combing Analytics and Gut-Feeling
Due to the complexity of our world, businesses and organisations have to deal with more and more complex problems that need to be solved. A great example is climate change and how society as a whole, and organisations independently, need to solve this problem. Data can help us to make complex problems digestible by uncovering patterns and providing insights.
However, what should we do if we live in a world so full of data, that over-reliance on the rational and analytical is a result? What happens with organisations if algorithms determine what to do, which product to sell, which market to approach, and how to organise your business? What happens if these algorithms are biased?
Only using insights from data is not enough to solve complex problems. You also need people who can use their experience to use the data and the insights derived from it. The characteristics of design thinking, which combines an analytical and experience-based approach is, therefore, very suitable to solve complex problems. The CEO of Netflix, Reed Hastings, calls this 'Informed Intuition' and he believes that the ultimate decisions come down to smart intuition; a combination of big data analytics and gut-feeling.
Developing Customer-Centric Products
Design thinking, a carefully crafted process of data analytics and gut-feeling, enables organisations to develop products and services that are actually customer-centric instead of company-centric. Innovation based on this design thinking is a fundamental aspect of winning organisations. According to the "Design Value Index" built by Motiv Strategies, "design-led companies have maintained a significant stock market advantage, outperforming the S&P by an extraordinary 228% over the last ten years." Therefore, those organisations that manage to combine data-driven processes with experience-based decisions will have a competitive edge over others.
Image: Robert Kneschke/Shutterstock